Updated: Jun 29, 2015
Published: Jun 29, 2015
Launching an IoT Product with AT&T M2X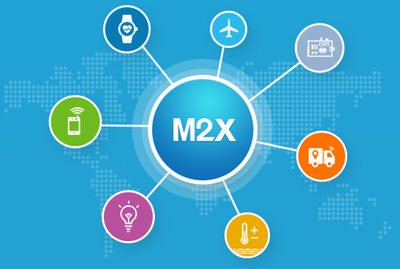 Guest post by Kristin Peterson, Project Manager at Citrusbyte
Deploying a data-driven product built for the Internet of Things (IoT) in a scalable and secure manner is made easy by the AT&T M2X data service. We've told you what M2X is all about, now it's time to dive deeper into how M2X enables rapid IoT product delivery. Specifically this post will focus on an advanced feature of M2X called Distributions.
Distributions are ideal for when you're ready to move towards launching and distributing a product that is based on an M2X Device that you've prototyped and configured to your product's specifications.
A Distribution represents a group of devices that inherit the attributes of the original device that the Distribution was based on when created. Devices in a Distribution retain the attributes of the original Device such as Streams and Triggers.
Take for example a smart smoke detector product. Prototyping a product such as this using M2X would involve configuring an M2X Device with a set of Streams that each correlate to a sensor on the real-world device. After the M2X Device Streams have been created, Triggers can be defined. A Trigger examines streams of data in real time and when Trigger conditions are met the Trigger fires an event. M2X Triggers enable real-time action on data, and in terms of the smart smoke detector are ideal for identifying and acting on a fire that is detected.
Once the M2X Device has been prototyped and is ready for production, an M2X Distribution based on the original device can be created. Every new device added to the Distribution will inherit the configuration of the original device. Onboard new devices for your customers with a single command sent to the M2X Distributions API.
For a first hand look at M2X Distributions, watch our M2X Tutorial Series video on "Launching a Distribution":
Check out the M2X Showcase for case studies on some of the innovative products that are using the M2X data service.
Note: Distributions are an advanced feature accessible in upgraded M2X accounts. If you're using an M2X Developer account you'll need to upgrade your M2X account in order to access the Distributions feature.
———-
About the Author:
Kristin Peterson is a Project Manager at Citrusbyte and works on the AT&T M2X team. With offices in Los Angeles and New York City, Citrusbyte provides design, engineering and product strategy for data intensive software systems.
---
Share this post