Updated: Sep 19, 2012
Published: Sep 19, 2012
Krists Auders – Developer Program Team Insider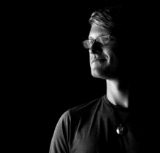 The AT&T Developer Program has a talented team of content strategists, designers, marketers, event planners, and software developers here to help you with smart, fast, flexible solutions. We'd like to highlight a few individuals to let you get to know them and what they're working on. Over the next few months we'll be handing them the keys to our blog and offering you the chance to interact with them 1 on 1. Feel free to drop a comment below if you'd like more info or have any questions for the team.
Krists Auders – network architect, photographer, part time grad student at the University of Washington, and general technology lover. I'm also from Latvia!
I moved to Seattle a couple of years ago from San Diego (yes, despite the weather change) and mainly through sheer luck ended up working at AT&T. My primary role in the AT&T Developer Program is always changing, but really I help guide where parts of the program are going. I do a lot of coding and play with the platform myself, and talk to a lot of developers about it. The most exciting aspect about the AT&T Developer Program that developers may not know about is the Application Resource Optimizer (ARO). You really need to check it out. It can make a HUGE difference for what you're doing, if you take the tool's advice and optimize your applications.
I come from an applied mathematics background, so I've done a fair amount of parallel programming and things like Matlab, C and Fortran, since those are used so much in scientific applications. I've been very focused on web based development in recent years though.
I love that technologies are getting smaller, cheaper, and more energy efficient because that is ultimately making everything mobile. I'm excited about things like the Raspberry Pi, which is a tiny computer that costs $25 and is the size of a wallet, and can run for hours on AA batteries or even a camera battery. With large wireless networks becoming faster and more reliable every day, everything is connected, so having all our hardware and software with us on the go is getting very interesting.
I'm always working on something in my spare time, and I like to build my own tools. I've been building a website and portfolio tool recently, which lets you intuitively drag, drop and scale all your photos, artwork, logos, menu items, anything you want, as well as simply draw designs and menus by hand, but every element will always scale with the browser window size to maintain a consistent layout. It's still in early stages of visual aesthetic, but the functionality has come together very well!
To up-and-coming developers I'd say don't try to be the best at the same thing everyone else is already doing. You're just stacking the odds against yourself, since they all have a head start on you. Try to make something new, or take a different approach, because that will give you new results. I think Einstein said that the definition of insanity is doing the same thing but expecting different results. So why would you try to do the same thing everyone else is doing but expect to do better?
Favorites:
Quote – "Success is not the key to happiness. Happiness is the key to success." – Albert Schweitzer
Product/Service – AT&T Cloud Architect!
Coding Language – I try out the latest things, so I've been using a lot of Node.JS lately. I'm also trying to expand my way of thinking by teaching myself Erlang, which is currently totally breaking my brain.
Mobile App Development Tool – I like to have complete and immediate control over my apps, so I prefer web based HTML5 apps instead of native apps. I use a web based, open source IDE called Cloud9 to directly modify live apps running directly on my servers.
Contact Krists:
AT&T Developer Program Profile
---
Share this post