Updated: Jul 13, 2012
Published: Jul 13, 2012
Is Your Mobile App Caching Properly?
Believe it or not, even a 4kb image can make a huge difference. Let's say your app has 5,000 users (congrats, by the way). If they have to download a single 4kb image twice each session, it means 19MB of needless data sent to your users. And that means using the radio power to drain more than a third of a Samsung Captivate(tm) battery.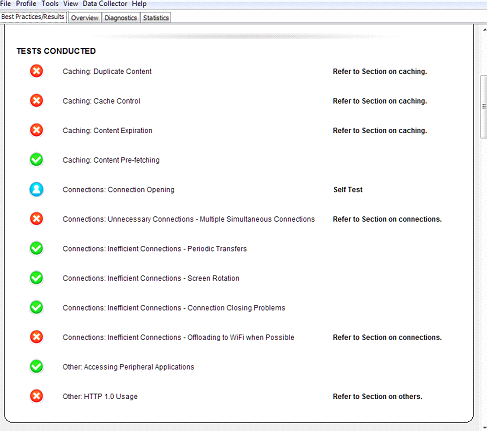 To cache effectively, your content needs headers. This change has to be made at the server level. If you're ready to implement a caching regime, it's important to think about your content's lifespan.
Sports team logos – long shelf life
Blog post – a shelf life of just hours
News images – perhaps a day
News stories – changes several times an hour
Weather data – could easily change every 5-10 minutes
ARO will give pass/fail results as well as details for how to optimize your app.
Take the Caching Challenge! Is your mobile app caching properly? Download ARO and find out!
---
Share this post