Updated: Aug 10, 2016
Published: Aug 10, 2016
Recap: AT&T IoT Hackathon in Seattle
Last weekend, we invited Seattle developers to SURF Incubator for an Internet of Things (IoT) hackathon. We had an impressive turnout with over 100 developers in attendance, all there to build some awesome projects with IoT hardware.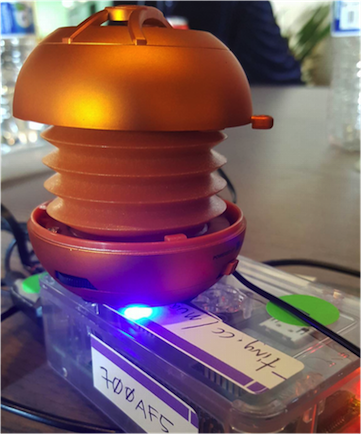 In addition to hardware, teams also incorporated Nuance Mix and Scaphold into their projects. After our event kick-off, Nuance Mix and Scaphold each presented a technical session to help teams get up and running with Nuance Mix natural language processing and the Scaphold hosted GraphQL platform.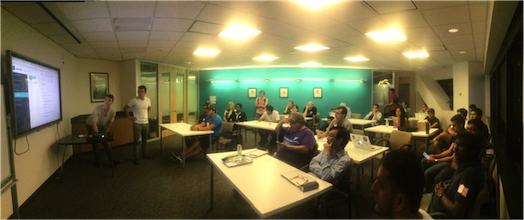 As an extra bonus for all of the participants, the AT&T Application Resource Optimizer (ARO) team was onsite, as well. AT&T ARO is a free diagnostic tool to help developers optimize mobile app performance. The AT&T ARO team sponsored a pre-hackathon prize, Most Efficient App (as measured by AT&T ARO). Anyone (design, developer, testing, product management, etc.) involved in building an app could submit it for a chance to win.
Individuals were able to compete for the AT&T ARO pre-hack prize and hackathon teams were able to compete for the other prizes: Best Overall App, Best Use of Nuance Technology, and Best Use of Scaphold. The projects developed in 24-hours were amazing and it was so much fun to watch the demos! It was hard to pick winners, but the following teams stood out above the rest.
Best Overall App: RoboSampler
"Our app controls (through the cloud and the AT&T network) a number of devices that take localized sensor readings and 360-degree images. This replaces manpower, reduces costs, and increases accuracy for activities like HVAC installation surveys, retail and warehouse inventory auditing and visual quality assurance."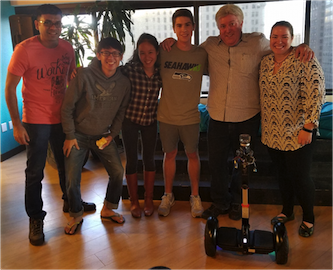 Best Use of Nuance Mix: Mirror Mirror
"We all spend lots of time looking at the mirror, but somehow mirrors haven't changed in hundreds of years! Until now… we've built a smart mirror. Our mirror provides useful information to get ready for the day like weather, upcoming appointments, and what's happening in the world (via twitter.) Even better, you can use the mirror to listen to music in the bathroom without endangering your laptop. You'll never think of a mirror in the same way."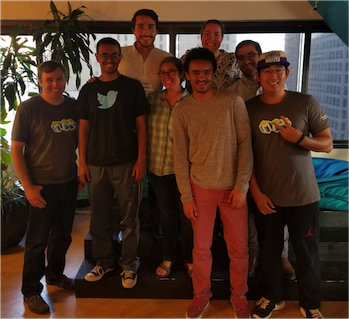 Best Use of Scaphold: Cranberry
"When time matters and you need something for Thanksgiving dinner or you forgot to buy a present, you want to find a place that's easy to get to with short lines and easy parking. You can check out your alternatives quickly and easily from virtually wherever you are with your Cranberry App!"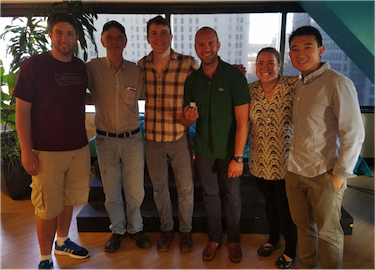 Most Efficient App, 1st Place: Bidding App (Seaton Gras)
Most Efficient App, 2nd Place: Yoosh (Kanwardeep Madaan)
Stay up to date with all of the upcoming AT&T Seattle events by joining Seattle Coding Workshops & Hackathons.
A huge "Thank you!" to all of our event sponsors for making this event possible!
Sponsors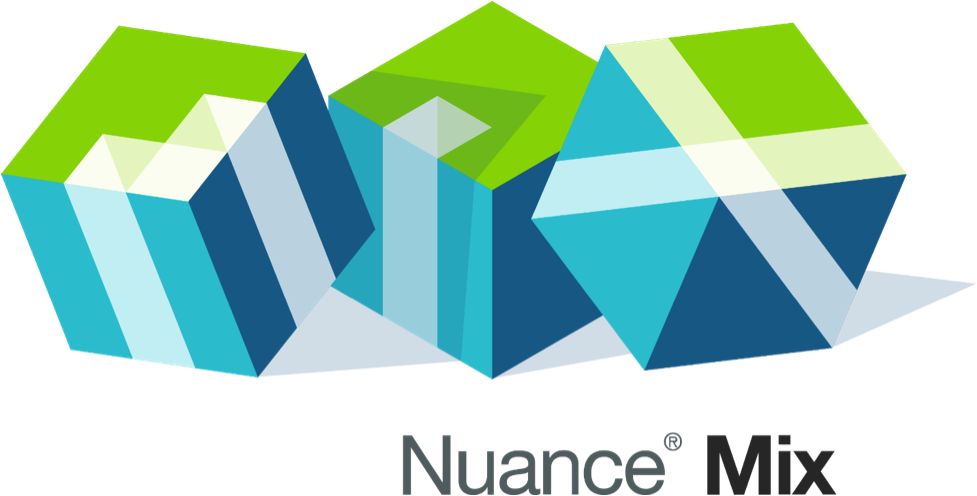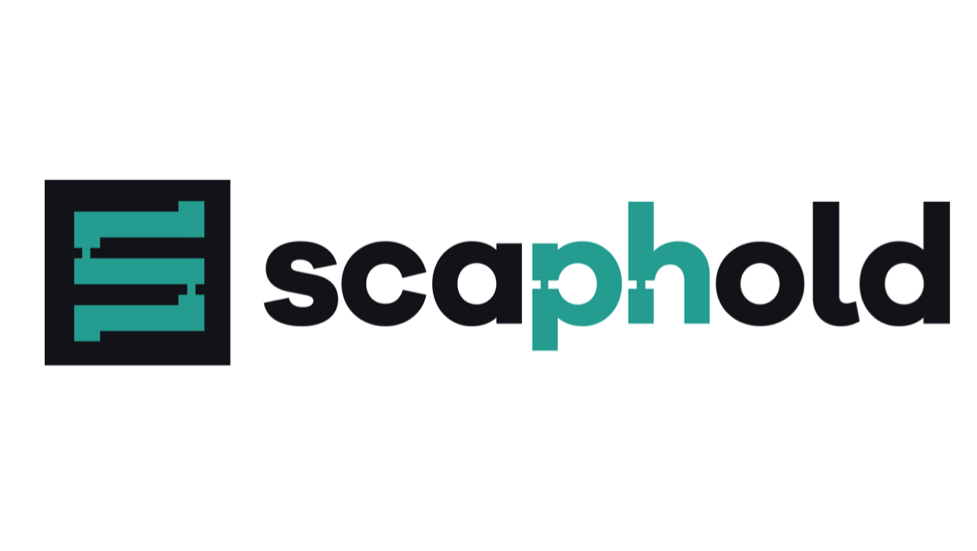 Media Sponsors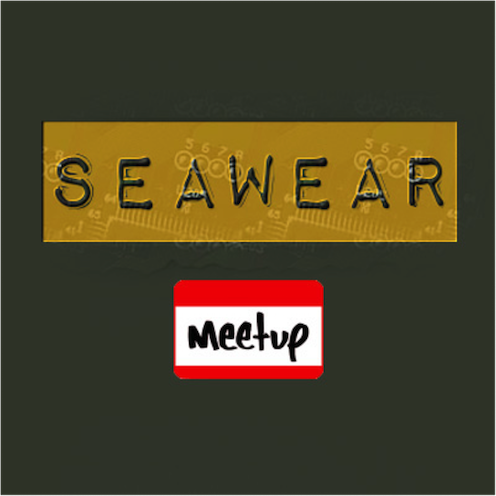 ---
Share this post