Updated: Nov 06, 2014
Published: Nov 06, 2014
Internet of Things: Set Your Creativity Free
By Ed Schmit, Executive Director AT&T Developer Program
It's an interesting time for developers; we're at a point where we have access to the tools needed to create the things we imagine. We are no longer to long development time frames unless you want to be. All you have to do to see how an idea can be developed into a prototype in just two short days is attend a hackathon. This is especially relevant when considering the Internet of Things (IoT), which is why it's one of the themes at the 2015 AT&T Developer Summit in Las Vegas, January 3rd through 5th.
While there is a lot of activity surrounding the connected home, IoT can really enhance all aspects of life. What we have seen repeatedly is that disruption in business creates opportunity.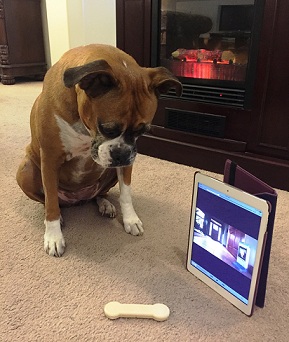 Here are just a few innovative products that have been developed that take advantage of IoT:
While all the products mentioned above take advantage of IoT, the really interesting thing about them is that none of them came from a large company. They got their start on crowd-funding sites like Kickstarter and Indiegogo. That says a lot about how products are created today.
It's easier than ever to translate ideas into a viable business. There are so many tools and technologies available such as 3D printers, online design software, Arduino boards, M2M module, BLE, and RFID that makes development faster than ever. We no longer need to wait months to see a prototype; one can be created in just a few days. Within a week you could have a campaign on a crowd-funding site. If your idea is compelling, you could start a business around it in a couple of months. It is an exciting time to be a developer.
Best of all, you and your friends can manufacture your ideas into prototypes in a weekend at a hackathon. These events are the breeding ground for new ideas. Imagine what you could create at the AT&T Developer Summit hackathon where there are tools, mentors, and sponsors. It's also an opportunity to use M2X to control hardware over the Internet and learn more about AT&T's M2X service. Some of our past sponsors have included companies such as Arduino, ARM, Nordic, SparkFun and Pebble. You may even win one of the cash prizes at the hackathon.
Got a great idea that you want to see come to fruition? Sign up today for the AT&T Developer Summit Hackathon that will take place at the Palms Casino Resort in Las Vegas, January 3-4, 2015.
---
Share this post