Updated: Jun 23, 2015
Published: Jun 23, 2015
Internet of Medical Things: Insights for Developing Healthcare Apps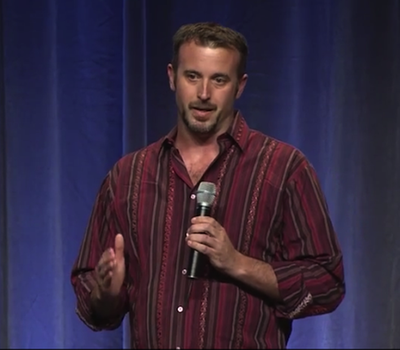 Guest post by Brad Younggren, Emergency Medicine Physician and Chief Medical Officer of Mobisante*
When you think of technology and the medical field, one of the first things that probably comes to mind is a doctor having your medical records available on a tablet while you're being treated. You may also think of medical portals that you can access online. Microsoft's HoloLens announcement has put even more emphasis on the medical field with its augmented reality demonstration of the technology at its BUILD developer conference earlier this year. In the demo, Case Western Reserve University showed off a virtual lesson of the human anatomy. Using HoloLens, a student could view and learn about individual systems in the human body and how they interact with each other. It's exciting stuff, and I'm sure we'll see more medical advances using this technology in the future.
Connected Devices Are Medical Detectives
There are plenty of exciting things happening in the medical field that also provide a lot of opportunity for developers. Connected devices are a growing area in the healthcare space that's helping create a patient-centered model to increase access, improve care, empower patients, and lower costs. One example is a connected inhaler from Propeller Health for patients with asthma or COPD. The company created the Propeller sensor, a small device that attaches to most inhalers.
The sensor automatically records where and when an inhaler is used and then wirelessly transmits the data to the Propeller mobile app. That data can then be used to learn more about the patient and the disease. Knowing where an inhaler is used and being able to track how often the inhaler is utilized in that location can provide valuable insight about how the environment affects the patient. Tracking how often the inhaler is being used can also tell physicians how well the disease is being managed. The Propeller inhaler also allows the company to aggregate all the data, which can provide valuable information about population health.
Still, other connected devices are being developed that will drive the remote diagnosis market, which means lower costs for patients. CellScope introduced Oto, a smartphone attachment that you insert into the ear, and it uses the phone to record video of the ear canal. You can send the video to a doctor for an evaluation. That's a lot faster, and inexpensive then taking a child to the doctor to see if they have an ear infection. Empowering people to take a picture and get a prescription could save millions of dollars a year. There are similar devices like this available that aid in providing a diagnosis for everything from dermatology issues to reading ultrasounds remotely. These are a couple of examples of innovative ways technology is driving healthcare to empower patients and ultimately lower medical costs.
Tips for Developing Healthcare Apps
A significant shift in the industry is focusing on the quality of healthcare provided. Hospitals are being judged based on the quality of care given, so creating apps that focus on decreasing errors in the workplace is an opportunity for developers. What's needed are apps that aggregate data that can help physicians and administrators offer improved care. When setting out to create apps for healthcare, think about who will be using the data and what type of information it will be providing. Ask yourself, is it something that consumers will buy or something that a healthcare provider will use to take care of patients.
A huge issue in regards to dealing with medical data is making sure that everything is reviewed for HIPAA (Health Insurance Portability and Accountability Act) compliance and adhering to existing applicable regulations. However, this should not be something that deters you from building apps that can change the way people get care. There are consultants that you can hire to help ensure apps are compliant. The FDA monitors connected medical devices closely (and they should be), but based on comments in the past year, it appears apps aren't subject to the same scrutiny as hardware.
If you have an idea for an app that could improve healthcare, it's worth creating it. After all, an app doesn't need to go through the same steps to get approved as a defibrillator.
Hear more from Brad Younggren when he speaks at the O'Reilly Solid Conference in San Francisco, June 23- 25, 2015. His session, The Internet of Medical Things, is being held at the Fire House from 4:35 pm to 5:15 pm on Thursday, June 25th.

*Brad Younggren is Emergency Medicine Physician and Chief Medical Officer of Mobisante, a company that makes ultrasound technology viewable on a smartphone or tablet. All opinions expressed in this article are his own. AT&T is not responsible for the accuracy of the statements made in connection with any of the products mentioned.
---
Share this post