Updated: Oct 17, 2012
Published: Oct 17, 2012
How do you handle location at app startup? (OR, what's the best restaurant at 0° 0°?)
The Application Resource Optimizer from AT&T is a tool that enables developers to optimize their mobile connections to speed their application and reduce the network impact of their applications. As the outreach lead, I have worked with over 200 top mobile developers. While looking at the traces of these apps, I have noticed an interesting trend to HOW mobile app location is being used.
Nearly every application has a default Latitude/Longitude of 0°/0°. For those geographically challenged, this is a location in the Atlantic Ocean about 380 miles south of Ghana and 670 miles west of Gabon. I'm sure you'll agree that this location does not have a good Vietnamese restaurant nearby. Further, many apps start downloading maps with the default location: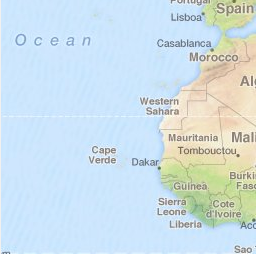 My favorite looks like this: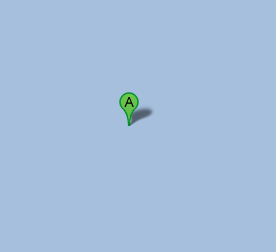 So, What should I do? This is an easy enhancement that EVERY developer should do it. Just make sure that if the device lat lon is empty – substitute in a cool location. If you are doing bus stops, pick a central location – the library, or city hall. Showing off local coffee shops? Make the default YOUR favorite shop. Pick your headquarters. Just about ANY location is more interesting than an empty block of ocean.
In conclusion, here is another simple, small enhancement that takes your application from being just run of the mill to really making the user experience something that brings a smile. If you make people laugh – they will come back.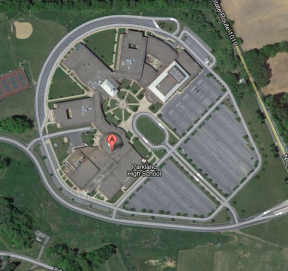 Can your high school make the Kessel run in under 12 parsecs?
---
Share this post