Updated: May 30, 2014
Published: May 30, 2014
Hacking the News – Upcoming Hack Focuses on the Future of Journalism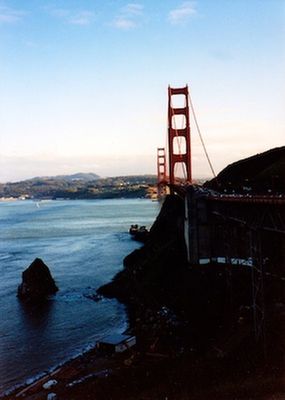 By Bill Bledsoe, Senior Product Marketing Manager – AT&T Mobility
We always love to spread the news when we see a good Hackathon that developers will find interesting (whether we're a part of it officially, or not). One in particular that caught our eye is happening this weekend, May 31 through June 1, in San Francisco.
As social media continues to explode, it is changing the way developers and media entities interact. This explosion is putting new and unique demands on business models & technologies requiring new solutions for gathering & delivering the news. Hack The Future of Journalism is a weekend hackathon organized by the Reynolds Journalism Institute (RJI), KQED San Francisco, with sponsorship from Google and Wayin. The hack will bring together teams of journalists, developers, and innovative thinkers to help formulate new tools, business models, and services to meet this growing challenge.
Hosted at the KQED facilities in San Francisco, participants will get support from mentors in media, investment, and technology communities through workshops, demonstrations and one-on-one conversations. If you're interested in this hack, you can learn more by visiting the invitation and signing up today.
Looking for a different type of hack in the Bay Area that same weekend, here are a few other options just in case hacking the news doesn't exactly fit your story:
Earthquake Resilience Hackathon
Teams will have one day to propose a solution to an immediate post-quake problem, such as reduced mobile/landline communication or limited water/energy supply. You can register online today for this 12-hour hack and see how you can help prepare the Bay Area in the event of the next big quake.
Code 4 SF Hack – Weekend National Day of Civic Hacking
In partnership with Code for America – Part of a broader nationwide National Day of Civic Hacking. Teams will be re-deploying successful civic apps developed at Code For America Brigades across the nation. Follow #hackforchangesf or register online today.
Code for the Kingdom – A Leadership Network Hackathon
Hosted at NESTGSV – This is an on-going ecosystem where global issues are tackled with a Christian perspective.
Which hackathon will you be attending this weekend? Let us know below in the comments.
---
Share this post