Updated: Oct 15, 2016
Published: Oct 14, 2016
Will you be part of the AT&T Hackathon Invitational at the 2017 Developer Summit
This year at the 2017 AT&T Developer Summit in Las Vegas we are doing things a bit differently. Instead of our traditional hackathon, we are holding a Hackathon Invitational, where we select amazing apps from those presented at local AT&T hackathons. During the hackathons we invite you to build and pitch your best mobile app for a chance to win $20,000. If you're a finalist, we'll fly you to Las Vegas to pitch your app to our executives at the AT&T Developer Summit – an event that is just a few days before CES, one of the biggest electronics shows of the year.
How the AT&T Hackathon Invitational Works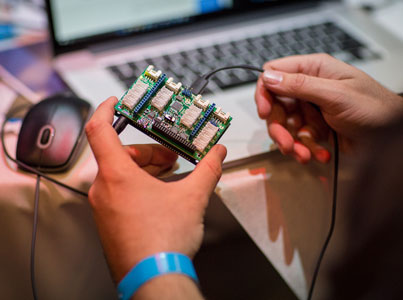 Attend any of the AT&T Hackathons listed below and pitch us the solution you built for a chance to present your idea at the 2017 Developer Summit. Winning a prize at the hackathon doesn't guarantee you a semi-finalist spot. If you are chosen to be a semi-finalist, you'll need to produce and submit a video of your entry within one week of the hackathon you attended to qualify.
We'll review all semi-finalists videos at the end of November and select four finalist teams, each of whom we'll fly to Las Vegas to rehearse their pitch that they will deliver at AT&T Developer Summit on Wednesday, January 4, 2017. The three top teams will be asked to pitch their app live on stage at the AT&T Developer Summit Keynote.
If you have the winning pitch, you could win:
Grand Prize – $20,000
2nd Place – $10,000
3rd Place – $5,000
Here are the AT&T Hackathon Invitational categories:
Smart Cities: Help cities use technology to better serve their citizens. Ares of interest include first responders, public health, security, public safety, traffic and transportation or related areas.
Healthcare: Allow physicians, medical administrators, or home providers to improve care experiences through automation of common tasks needed to provide medical or rehabilitative care.
Home: Create home automation solutions related to security, child or senior safety, or real-time monitoring.
Sustainability: Bring automation to efforts that improve environment sustainability. Examples include conserve natural resources, improve energy efficiency, clean air, land or water, reduce pollution or greenhouse gasses, or increase recycling.
Sports: Help coaches and athletes fine-tune their game through the use of virtual reality for practice training, or game-day play needs.
Note: These solutions should ideally be wirelessly connected and NOT include the use of drones.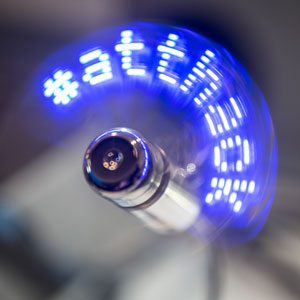 AT&T Invitational Hackathons
Attend any one of these hackathons for a chance to become a semi-finalist in the AT&T Hackathon Invitational:
Washington D.C. – 9/16-17
San Francisco Bay Area – 9/23-24
South Bend, IN (Notre Dame) – 9/30-10/2
Silicon Beach, LA – 10/14-15
Atlanta – 11/12-13
New York 11/18-19
Dallas 11/18-19
Find out more at https://devsummit.att.com/hackathon-invitational.
NO PURCHASE NECESSARY TO ENTER OR WIN. A PURCHASE WILL NOT INCREASE YOUR CHANCES OF WINNING. Void where prohibited by law. Contest open only to legal residents of the 50 U.S./D.C., age of majority and older. To participate, you must attend a hackathon event. Entries will be judged based on the following criteria (equally weighted): (i) Creativity and originality; (ii) uniqueness (iii) incorporation of groundbreaking technologies; and (iv) how the entry utilizes key AT&T enabling technologies including mobile, Wi-Fi, Satellite, and wireline technology. Selected finalists must travel to AT&T Summit in Las Vegas, NV first week of Jan. 2017. Subject to full Official Rules. Sponsor: AT&T Mobility, LLC, 1025 Lenox Park Blvd., NE, Atlanta, GA  30319.
---
Share this post