Updated: Aug 20, 2013
Published: Aug 20, 2013
Google Glass Hackathon – Event Recap
The hackathon was wonderfully titled "Breaking Glass" and the eventbrite can be found here. All told, the event spanned three days and was held at a space called "Citizen Space" up in San Francisco. Here are a couple of pictures from the event: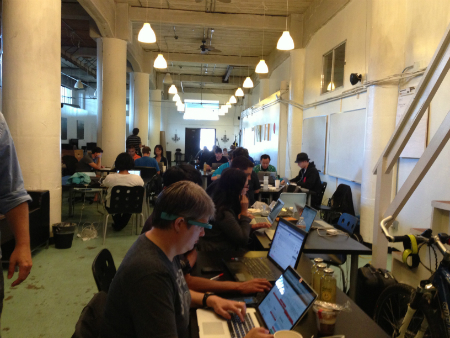 To judge the applications, Google brought in some powerhouse connectors:
If you are interested in reading or seeing more, here is a recap from Engadget along with source code from the winning app, GlassFrogger, and the winning pitch.
---
Share this post