Updated: Feb 03, 2014
Published: Feb 03, 2014
February 2014 Giveaway: Sharing the Love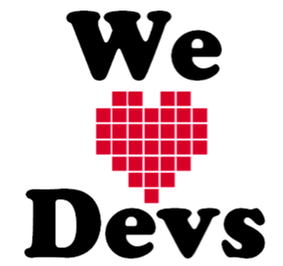 March 10, 2014 Update: Lightning Round Winner Announced
Congratulations to AT&T Developer Program member Troy Staylor for winning the lightning round of the Share the Love Twitter giveaway.
March 3, 2014 Update: Winner Announced and Another Chance to Win
The winner of the Share the Love Twitter giveaway is AT&T Developer Program member Milstein Munakami. Congrats!
Good News! There is still another chance to win a Samsung Galaxy S4 Zoom by answering a special lightning round question: What is your most loved free development tool? Simply post your answer in the comments below telling us which free development tool you love the most and you could be the next winner. While you don't have to add a # to the comment, you do need to be a member of the AT&T Developer Program to win. We'll be picking the next winner on Wednesday, March 5, 2014 so be sure to comment right away for a chance to win.
Interested in finding out the most popular answers to the weekly Share The Love questions on Twitter? You can see what developers had to say on Twitter underneath the weekly questions below.
We started the year off with another action packed AT&T Developer Summit, making some big announcements and hosting our largest hackathon to date. We owe a lot of our success to our awesome community of developers, designers, and industry professionals that regularly participate in our events and provide us with valuable feedback. So in February we'd like to share some love with a giveaway on Twitter.

To be eligible to win, follow us, send us a tweet each week this month sharing what you love based on the topics below, and include #developerlove and @ATTDeveloper. At the end of February, we'll select a lucky winner who will receive a Samsung Galaxy S4 Zoom. Posting every week is not required, but keep in mind it will increase your chances of winning. Only AT&T Developer Program members in the U.S. over the age of 18 are eligible to win.
Week 1: Tell us which 2014 mobile trend you're most interested in.
Popular Answers: Wearables, mobile gaming, home automation, flat design, geo-fencing, customized user experience
Week 2: Tell us the name of your favorite API (it doesn't have to be an AT&T API) and why you love it.
Popular Answers: Google Maps API, Payment API, SQL, AT&T Speech API, Mobile Media API, Marvel Comics API, PayPal API, AT&T mHealth API

Week 3: Tell us which type of developer event you love the most – hackathons, conferences, panels, webcasts, deep dive sessions, etc.
Popular Answers: Hackathons, webcasts, conferences, tech meetups
Week 4: We'll be looking for which sites/blogs you visit the most for developer news and information (please include a link in your tweet).
Popular Answers: Twitter, Hacker News, Techememe, The Verge
We'll provide more info throughout the month on Twitter so stay tuned!
---
Share this post