Updated: May 11, 2015
Published: May 11, 2015
Evolving Types of Developer Funding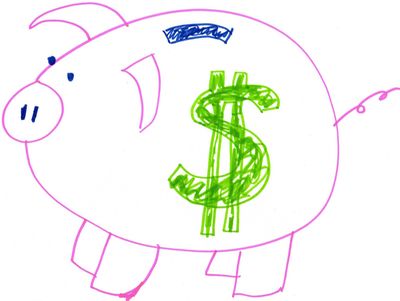 After observing the evolution of funding for developers, it seems logical that when people hear about WhatsApp being acquired for $19 billion or even the millions the Kim Kardashian application has made that they would be interested in investing in this application opportunity. However, it also follows that there would be new ways to match investors with developers.
Most people are familiar with crowd-funding sites like Kickstarter or Indiegogo. Although, hearing that some projects receive 800% of their funding goals (and some of them are crazy ideas), a recent scan of those sites indicates that a lot of application ideas aren't getting funded. For example, I quickly counted 15 apps that had no pledges. Couldn't the sponsors at least have had their parents kick in a little?
Some developers have been successful in these arenas. An interview with the Walker app creator, who explained his tips for Kickstarter success (which includes posting a good video and making frequent updates to the site) provides some insights. These sites are not just good for funding, but you can also get early feedback from customers who are interested in your app.
There are also crowd-funding sites focused on applications like AppBackr, which provides financing to build apps, and as a source to market apps already in the market. One big difference is that you only get funding if you sell the number of copies you pre-set with your reserve goal. Another difference is that it is more of an investment site (unlike Kickstarter) and it's very focused on their Marketplace. Similarly, there's also Appvested, which is more a market where those with commercial ideas can find accredited investors—and then Appvested develops and markets the application.
The past few years has also seen the rise of application accelerator incubators like Techstars, Angelpad, Mucker Lab, and more. It can be difficult for startups to get accepted into these, but according to a TechCrunch article, 96% of the attendees in the top 10 programs said they would repeat the experience. This is a really good path for technical entrepreneurs working on their first project because they can get great feedback and training, plus make some useful contacts.
Another option for early startups are Angel investors. They can be similar to the incubators in that they sometimes not only bring funding, but also advice and guidance. A good place to find Angel investors are in Meetups—most big cities have Meetups focused on Angels. I have also found many of Angel investors attend various technical Meetups, as well. Related to this category, there are also Angel investment organizations like the Puget Sound Venture Club, which has the advantage for startup developers who can meet with several Angels at once.
Also, another option similar to Angel investing is Dreamfunded.com. A friend, Rexford Hibbs, is the CFO. They work more like a VC, in that the Dreamfunded team pre-screens the startups, but then allows investors to invest small amounts so they can build out a portfolio and reduce their risk.
Finally, AT&T hosts a lot of hackathons and it has been interesting to find developers who go to a lot of these to compete for prizes which they use to fund development for their main application. This works best for those developers who are really skilled and can compete against larger teams, but I am continually impressed at how quickly some developers build good apps.
---
Share this post