Updated: Oct 13, 2015
Published: Oct 13, 2015
Everything You Need to Know About the 2016 AT&T Developer Summit
Updated, December 14, 2015 – Details about Futurecast at the Summit and the Venue Zone app.
You may not be thinking about your New Year's plans yet, but that's the only thing we have on our mind at the AT&T Developer Program! Our team is gearing up for the 2016 AT&T Developer Summit, which kicks off January 2 at the Palms Casino Resort in Las Vegas, and registration is now open. NEW for 2016, we have an expanded four-day format, opening with a hackathon competition January 2–3, followed by a conference January 4–5. The conference includes: in-depth technical training, mentor sessions, exhibits and demos, track sessions, and our Executive Keynote. You can also expect a few special guests, awesome networking events, and of course, a private concert to add to the fun!
We want you to get the most of out of the event, so we will continue to update the schedule below to give you the most recent information about the hackathon and conference. Feel free to bookmark this post as your go-to guide. Don't forget to register for the event at http://devsummit.att.com for FREE*. Don't wait registration for the Tuesday's activities ONLY goes up to $150 starting December 12, 2015. We hope to see you in Las Vegas in January!
January 2-3 Hackathon Competition:
Hackathon Registration – Jan. 2nd and 3rd – 8:00 am–5:00 pm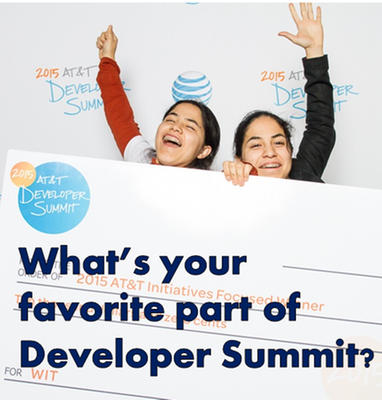 Registration for the hackathon has moved to Addison (look for our staff and signs to guide you), so be sure to arrive early to pick up your badge and get a great seat in Rain Nightclub.
Developer Lounge – Jan. 2nd and 3rd – 11:00 am–5:00 pm
Sometimes you need a little break from the craziness of the hackathon. The registration area also doubles as a lounge. Need a quiet place to work? How about catching the latest game? Stop by the Developer Lounge, which will stay open all weekend and continue to be open until Tuesday.
Share your Hackathon experience!
For the second year in a row, there will be a live broadcast of the final hackathon pitches starting at 2:00 pm PT. Luria Petrucci, David Foster, and the Geeks Life crew, will be on-site at the hackathon with Shannon Morse and Patrick Norton sharing their experience at http://geekslife.com/att. Be sure to say hello when you see them and share the link with your friends!
Hackathon Schedule:
Here's an overview of what you can expect at the AT&T Developer Summit Hackathon. We'll be adding times closer to the event.*
| | |
| --- | --- |
| Saturday, January 2 | |
| 8am-6pm | Registration and Developer Lounge Open |
| 10-11am | Opening Remarks |
| 11-1pm | Teams form and Coding Begins |
| 1-6pm | Breakout Sessions |
| 6-11:59 | Coding continues through the night |
| Sunday, January 3 | |
| 12am-1pm | Final Coding Stretch |
| 8am-9pm | Registration and Developer Lounge Open |
| 11-3pm | Judging Round 1 |
| 3-6pm | Finalist Fast Pitches, Final Round of Judging, Winners announced |
| 6-9 pm | Hackathon Wrap Party |
* Schedule is tentative as things may shift, so check back for updates.
January 4–5 Developer Hands-on Training and Conference
Monday Events
DevLab: Jan. 4th – 10:00 am–4:00 pm
We're bringing our hands-on programming workshop to Summit once again. This year we've got two coding sessions lined up throughout the day.
Mentorship Pro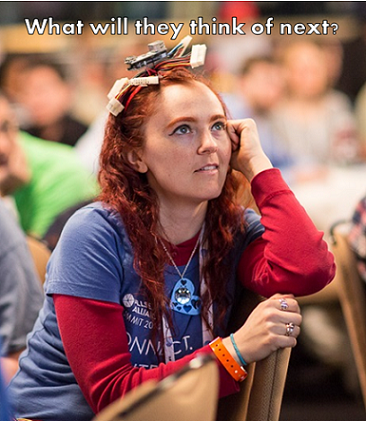 gram: Jan. 4th – 11:00 am–3:00 pm
We've expanded our mentorship program! This year we've got several opportunities for you to get some personal time with some great tech personalities.
Technical Training: Jan. 4th – 10:00 am–3:00 pm
Swift and JS are two of the fastest growing and most popular programming languages for mobile application development, and we are really excited to bring for you Swift and JS gurus to provide technical training. However, space is limited, so please keep an eye out for information on registering for these courses, so you can reserve your place. For more information on instructors, topics covered etc. please visit technical training topic on our summit portal.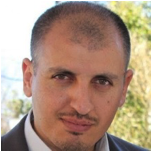 Samer Buna, our JS instructor from Coding House, is a polyglot coder with master's degrees in Management and Information Security and years of practical experience in designing, implementing, and testing software. He has a passion for research and innovation, rich Internet applications and mobile-first responsive designs. He can program in most languages but Ruby and JavaScript are his favorites. The JS workshop will cover the hot new framework by FaceBook ReactJS, and at the end of this hands-on workshop you should have a working ReactJS application.
Please go to our JS technical trainings page for detailed information about the schedule, topics and other details.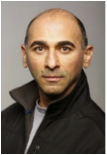 Siamak Ashrafi, a.k.a. Ash, is a full time biotech researcher at TDI, and is also CTO at Zoewear ("wearable for life") building physiologically intelligent clothing. As a thought leader in wearable and mobile development, he is an enthusiastic teacher and speaker helping to promote the ecosystem in fashion and technology. Ash is really passionate about Swift-based application development, and like everything else he does, he is on the cutting edge of iOS development, with Swift 2.1 and iOS 9. The Swift workshop is a wonderful opportunity to start learning, or update to the new Swift language, iOS 9 and expanded development environment, Xcode 7, and Playgrounds.
Please go to our Swift technical trainings page for detailed information about the schedule, topics and other details.
While these workshops are offered at no additional cost to you, the seats are limited. So please register as soon as possible to reserve your seats. We look forward to seeing you at the workshop.
Expo Hall: Jan. 4th – 12:00 pm–7:00 pm
Visit the expo hall (open early!) to get one-on-one time with sponsor and AT&T subject matter experts and learn about the latest trends, tools, technologies, and services. Sponsors will also be hosting an expo hall pub crawl, offering a choice of craft beer and wine at their booths Monday from 5:00–7:00 pm.
Futurecast: Jan. 4th – 1:00 pm – 2:00 pm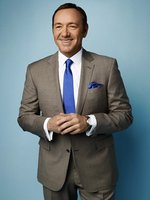 We're bringing a special edition of the popular program we host throughout the year to the Summit. This Futurecast is a talk with tech evangelist and author Robert Scoble led by author and commentator Andrew Keen on the topic "Navigating the Innovation Adoption Curve."
Celebrity Speaker: Jan. 4th – 4:00 pm
Join us Monday afternoon to welcome our guest speaker, Kevin Spacey. A lifelong actor and academy award winner, Kevin Spacey has made part of his mission to talk about the value and integrity of arts and culture. He'll be giving a special presentation just for Summit – don't miss out!
Tuesday Events
Registration & Developer Lounge: Jan 5th – 7:00 am–5:00 pm
Pick up your badge before the keynote or find a quiet space to take a few calls during the day. The Developer Lounge has tables, chairs and tvs built for a break.
Keynote: Jan 5th – 9:00 am–10:30 am
Come to the Pearl Theater and be the first to hear how AT&T is shaping the industry and changing the way people communicate and connect. AT&T executives will take the stage for a must-see keynote to share what's new and what's on the horizon for 2016.
Expo Hall: Jan 5th – 11:00 am–5:00 pm
Swing by the Grand Ballroom to see and experience all the latest and greatest technology with our sponsors and AT&T specialists. You can chat about the recent news and announcements, get hands-on demos with "the-next-big-thing," or chat with sponsor and AT&T experts on specific technologies.
Developer Lounge: Jan 5th – 11:00 am–5:00 pm
Need a place to check in with the office, make a few phone calls, or just unwind? Stop by our Developer Lounge in Addison for a more relaxed atmosphere. It's a great place to take care of business-as-usual, meet fellow attendees, or clear your head with some light entertainment throughout the Summit.
Track Sessions: Jan 5th – 11:00 am–5:00 pm
Executive-led panels, trends, and hot topics such as Wearables, Connected Car & Home, and the Internet of Things (IoT) are just a few of the track sessions available. Experts from AT&T and throughout the industry will lead the sessions. Be sure to check the full session schedule to plan your day of learning.
Rock @ Rain: Jan 5th – 8:00 pm–12:00 am
We always close out the final day with a bang, and this year will be no different. Join us at Rain night club for an unforgettable experience featuring an iconic band. Stay tuned for an announcement of the featured entertainment.
*Registration is free for all four days until December 11, 2015. Starting on December 12 we will be charging $150 for Tuesday only.
We'll be broadcasting live at #ATTDevSummit on Periscope January 2nd – 5th. Just follow us on Periscope (@attdeveloper) to join the fun.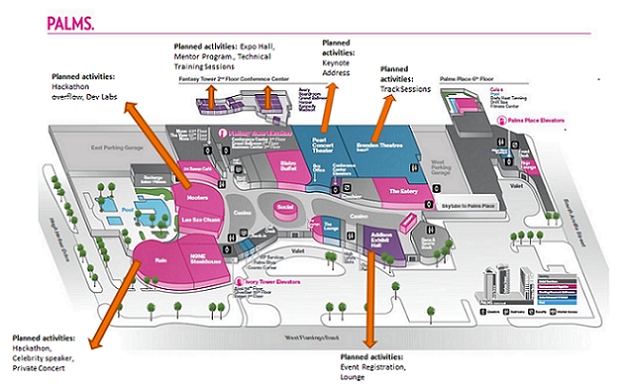 Your Data Sponsored @ Summit
Imagine sending photos, posting videos, or updating your friends on all of your favorite smartphone apps from the 2016 AT&T Developer Summit all without using your wireless data bucket.
Venue Zone is a new smartphone app that enables sponsoring of eligible subscribers' data usage while at a given venue. Not unlike Wi-Fi at your local coffee shop, Venue Zone allows you to browse the Internet, download apps, and stream music without impacting your mobile data plan. In order to enjoy Venue Zone sponsored data offers, you need to be an eligible wireless subscriber with a compatible device. Check out the eligibility requirements and restrictions below.
To get started, download Venue Zone from the Apple App Store or Google Play Store. When you get to Las Vegas, open Venue Zone and find the Palms Casino Venue to review details of the sponsorship offer. When you are at the venue, Venue Zone will notify you and then you just tap "Connect" to start using your sponsored data. Venue Zone relies on your location, so it only works when Location Services are Enabled. If you leave the event, it ends, or your offer limits have been reached, Venue Zone will let you know that your sponsored mobile data session is over and you have returned to your personal mobile data allotment and your usual data rates will apply.

Eligibility & Restrictions: Currently, Venue Zone sponsored data offers are only available for AT&T post-paid and DataConnect Pass customers with an active AT&T data plan and a compatible device. GoPhone® subscribers are excluded. Available for devices running iOS 9.0 and later, as well as Android 4.0 and higher devices. Data usage is sponsored only after the sponsored data session is established. Incidental data usage may occur when first initiating a sponsored data session. Data usage limits/blocks set by AT&T Smart Limits will not apply to sponsored data. Other restrictions apply. For details, visit att.com/sponsoreddata.
AT&T is not affiliated with BroadView Communications, LLC and is not responsible for the content or performance of the Venue Zone mobile application. Feedback or Questions, please contact Venue Zone at support@broadviewcomm.com
---
Share this post