Updated: Dec 31, 2016
Published: Dec 22, 2016
AT&T Entertainment Project Finalists Announced!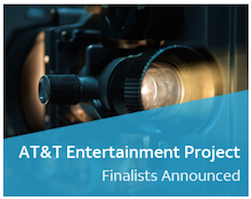 In October, we announced the AT&T Entertainment Project,  an open competition seeking imaginative, undiscovered short films from aspiring professional and student filmmakers. Our motivation behind the AT&T Entertainment Project was to recognize talented storytellers across the United States, providing them with a chance to have their voices heard.
We asked, and filmmakers delivered! Our call for original shorts brought in 300 submissions – reaching our contest limit in advance of the submission deadline. Filmmakers are vying for a share of $43,000 in prizes, meetings with AT&T Entertainment executives, a trip to the finals in Las Vegas, and a chance for the winning film to air on the AUDIENCE Network on DIRECTV.
Requirements of the contest included:
Short films must be under 10 minutes (including title and credits)
Genres included action/adventure, comedy, documentary, drama, experimental, horror, sci-fi, and thriller
Films must have been filmed after January 1, 2014
Entertainment Project Finalists
Following an exhaustive evaluation by a panel that included AT&T Entertainment executives and actors/directors Vince Vaughn and Peter Billingsley from Wild West Picture Show Productions, we are excited to announce the finalists of the AT&T Entertainment Project. In no particular order, here are the official selections: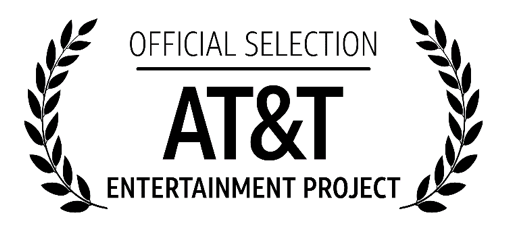 The three professional filmmaker finalists will be flown to Las Vegas to attend the AT&T Entertainment Project finals, taking place during the 2017 AT&T Developer Summit on January 4, 2017. They will be competing for the grand prize of $20,000 and the chance to take home the AT&T Entertainment Project grand prize trophy. Joining the three professional finalists will be the winner of the Student category. Stay tuned, as we'll be announcing the winner, including the 2nd and 3rd place finishers soon. Here's a description of the films and information on where the filmmakers are based.
Professional Filmmaker Finalists
PARA MI MAMA' –Twenty-three years after Lexi was abandoned at a hospital in Colombia, she returned to look for her birth mother. However, on a single day back in Colombia, her path led her to her foster mother — a woman she never knew existed. She kept her baby picture and first pair of shoes dating back to 1992 hoping to see her again one day. Spoken in the words that so many adoptees wish they could convey, comes the combination of Lexi's redemptive story, threaded with her work as a filmmaker.
Lexi Hiland – Indianapolis, IN
DISPATCH – A rookie 911 dispatcher receives a bizarre phone call, plunging him into a horrific waiting game. Based on a true story.
Caleb Hermann -Independence, MO
BUG MAN – A short documentary that peeks into the creepy and misunderstood world of Steven Kutcher. A strange child, he turned to insects for companionship. You'll never guess how that evolved.
Iqbal Ahmed – Los Angeles, CA
Student Filmmaker Finalists
FIVE WINDOWS – Enter the mind of an eccentric assassin as he leads his respected enemy down a trail of deception and illusion. Though it soon becomes clear that his rival is not the only one being deceived.
Adam Cooper – Columbia College Chicago, West Bloomfield, MI
EXES – A slice-of-relationship movie. Old wounds and hidden feelings keep the production of a clickbait online video from proceeding as planned.
Aden Wexberg – University of Texas at Austin, Austin, TX
ONE GOOD PITCH – After some time apart, Andrew tries to reconnect with his father over a game of catch.
Parker Hill – NYU Tisch School of the Arts, New York, NY 
If you are planning on attending the 2017 AT&T Developer Summit, we hope you can join us during the AT&T Entertainment Project finals, on January 4th at 12:30pm in Brenden Theater 2 at the Palms Casino Resort.
We want to thank all of the talented filmmakers who entered their short films, as it truly was a difficult judging process with so many amazing films submitted. Best of luck and congratulations to all of the finalists and we can't wait to meet you in Vegas!
---
Share this post