Updated: Oct 28, 2015
Published: Oct 28, 2015
Enter the Global Mobile Innovators Virtual Tournament and Build IoT Apps for a Chance to Win a Trip to Barcelona for the Main Event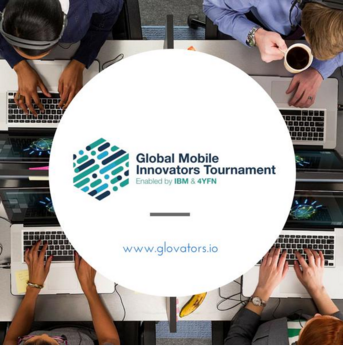 IBM, 4YFN (4 Years From Now), AT&T, KPN, Rogers Communications, and Vodafone have joined forces to bring you the Global Mobile Innovators Tournament, comprised of 15 virtual challenges, five regional Demo Days, and one Grand Finale! During the tournament, contestants will have the opportunity to develop robust Internet of Things (IoT) mobile applications using IBM Bluemix open technology, and a choice of multiple APIs, including those from AT&T.

The tournament will focus on three IoT themes:


Smart Homes & Buildings
Connected Travel & Transportation
Smarter Healthcare
The joint ambition of IBM and 4YFN is to empower startup and developer communities around high-end accelerating technology, best-in-class IT infrastructure, an open culture of shared knowledge, and a strong sense of global community.
Think You Have What it Takes?
If you think you've got what it takes, you could have a chance of winning the opportunity to go to 4YFN 2016 in Barcelona, February 22-25, 2016 and becoming one of the global tournament winners.
The Finalist teams who make it to Barcelona will also have opportunities to meet with founders and investors, showcase their apps on stage, and get access to multiple networking parties and much more!
Check out the Challenge Themes, Prizes, and Timeline for the Global Mobile Innovators Tournament here and follow these easy steps to participate:


Register for the tournament:

www.glovators.io

Tweet that you've registered for the tournament.
Sign up for a Bluemix ID, and access the resources to give you a jump start: https://ibm.biz/glovatorslosangeles.
Get enabled on Bluemix.
Review the telco APIs made available.
Start building your mobile app(s) on IBM Bluemix.
Submit your entry by January 6, 2016!
Participant's terms and conditions can be accessed here.
We wish you the best of luck and are excited to see all of the innovative app submissions!
---
Share this post