Updated: Feb 22, 2013
Published: Feb 22, 2013
Enabling AT&T APIs with Adobe® PhoneGap®
Adobe PhoneGap is a free and open source framework that allows you to create mobile apps using standardized web APIs for the platforms you care about. The open source code has been downloaded more than 1 million times and thousands of apps built using PhoneGap are available in mobile app stores and directories.
The AT&T Developer Program and Adobe PhoneGap have collaborated to enable AT&T APIs to be accessible as a plugin through the PhoneGap platform to help you quickly bring robust PhoneGap mobile applications to market. The AT&T Plugin significantly reduces the complexity of building applications that use the AT&T API Platform.
While we are working with PhoneGap to provide a separate plugin to the AT&T HTML5 SDK, integration with Cordova web view tool and wrapping with PhoneGap allows you to integrate robust services, like the Speech API into your app.
For example, using this method for the Speech API will look like this: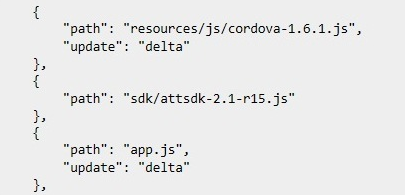 Download PhoneGap and the AT&T plugin, and once you are ready, read the Installation and Setup Guide on our GitHub. What can you develop by integrating PhoneGap and the AT&T API Plugins?
---
Share this post