Updated: Oct 19, 2012
Published: Oct 19, 2012
Dr. Doug – Developer Program Team Insider
Last month we began a series featuring the AT&T Developer Program's talented team of content strategists, designers, marketers, event planners, and software developers. This month we've handed the keys to our blog to Doug Sillars, or "Dr. Doug", an application optimization superhero. Dr. Doug's favorite tool is ARO and he prefers to code in Java with a little C, PhP, VBScript and HTML for good measure.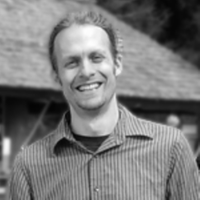 Doug Sillars – During the mMode launch (those were the AT&T Wireless days), I was hired as a tester to help out with the launch. It was supposed to be a two week gig, that was nine years ago. Now I am the lead on Application Optimization, primarily focusing on developer outreach. I've also been the new device lead, the lead for WAP application onboarding, and I've spent a considerable amount of time launching video streaming and messaging apps.
I built my first app in grad school when I built GUS (Gas Uptake System) from the ground up. I spent three weeks in the machine shop, a week doing electronics, and then three weeks writing the software. I used GUS to measure the kinetic rates of propylene polymerization with Zirconocene catalysts. After joining AT&T, I honed my HTML and Java skills so that I could help developers build great mobile experiences.
I like how well rounded my team is. I have college professors, former electricians, and former museum curators on my team – as well as folks who have been in mobile 'forever.' We're a really well rounded bunch. I'm also really excited about ARO and very impressed with the reaction we have gotten with it – as well as the fixes we have seen coming from the results!
In my spare time I really like gardening, reading, and playing with my kids. I'm currently working on picking up the mandola in my spare time and am excited to be almost done knitting my Halloween costume.
If you're an up-and-coming developer, jump in and get your hands dirty. It's the best way to learn mobile. Go to conferences, watch webcasts, and absorb what you can that way.
Feel free to drop a comment below or send a tweet if you have any questions for Dr. Doug.
---
Share this post