Updated: Aug 22, 2012
Published: Aug 22, 2012
DevLab by AT&T – Register Now!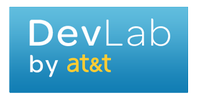 Exciting news for mobile app developers! Registration is now open for the 2012 DevLab by AT&T. DevLab is a one day hands-on programming workshop focused on helping developers build advanced communications into mobile applications, as well as optimize mobile apps to make the most of battery life and data bandwidth. Attendees will be introduced to the new Speech API that is part of the AT&T API Platform, as well as the Application Resource Optimizer (ARO) which analyzes mobile application efficiency.

This event will be solely focused on the mobile app developer community. Familiarity with programming is strongly recommended to get the most value from the event. Bring your laptop and expect hands-on lab time with both the Speech API and ARO, in a collaborative and informal atmosphere.

The event will be held on Tuesday September 25th 2012 at the Computer Museum in Mountain View, CA. The day will include special guests we will be announcing on our registration site, and a chance to network at our evening cocktail reception. Stay tuned!

Get Rolling with Watson. Find a buddy and script new spoken directions for Sphero, a robotic ball, using your laptop and the AT&T Speech API.

Step by Step with AT&T Speech. Learn about the Speech API in-depth with our presenters, and then experiment on your own with a mashup of your choice. Tap one of our AT&T Speech experts for help – they won't be far.

Make Your App Run Faster with ARO. In this hands-on training, you'll learn how to use the mobility network to your advantage with our Application Resource Optimizer (ARO). Afterwards, you'll be able to give ARO a test drive and meet with ARO experts.

AT&T Foundry Discovery. But wait there's more! Learn about the AT&T Foundry right here in the valley, and discover the AT&T Developer Program. Got some ideas for us? Let's hear them.

Fireside Chat and Gizmos Cocktail Reception. Absorb and contemplate the future of the universe in a world filled with robotic cocktail machines. Hang around and chat with our AT&T experts and special guest.

For the most up to date information and to register, please visit http://2012DevLab.com. See you there!
---
Share this post