Updated: Aug 01, 2014
Published: Aug 01, 2014
Developing for the Amazon Fire Phone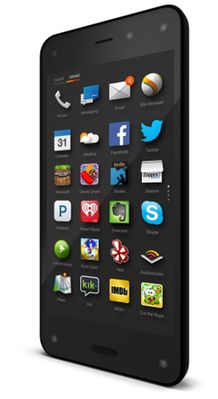 There was a previous blog on the Amazon Fire Phone, but this one will focus on development. First, I have been using this device for a little while and really like it. New features like Firefly are useful and performance is fast.
I know with every new platform developers wonder if it is worth the effort. In this case, Amazon has made development easy for existing Android developers and this phone is getting a lot of marketing focus from Amazon and AT&T.
Tools For Developers
The good news is that many Android apps will work on the Amazon Fire Phone with no additional work needed. Amazon has made it simple to test this. Just go to their Developer site and drop a copy of your APK into a box. The developer can immediately get compatibility results. After signing up for a developer account, you can test the look and feel within six hours.
Depending on the results and whether you choose to fix any incompatibilities, the natural first step is to work on payment. Amazon has its own payment experience (including one-click integration with Firefly), which Amazon claims has a higher ARPU than other platforms (based on developer surveys). Monetization options include ads (the company has a promo to guarantee $6 CPM on interstitial ads in August and September), in-app purchasing, and mobile associates — where developers can earn up to 6% on physical and digital products sold within their app.
To aid development, Amazon offers the Fire Phone SDK as an Android SDK add-on. Developers can also work with HTML5 or Unity, but the SDK does not support those platforms. The Android integration instructions are here.
New Features Worth Checking Out
One of the most intriguing features is Dynamic Perspective. In some reviews, this has been described as a bit gimmicky, but I'm interested to see how developers use this functionality. Dynamic Perspective works through a HeadTracking API. There are four low-power cameras and a dedicated real-time vision subsystem that provides tracking data. To help developers use this, Amazon is offering Euclid (a toolkit that includes controls, containers, and classes to integrate the Dynamic Perspective UI).
To add 3D effects to an app, you can replace existing 2D controls with 3D ones or build custom 3D controls. The Amazon site includes some best practices to make the best use of these effects. There are a lot of options for developers. The amount of work required depends on how much the developers want to optimize the experience.
The final area of most interest to developers is Firefly. This enables identification of physical items via scanning. Developers could just use Firefly to help identify items, but the big opportunity is by becoming a mobile associate (as mentioned above). For developers struggling with monetization, there is a unique opportunity here to enable users to scan and buy items through your app (although, they obviously could also do this through the Firefly button on device). I have not seen other developers use this effectively in any existing apps, but I'm curious to see what people will come up with.
Let us know how these tools work for you. We'd love to hear more about your experience developing for the Amazon Fire phone.
---
Share this post