Updated: Jan 04, 2017
Published: Dec 12, 2016
Start Planning: What's Happening at the 2017 AT&T Developer Summit
We've changed things up a bit this year and are bringing a lot of new events and activities into the mix. As we get closer to Summit being held on January 3rd and 4th in Las Vegas at the Palms Casino Resort, we wanted to give you an overview of what's happening to help you plan how to spend your time.
Tuesday, January 3rd: Registration, AR/VR Demos, and Futurecast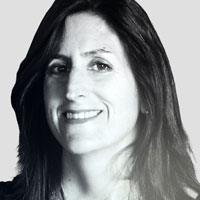 We're opening the doors to the augmented reality (AR) and virtual reality (VR) demos at 2:00 pm. Walk through the space and get a glimpse at some amazing AR/VR apps and solutions that will be on display. This is your chance to meet the finalists for the AR/VR challenge and see their work up close.
At 3:00 pm we're opening the doors to registration in Addison. It will be great time to unwind and mingle with other attendees. Plus, there may be a chance to win a prize or two. Be sure to come back to the area after Futurecast to join our welcome party.
Of course, we're kicking off the Summit with a thought-provoking Futurecast at 6pm. This discussion will focus on a new form of journalism that combines traditional reporting with emerging VR technology to put the audience inside the story. Listen to a conversation with Nonny de la Peña, founder and CEO of Emblematic Group along with insights from James Carwana, General Manager Intel Sports Group; Marcel Kasmer, Chief of Staff, Intel Sports Group, and Howard Wright, General Manager 5G Business Development, Intel.
Welcome Party, Brought to You by LeEco  – 6:00 pm – 9:00 pm 
Be sure to arrive for Summit January 3rd, because this is one party you won't want to miss! Courtesy of our sponsors, we have over $80K of devices, premium swag and grand prizes* only up for grabs during the Welcome Party. You will have a chance to visit the exclusive Welcome Party swag bar, win a grand prize, and cast a vote for your favorite VR/AR Challenge demo.
Wednesday, January 4th: Empowering Speakers, Keynote, and Rock @ Rain 
We're starting a full day of track sessions with inspiring speakers at 9:00 am. Be sure to stop the expo hall, which will be open throughout the day, to see the latest breakthroughs in technology. See the complete list of sessions below.
Once the track sessions are complete, we invite you to a special talk featuring Joseph Gordon-Levitt on Wednesday, January 4, at 2 pm Pacific. Founder of hitRECord, listen to Joseph Gordon-Levitt discuss technology and the wonders of distributing and disseminating art to the public through the net, "The difference between a crowd and a Community." Gordon-Levitt informs, inspires and interacts with the audience.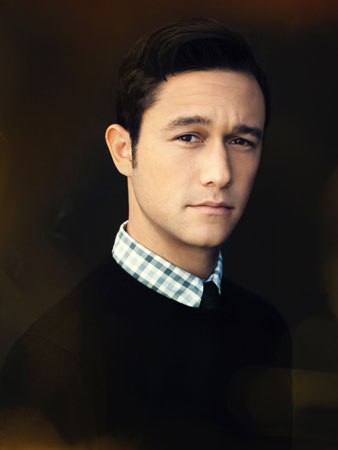 Following the presentation by Joseph Gordon-Levitt, plan to stop by the Executive Keynote and learn how AT&T is shaping the industry and changing the way people communicate and connect. AT&T executives will take the stage for a must-see keynote to share what's new and what's on the horizon for 2016. We'll also be announcing the winners of the Hackathon Invitational and the AR/VR Challenge. You won't want to miss a minute of the excitement.
As always, we'll finish off the Developer Summit with an amazing evening of entertainment. Come back to the Grand Ballroom after the keynote and enjoy a beverage at our expo hall pub crawl, offering a choice of craft beer and wine at exhibitor booths from 4:30-7:00 pm. LG will be back again in the Moon Nightclub hosting a party from 6-8 pm with special entertainment and chances to win cool prizes. From 7-11 pm, join us at Rain nightclub for an unforgettable concert featuring BLINK-182 powered by iHeartRadio. LED wristbands from ZTE will light up the night as Blink-182 plays their biggest hits and songs from their most recent album, California.
AT&T Developer Summit Track Sessions
This year we'll have five tracks covering Connected Home, Enterprise, Entertainment, IoT, and Trends. Here is a list of what will be covered by track:
Connected Home
The Evolution of the Connected Home: Driving Adoption and Responding to a Dynamic Market
Stephen Vincent, AVP Strategy & Development, AT&T Digital Life
Discussion will cover how Digital Life continues to extend its platform to integrate with third-party IoT products and services and to expand into broadband, voice, and TV/video services.
What Can Be Done to Drive Explosive Growth in the Connected Home Market?
William F. Ablondi, Director Home Strategies, Strategy Analytics
Doug Matheson, Vice President, Marketing & Strategy Consulting, Ericsson North America
Julian Watson, Senior Principal Analyst HIS Technology
Tom Kerber, Director, IoT Strategy, Parks Associates
Industry experts discuss the IoT market innovations and trends, analyst insights and growth within the home security and automation ecosystem.
Executive Panel: The Future of Connected Home
Kevin Petersen, Senior Vice President, AT&T Digital Life
Michael Smith, Vice-President, Sales, Lutron Electronics Co., Inc.
Letha McLaren, Chief Marketing Officer, Icontrol
Venkat Rapaka, Director of Product Management, Google
Rajeev Raman, VP Product Management, Cisco
Duane Paulson, Senior Vice President, Strategic Development, Nortek Security & Control
Explore the future of connected home within the IoT ecosystem. Executives will discuss consumer benefits and adoption from the advances in the number of connected devices, voice control, personalization, standards, and integrated user experience.
Developing for Cross-Platform Interactions in VR/AR
Steve Lukas, Staff Product Manager, Qualcomm Technologies, Inc.
During a 45-minute session Lukas will outline the nuances of each major platform to maintain compatibility with today's VR headsets while future-proofing your application design for tomorrow's VR/AR devices.
Enterprise
Leveraging Network Function Virtualization for Business Agility
Rupesh Chokshi, AVP, Product Marketing Management, AT&T Business Solutions and International
Join the discussion on AT&T's approach to Network function virtualization (NFV), a cutting-edge technology that enables customers to quickly and easily deploy and manage multiple network functions on a single industry-standard device, eliminating the need to purchase and maintain stacks of specialized proprietary equipment.
Virtualizing Security
Mo Katibeh, Senior Vice President, Advanced Solutions, AT&T
Jason Porter, Vice President, Security Solutions, AT&T
Dan Solero, Executive Director, Chief Security Office, AT&T
Virtualization transforms security into software-implemented solutions that can be easily and quickly deployed, wherever a customer needs it. Security solutions can now take on the characteristics of cloud – dynamic, flexible, easy to deploy, manageable, hardware-free, and cost-effective. Experience a demonstration of NFV that shows how virtualized security is simplifying the protection of customer information.
Big Data: Enabling a Data-powered Enterprise
Victor Nilson, Senior Vice President, Big Data, AT&T
Mark Austin, Ph.D., Vice President-Data Insights, AT&T Big Data
Armik Zakian, Vice President, Big Data – Business Intelligence and Advance Analytics, AT&T
Join Victor Nilson, SVP-Big Data, and leaders of our data insights and strategy teams for a panel discussion on how we're driving a data-empowered enterprise, and what this means to innovators with transformative ideas.
5G and the New Design Paradigm for Applications and Devices
Glenn Laxdal, CTO and Head of Strategy, Ericsson North America
Learn how the evolution in wireless technology will support the billions of IoT devices that will be connected to the network as Ericsson discusses the business and technology drivers that will enable 5G services and networks.
Entertainment
Redefining the Connected Entertainment Experience
Rob Chandhok, Chief R&D Officer, LeEco North America
Global technology company LeEco is connecting all your entertainment screens—not just smartphones and smart TVs, but VR headsets and electric cars too. Learn why there are no limits to the next generation of content experiences, and how a platform-led approach can lead the way to transforming the living room as we know it.
Cross-Screen Addressable Advertising is Here
Mike Welch, VP, Head of Strategy, Product, and Business Development, AT&T AdWorks
Learn about AT&T's strategy, product offering, and share case study results. Your crash course in cross-screen addressable advertising is here!
New Distribution Models for Digital Content
Tony Goncalves, Senior Vice President, Strategy & Business Development, AT&T Entertainment Group
Tom Pickett, CEO, Ellation
Blair Harrison, CEO and Founder, Frequency
A panel of experts, including content creators, aggregators, and distributors will discuss how they are productizing, distributing, and monetizing digital content brands.
AT&T Entertainment Project: Short Film Finals
Jeff Bradley, Senior Vice President, Device and Network Services Marketing, AT&T Entertainment Group
Join us for to watch the finals of the AT&T Entertainment Project, an open competition seeking imaginative, undiscovered short films from aspiring filmmakers and students. This is your chance to see the finalists' films, meet the filmmakers, and vote for your favorite!
Internet of Things (IoT)
Getting to "IoT in a Box"
Mobeen Khan, AVP, Strategy and Product Management, Internet of Things Solutions, AT&T
Sunder Somasundaram, Director, Business Development and Developer Ecosystem Engagement, IoT Solutions, AT&T
Learn just how easy AT&T is making it to get started in IoT with live demonstrations. Discover how quickly businesses can get up and running on our IoT Platform using the AT&T IoT Starter Kit.
Get Ready for LTE-M
Cameron Coursey, Vice President, Product Development, AT&T
Get an inside look at the some of the hottest topics in wireless today including: the evolution of LTE and low-cost modules in an increasingly connected machines-driven world, the rise of Low Power Wide Area (LWPA) networks, and what to expect from AT&T's full scale roll-out of LTE-M in 2017.
Global Executive Panel
Mike Troiano, Vice President, Product Management, Internet of Things Solutions, AT&T
David Krems, General Manager, Commercial Solutions Group, Emerson
Mark Fernandez, CEO, National Signal
Hear the latest about IoT directly from key executives from cutting-edge IoT companies.
Trends
How Innovation Creates Brand Value
Ruth Yomtoubian, Director, AT&T Foundry
We will explore how to cut through the noise of innovation messages as both a creator and consumer and show you how engaging with the tech ecosystem and having a bias towards action leads to valuable new customer experiences and products–and ultimately lifts your brand.
Open Source Management for the Integrated Cloud
Reuben Klein, Distinguished Inventive Scientist, Advanced Technologies, Domain 2.0 Architecture, AT&T Laboratories
Learn about enhanced control, orchestration, management, and policy (ECOMP), designed by AT&T Labs and recently made available to the open source community. ECOMP is a self-healing, self-managing system that can add capacity dynamically and make sure resources exist where and when they're most needed.
Artificial Intelligence: Your Personal Assistant, Virtual Doctor, and Movie Advisor
Nadia Morris, Head of Innovation, AT&T Connected Health Foundry
What was once science fiction is now reality. Artificial Intelligence (AI) is being used everywhere. In this talk, we will discuss how developers are using AI to mirror human tasks, as well as expose you to some of the best free tools available so that you can develop the future.
Top 10 Predictions for the Future of Entertainment
Conrad Wade, Senior Associate, Rocketspace
AT&T Foundry teamed up with Rocketspace and Ericsson to interview over 100 thought leaders from major media companies, high growth startups, and others who are pushing the bounds of how we will create, enjoy and share the media of tomorrow. Get the first look into Futurist Report's findings.
Don't forget to register for the event. For the full schedule of events, visit: https://devsummit.att.com/schedule. We hope to see you in Las Vegas in January!
*Official rules for LeEco Grand Prize Giveaways
---
Share this post