Updated: Dec 02, 2016
Published: Dec 02, 2016
4 Amazing Experiences for Content Creators at AT&T Developer Summit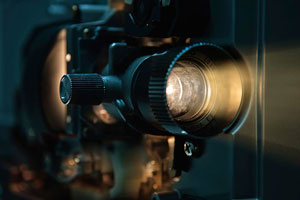 If you think AT&T's annual Developer Summit in Las Vegas (January 3- 4, 2017) is just for developers and business people, think again. With Augmented Reality (AR) and Virtual Reality (VR) capturing the attention of consumers everywhere, we are extending a special invitation to content creators to attend Summit. After all, part of the magic of AR/VR is the content. This year, we've planned a line-up of special events and contests specifically for filmmakers and enthusiasts. It's an incredible opportunity for anyone interested in film to network with developers and creatives and learn more about how AR/VR is poised to transform the entertainment industry. Here are the top four reasons why you should attend Summit if creating content is your passion.
1. Meet the Top Entertainment Project Contestants
Earlier this year, we invited filmmakers across the U.S. to enter our first-ever AT&T Entertainment Project. With the goal of looking for talented storytellers, this competition invited both professionals and students to enter their original short films that run up to ten minutes in length. Those who submitted their entries, have a chance to win their share of $43,000 in prizes and a chance to potentially have their short air on the AUDIENCE Network.
We are flying the top three professional filmmaker finalists and the winner of the student filmmaker category to Las Vegas to present their original work to Summit attendees. At Summit, you can help determine the winner of the professional category by voting on the finalist.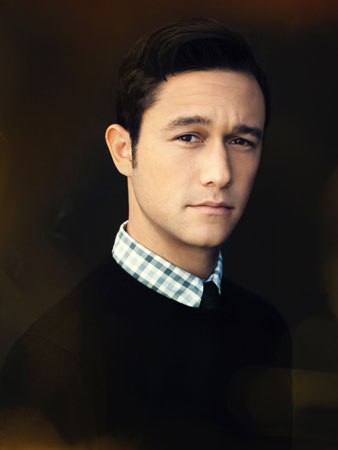 2. Hear Joseph-Gordon Levitt Tell You About One of the Most Creative Online Communities Around Today
Joseph Gordon-Levitt, founder and director of the online collaborative production company HITRECORD, delivers a presentation about the evolution of the Internet as a medium for creativity. In his talk "The Difference Between a Crowd and a Community," Gordon-Levitt shares the lessons he's learned since HITRECORD's launch, discusses the pitfalls of the way we use the Internet today, and offers alternatives that could harness our technology to provide a more creative, and productive future.
3. Experience VR and AR Demos
There's no doubt that VR and AR are starting to change the way we interact with the world and content creators are essential to the success of these mediums. Without those who write and create captivating content, the VR/AR experience wouldn't be so exciting and interesting. At the AT&T Developer Summit, you can explore the latest in VR/AR and talk to those who are emerged in the development of this cutting-edge technology.
You'll also get a peek at what the future of VR/AR may hold when you see the entries from the VR/AR Challenge finalist. We invited anyone with an inspiring idea using VR or AR that can be developed into a functional demonstration to compete for their share of $35,000 in prizes. We've tasked VR/AR Challenge participants with transforming the viewing experience, improving healthcare, or accelerating learning. Talented participants submitted their entries and you can see what the VR/AR Challenge finalists created. We may have picked the finalists, but we need your help to choose the winner at Summit.
4. Attend Illuminating Track Sessions on Filmmaking and Technology
Our Summits are known for our track sessions, where some of the best and brightest in the business come to share their knowledge and know-how with attendees. This year, we've got a special track dedicated to Entertainment. Here's a look at some of the sessions we've got lined-up:
–  Top 10 Predictions for the Future of Entertainment
–  Cross-Screen Addressable Advertising is here
–  New Distribution Models for Digital Content
You'll also be among the first to learn how DIRECTV plans to offer content creators a broad range of opportunities to promote, distribute, and disseminate their work through a new streaming content delivery platform. Learn more about all the activities we have planned for content creators.
What are you waiting for? Register for the AT&T Developer Summit at no cost for a limited time only—registration goes up to $150 per person starting December 5, 2016. We hope to see you in Las Vegas in January!
---
Share this post