Updated: Dec 18, 2017
Published: Jun 03, 2016
Come see lunar rovers and meet dancing robots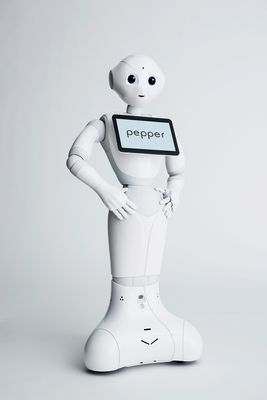 The AT&T Shape event is taking place July 15th and 16th @ AT&T Park in San Francisco. Come see the exhibitors that are bringing the robotics aspect of the Emerging Technologies focus area to life. Here's a glimpse at the truly unique experience you will encounter by visiting the Shape exhibits. Enjoy…
SoftBank Robotics: The company has developed two humanoid robots that are intended to be helpful to humans. One is named Pepper and is much more than a robot; he's a companion that can communicate with you through the most intuitive interfaces we know: voice, touch, and emotions. Although there are about 10,000 Pepper robots in use around the world, there aren't many in the United States…yet. Come to the booth and be one of the first to see and interact with Pepper. He will also have his robotic friend, NAO, with him. Be sure to ask them (or their human counterparts) about their developer program, as well.
Astrobotic – Have you ever wanted to see a lunar rover in person? Now's your chance. Stop by to learn more about how they are making the moon accessible to the world. Plus, you'll get a once-in-a-lifetime opportunity to see a real lunar rover. To learn more about how Astrobotic is revolutionizing access to the moon, come see the company's Director of Business Development Dan Hendrickson's presentation on  "Opening the Moon to the World" at 9:15 am on Saturday, July 16th.
ROBOTIS – Everything from the ROBOTIS OP2 (NSF-Funded Open Platform Humanoid Project) to the ROBOTIS MINI (3D Printable and Programmable Humanoid) will be on display at this exhibit. While all that may sound a little heavy, they'll break it up a bit with a robot dance party. Adults and kids alike with enjoy visiting with ROBOTIS PLAY 600 PETs in the Maker area. Best of all, you can build a robotic pet. Developers attending the Shape hackathon can work their magic on the ROBOTIS' OLLOBOT (a smart, mobile IoT companion that assists, monitors, and works with you at home).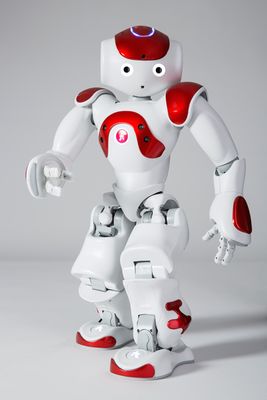 These are just a few of the exhibits, talks, and fun activities you can experience in Emerging Technologies focus area at Shape. We hope to see you there.
Register for Shape Today
Join us at Shape being held at AT&T Park on July 15th and 16th and discover innovative ways tech is shaping our future. We have a line-up of speakers who are visionaries in their fields including Ray Kurzweil, Jason Silva, Nate Silver, John Stankey, John Donovan and Ralph de la Vega along with panels where participants discuss everything from smart cities to the impact of tech on society. Stroll through interactive exhibits to get a glimpse at how technology is transforming the way we live. Take part in the Shape Hackathon and compete for prizes. Marvel as your kids learns to solder and create things they only imagined at Maker Camp Live. Round out your experience by watching the Shape Challenge semi-finalists present their projects live on stage. Enjoy a performance from iHeartRadio LIVE with Silversun Pickups at AT&T Park. Ready to immerse yourself at a tech expo unlike any other? Sign up for Shape today.
---
Share this post