Updated: May 25, 2015
Published: May 25, 2015
Celebrating Geek Pride with Apps We Love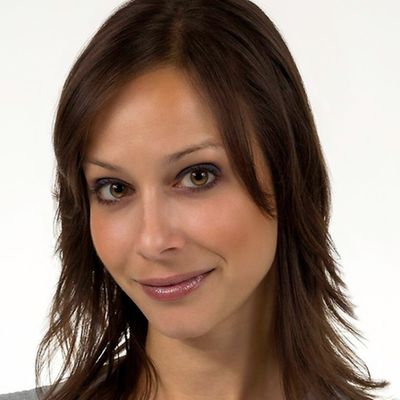 Guest post by Luria Petrucci and the team from Geeks Life
In 2008, just seven years ago, geeks everywhere banded together to celebrate their geekiness and show the world they were PROUD to be a "Geek."
Of course, Star Wars was at the root of it all! May 25th was chosen as the day to have Geek Pride since that was the day Star Wars was released in 1977. While we're talking about Star Wars, by the way, check out the AT&T Developer team's awesome blog post this year on 10 Apps Star Wars Characters Might Create if you haven't seen it!
At Geeks Life, we celebrate our geekiness every day by sharing our passions for technology, food, music, entertainment and just having FUN being geeks!
Since we geek out about that stuff daily, we wanted to take a deeper look at our geeky habits and the kinds of apps we love so much that we're willing to pay for!
One of the issues I constantly harp on is telling people to pay for a service, app or website, if they use and love it! After all, the developers of that app are working hard behind the scenes to make it awesome! And we, as consumers, should be rewarding that effort by putting our money where our usage is.
So, from all of us at the Geeks Life team, here are the apps that WE use and pay to use!
Productivity
Ben Roethig loves the calendar app Fantastical 2 from Flexbits. It combines a hefty feature set with great design, a super easy to use interface, and by far has the best natural language support in a calendar and reminders app. He says it's the best $5 (iPhone) or $10 (iPad) you can spend on an app! Download Fantastical 2 for iPhone or iPad.
He also says that Printer Pro and Scanner Pro are very valuable apps from Readdle.
Evernote is a fantastic note-taking and collection tool that a lot of us use. Gord McLeod says they advertise it as your digital brain, and that's appropriate! When he's not using it, he can't remember anything! Technically Evernote is free, but they offer subscription services with extra features that are well worth it. The Plus package is $28.99/year while Premium is $57.99/year. Download Evernote for iOS or Android.
Comics
Dave Peterson is a comic fan for sure! Comics by Comixology is the standard for buying and reading digital comics – so much so, that it was purchased by Amazon last year. The app is free, but the content is paid. Direct purchasing of content is possible through the Android app, but not available on the iOS version. Download Comics for iOS or Android.
Marvel Unlimited is another one he loves! It's a subscription service, like Netflix for digital Marvel comics. You get access to a steadily growing inventory of 15,000+ comics. New books are added six months after print publishing. Download Marvel Unlimited for iOS or Android.
Music & Entertainment
Spotify and Pandora are both services that I use on a DAILY basis! If they required me to buy the app in addition to the service, I would! They're that much a part of my life! The ability to discover music through Pandora and listen to it on demand with Spotify are valuable to both my habits and sanity.
Zinio is an app that Dave Peterson has raved about for years! Think of it as magazines on your tablet – available per issue or by annual subscription. Keep up with magazines you like, have them available for reference months or years later, with no stacks forming around the house. The app is free, but the content is paid. Download Zinio for iOS or Android.
Fun!
100 Cameras in 1 is a great app by Trey Ratcliff at StuckInCustoms.com that allows you to edit and share your photos. It even goes one step further and lets you explore your area for photographs people have shared. It can really open your eyes to the beauty that surrounds you!
Camera+ is also a great app worth paying for! The filters are an awesome way to spice up your photography! Download Camera+ for iPhone or iPad.
Last, but not least, David Foster is a big fan of YouMail. This allows you to create custom voicemail for ANYONE who calls. You can have different messages for anyone in your contact list. You can also set it so that blocked numbers and regular unwanted callers get the old "this number has been disconnected" message. It's a really cool app if you love customization, which I do.
THANK YOU to all the developers out there who help US take pride in being a geek! We appreciate all that hard work you put in for us!
What is your favorite app? Add to our list in the comments below!
---
Share this post