Updated: Mar 29, 2016
Published: Mar 29, 2016
Calling immersive video creators: Submit your short film for a chance to win $50K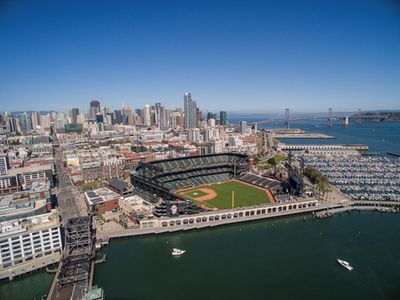 Many of you may be aware that we're holding a contest called the Shape Challenge where students, innovators, and entrepreneurs can enter their product/app for a chance to win $50,000. Now, with this new category, we're adding content creators to the list. Submit your short film for a chance to have it showcased at the Shape event, which will be held at AT&T Park in San Francisco on July 15-16, 2016. Here are some details on our new video category:
Immersive Video: People have been creating visuals for centuries, but a new creative class has emerged spawning a revolution for today's content developers. The barriers to entry have been lowered and a growing number of independent filmmakers are looking to showcase new video experiences that ultilize the latest set of emerging technologies. These new videos can make viewers feel as if they are in a different world. AT&T seeks to give these content creators a platform to showcase, not only their talent, but their stories in this new age of filmmaking.
Show us, through your work, that the next generation of video entertainment is upon us. AT&T is looking for 1-2 minute videos that showcase the creative talents of independent content creators within Virtual Reality, 360-degree video, and 4K videos.
Now for the Prizes: The first place winner in the Immersive Video category will win $15,000 and have a chance to win the best overall prize of $50,000 as part of the Shape Challenge.
Check our Shape Challenge site for submission dates and challenge details. In the meantime, if you have a project that you've been working on that would be a good fit keep fine-tuning it so it will be ready for submission to our challenge.
Open to US residents of majority age. Enter by 5/6/16. Void where prohibited. Subject to official rules available here.
---
Share this post