Updated: Oct 26, 2016
Published: Sep 27, 2016
Augment's Essential Guide to Augmented Reality Prepares you for our Next AR Hack
Not very long ago, huge leaps in technology only seemed possible in the world of science fiction; in reality, tech improved at a slow, predictable pace. Ironically, that fiction has come to fruition, and it is changing the world of today. An emerging technology promises to make these dreams of sci-fi innovation more real than they have ever been. With applications ranging from entertainment to enterprise solutions, Augmented Reality (AR) is poised to become the technology of the future.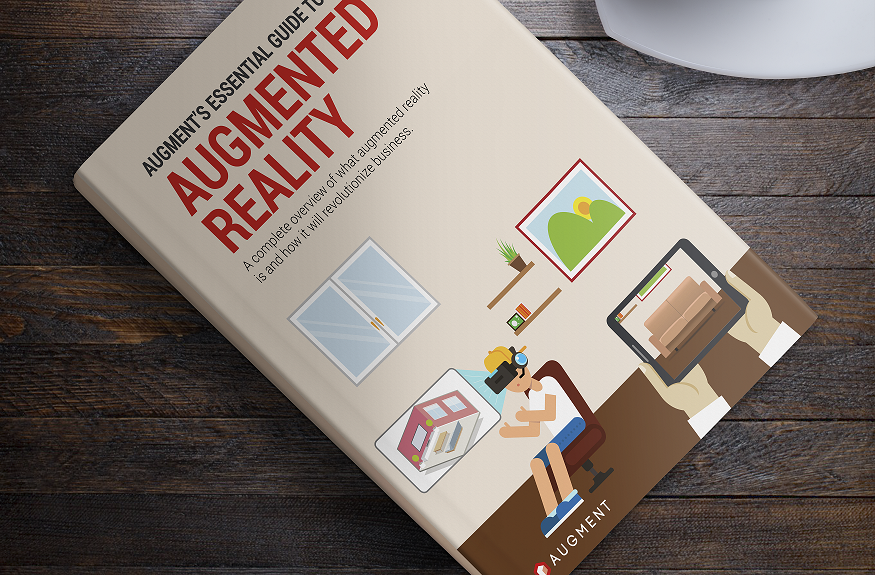 So begins Augment's Essential Guide to Augmented Reality, a complete ebook overview of what AR is and how it will revolutionize business. We, at the AT&T Developer Program, are taking the time to highlight this developer book because we believe that AR is a transformative technology which that can be applied to many markets. In fact, we stated our own view on the top AR uses cases in a recent blog post. While the Augment ebook does a great job of laying out the current landscape, what makes the content standout is the detail to which it outlines the technical process behind AR. Creating an AR experience is a multi-step process and Augment's guide outlines the critical steps in that process:
3D Model Building
There are two ways to approach creating your first AR experience; create your own 3D content or start with already built models from a 3D library. The ebook highlights several software programs that artists use to create 3D models; the most popular include SketchUp, Revit, Cinema 4D, 3DS Max, and Blender.  The more complex the model and more textured it needs to be, the longer this stage will take; however, as the guide points out, AR cannot reach its full potential without a 3D model that can be rendered from any angle.
Rendering
Along with the AR software solution needed to deploy 3D models, the models must be rendered. The Augment ebook discusses Unity, Unreal Engine, and Augment Desktop as tools available to render 3D content, configure animations, and texture models launching through an AR solution.  
Tracking & Depth Sensing
3D content still needs an engine to bring AR to fruition and the ebook discusses how several SDKs (such as Vuforia and ARToolKit) can solve the problem of tracking the real world, thus allowing the computer to understand and use that data to create a map to render an AR experience. The most common ways of accomplishing this tricky feat are Simultaneous Localization and Mapping (SLAM), tracking, Depth tracking, and Pattern tracking.
Overall, Augment has created a great resource for developers on augmented reality and how it applies to business. We encourage developers to download the ebook and start looking at the process of creating 3D models and the technology you'll need to create your next great AR experience.  It can be a great resource as you enter our AT&T Hackathon Invitational!
For access to the ebook click here!
For more articles on AR, VR, and all things video, see our new AT&T Video and VR site.
---
Share this post