Updated: Jan 06, 2016
Published: Jan 06, 2016
AT&T Summit Day 3 in Pictures: Scoble, Spacey, Miller, and whole lot of networking
With the hackathon finished, the conference got underway. It did not dissapoint. Developers had a chance to learn new skills by attending workshops and technical training sessions for ReactJS, GraphQL, and Swift. A special Futurecast featuring Robert Scoble turned into a lively discussion between developers and execs about opportunities beyond the mobile space and where innovation is going to lead us next. Attendees had a special treat when they crowded into the Pearl Theater to hear Kevin Spacey speak. He shared his ideas about the evolution of content and just why disruption is so important. The productive day ended with a pub crawl through the Expo with a very special guest, Paco the willoughby, and the comedy stylings of T.J. Miller.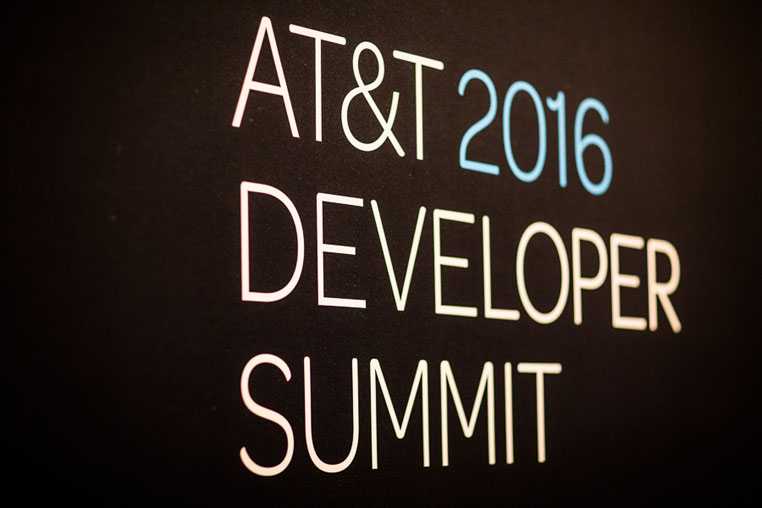 Let's get this conference started!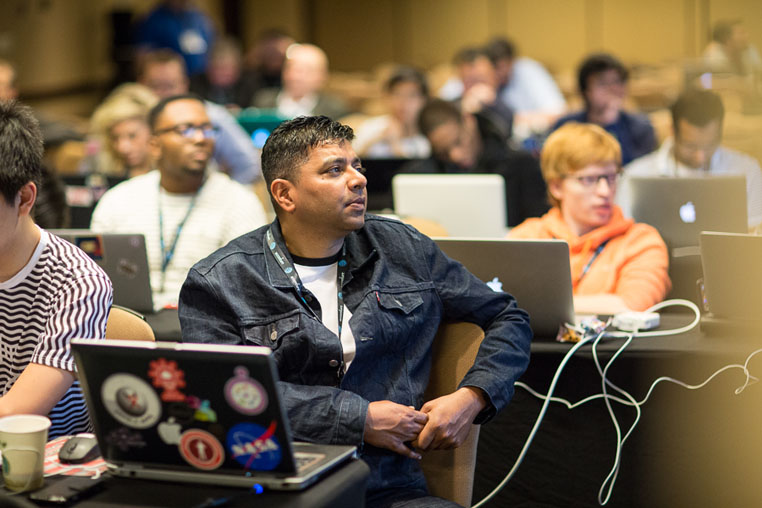 Taking some time to learn a new language.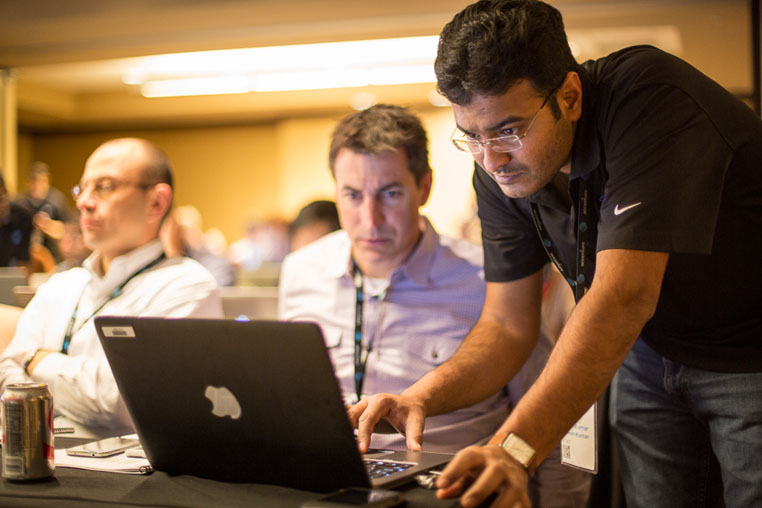 The instructors love to help and provide lots of hands-on training.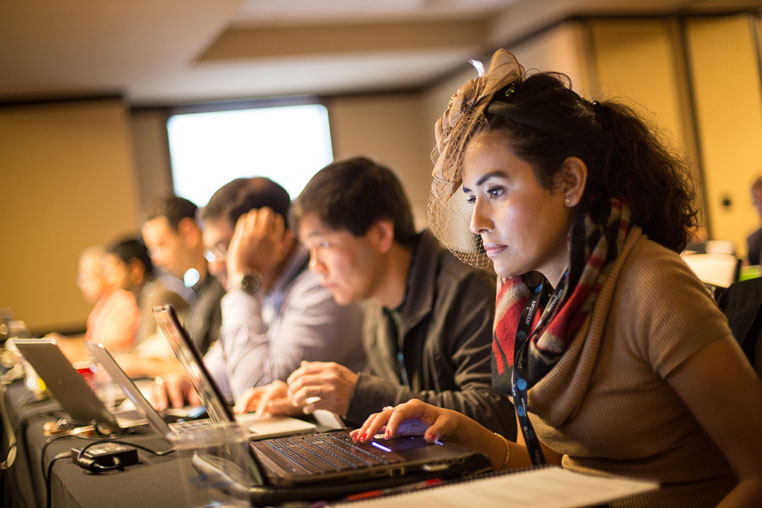 I'm starting to get this!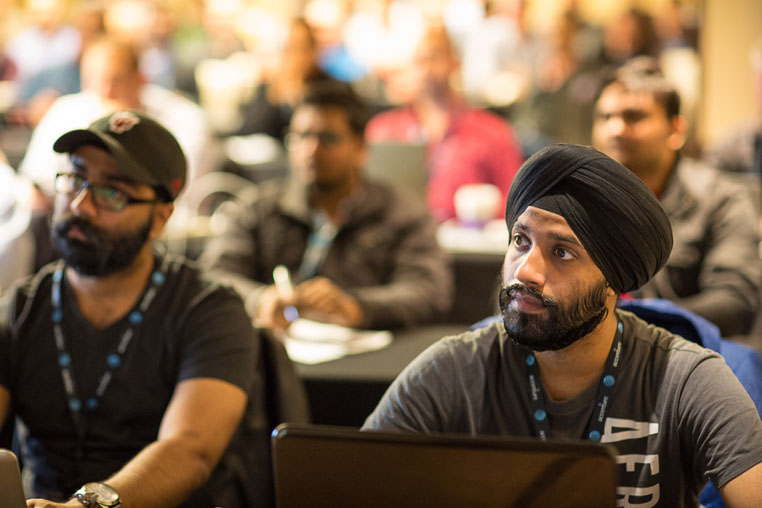 The workshops are completely engaging.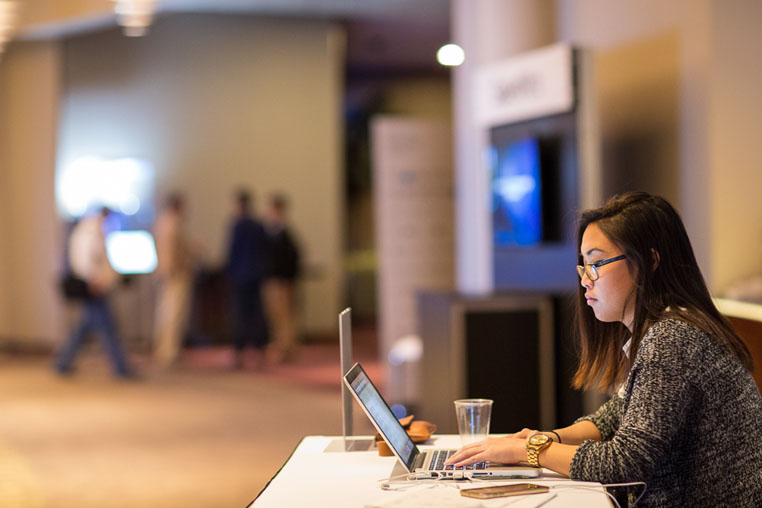 Just catching up on a few things in the Developer Lounge.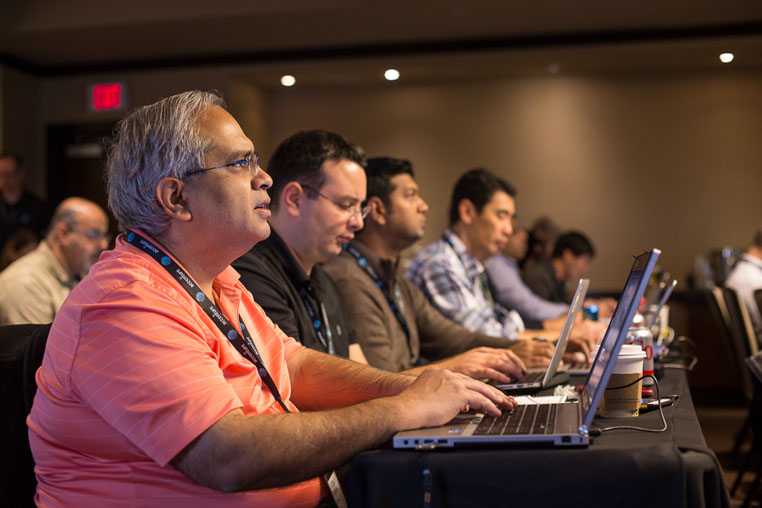 Someone is about to have an "Aha" moment.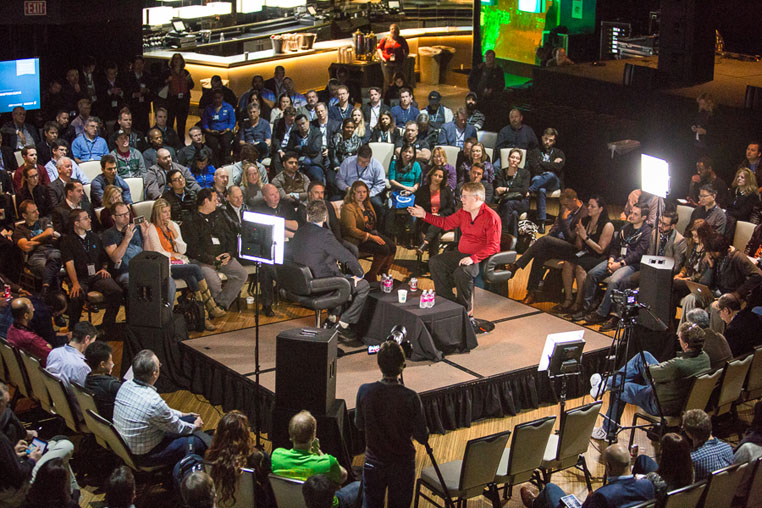 Who is ready for an intimate conversation?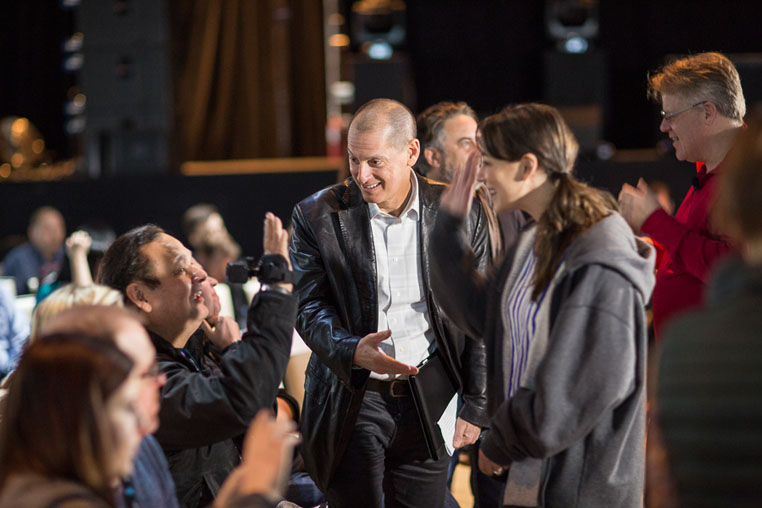 Geeks Life Luria Petrucci and President and CEO of the Consumer Technology Association Gary Shapiro catch-up before the Futurecast starts.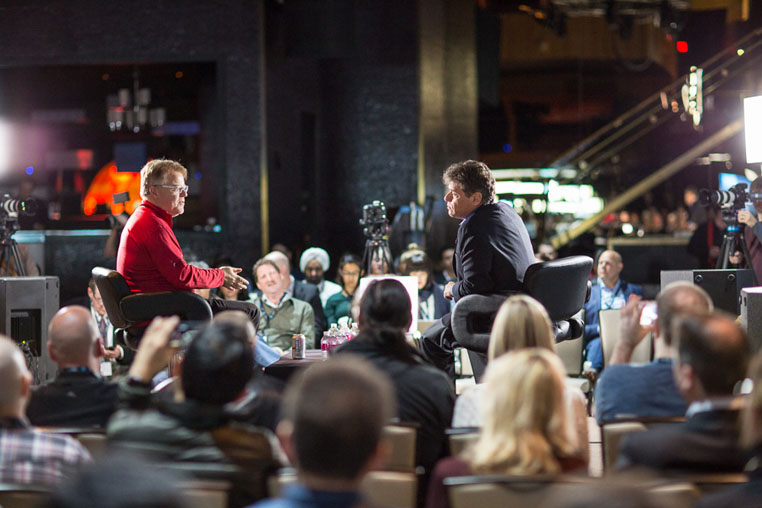 Andrew Keen and Robert Scoble talking about what might happen in another 10 years.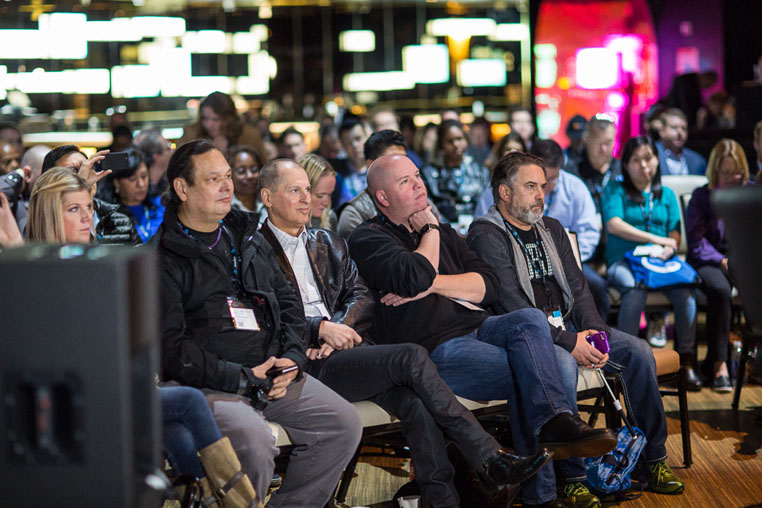 Just a few of Scoble's buddies taking in the conversation.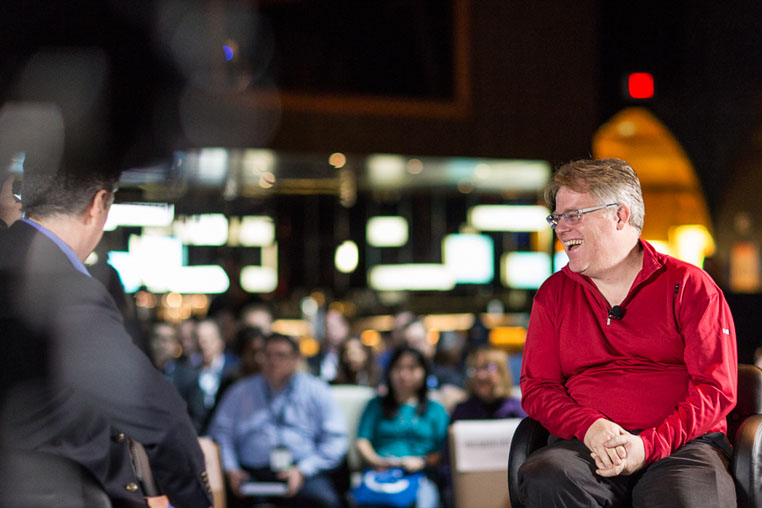 Robert Scoble having a little fun with the audience.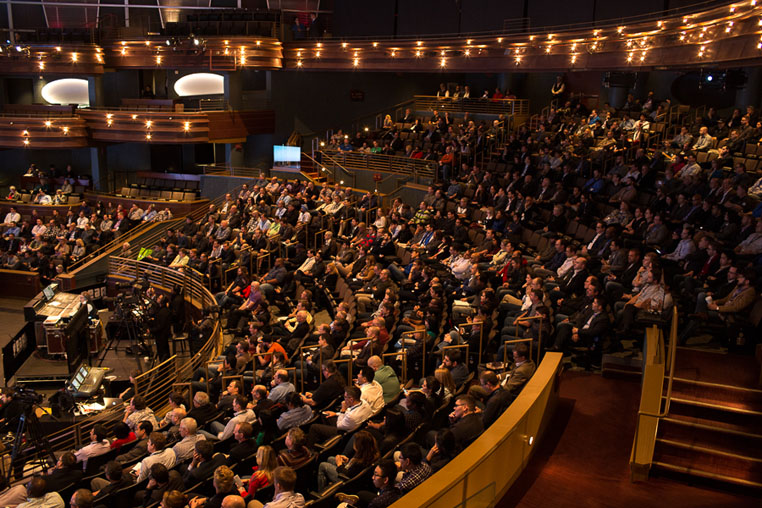 It's packed in the Pearl Theater as attendees wait for Kevin Spacey to take the stage.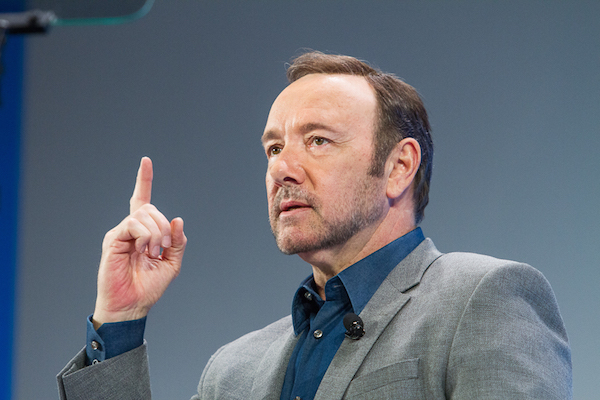 Let me tell you a story.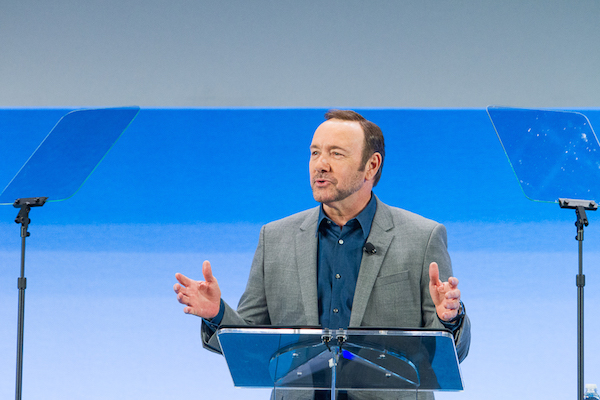 Kevin Spacey completely captivates the audience as he talks about the future of content and then later breaks into a spot-on Johnny Carson impersonation.
What's a pub crawl without an appearance from Paco the willoughby.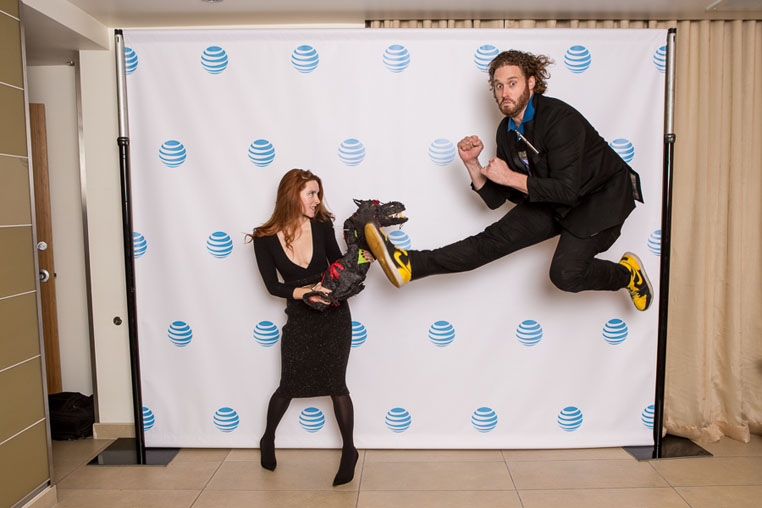 T.J. Miller getting ready for showtime.
T.J. Miller, performing to a packed house, gives his take on the top 20 apps presented at the hackathon.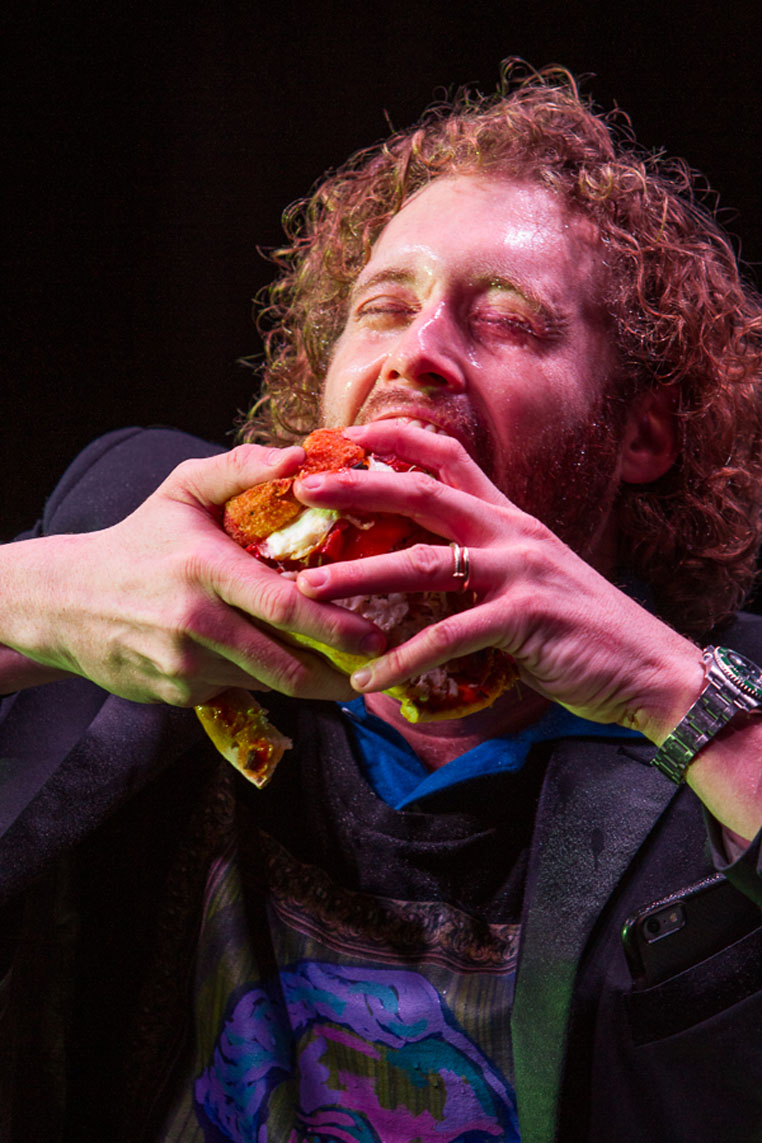 Is T.J. Miller eating the worst turkey sandwich ever? He might be, among other things it's got pizza and shrimp on it.
If you thought this was a stellar day, wait until you see the photos from day four. If you missed it, be sure to check out the pictures from day one and day two. Let us know your favorite picture of the event in the comments below. If you attended the event, we'd love to hear about some of the most memorable moments.
You can watch all the action from the event, we are broadcasting live at #ATTDevSummit on Periscope January 2nd – 5th. Just follow us on Periscope (@attdeveloper) to join the fun.
---
Share this post