Updated: Jan 04, 2016
Published: Jan 04, 2016
AT&T Summit Day 2 in pictures: Last minute coding, judging, 20 awesome apps, and a boatload of winners
For many hackers who coded through the night, day one and day two of the AT&T Developer Summit Hackathon blur together. Developers pushed through the night and gave it their all, and it really showed in the apps they created. Of course, there was more swag to be had thanks to the Wheel of Awesomeness. Twitter users who included #ATTdevSummit or #ATTHack in their tweets at the event had a chance to win more swag. Judges started circulating around 11am and a few hours later the Top 20 teams competing for the grand prize hit the stage to present their apps. While we still have to wait to find out which team will win the grand prize, we did get to find out the teams who won the Challenge and Kicker prizes.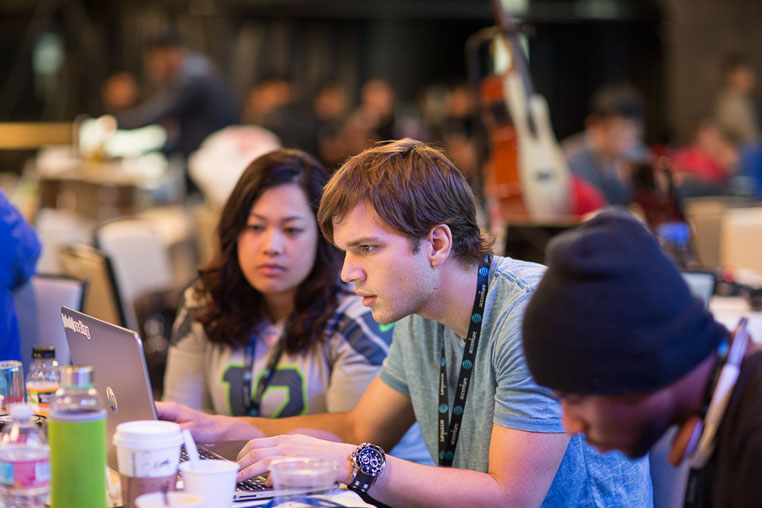 A final code check before the judges come by.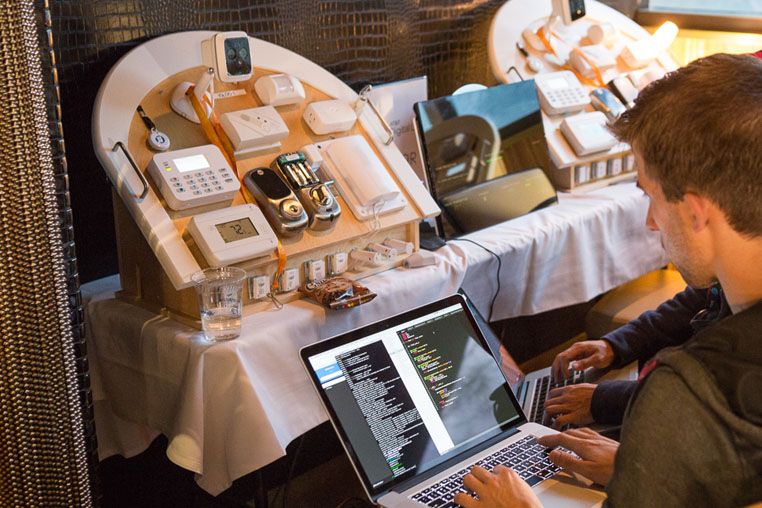 Working with the Digital Life boards.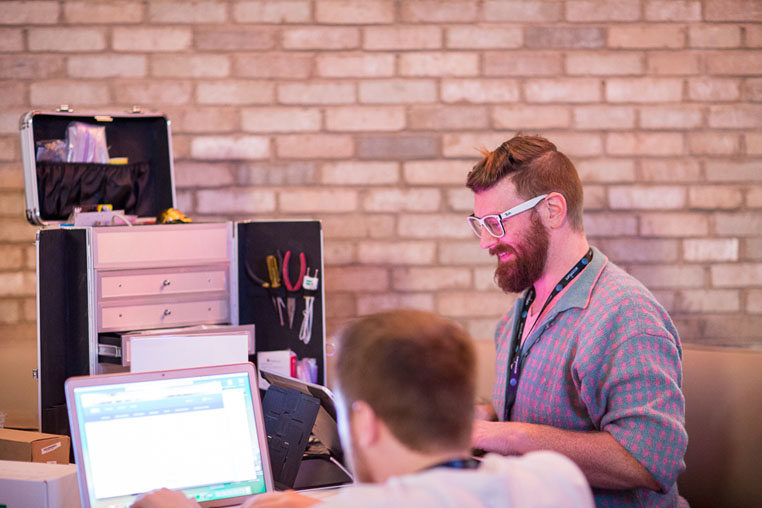 Yes, it's all coming together!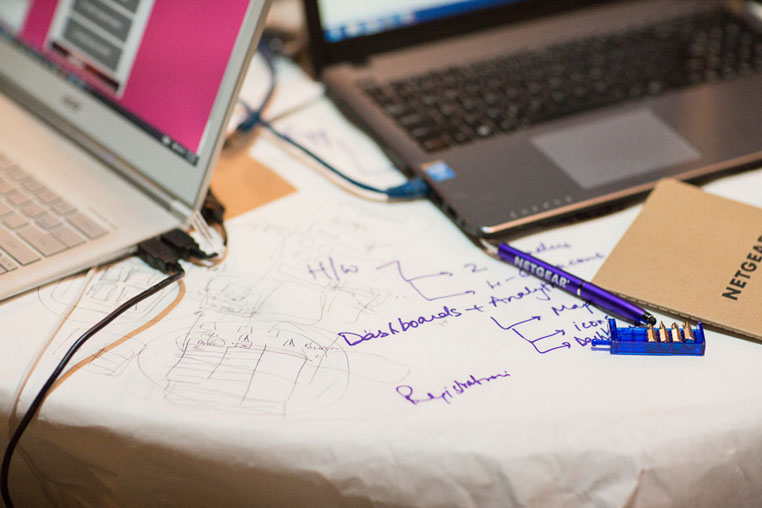 Wait, what was it I needed to do? Good thing I wrote it down.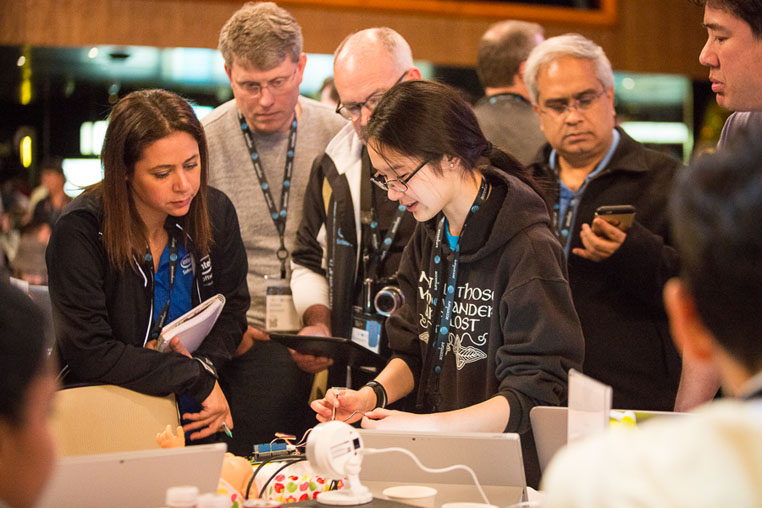 Judges make the rounds and evaluate what the developers created.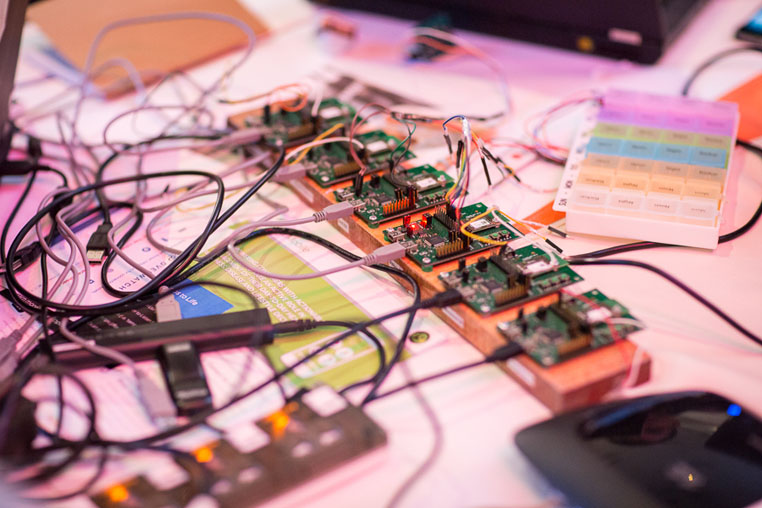 What do you think these do?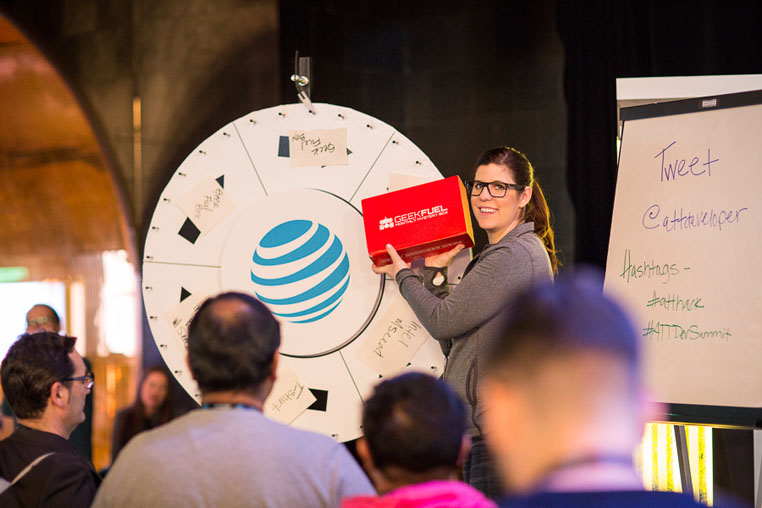 The Wheel of Awesomeness made another appearance…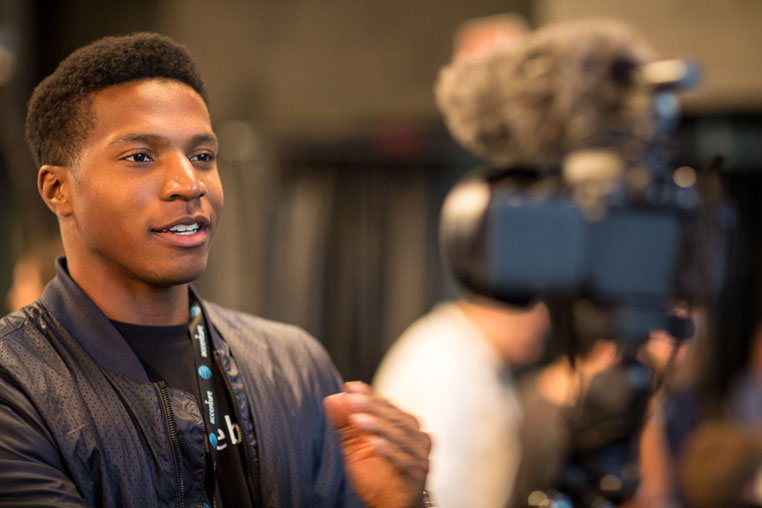 Ready for your close-up?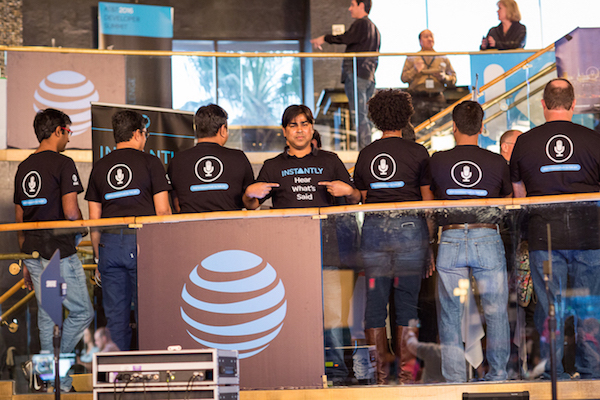 It's getting close to that time of the day…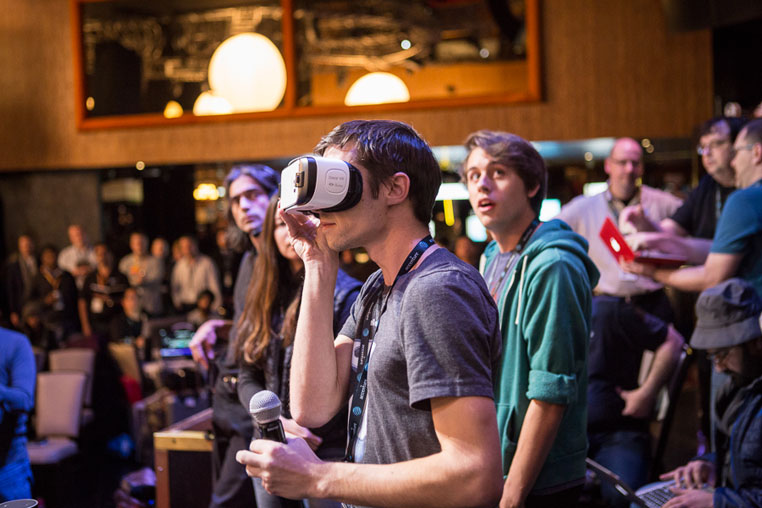 Not the ViewFinder you might have had as a kid.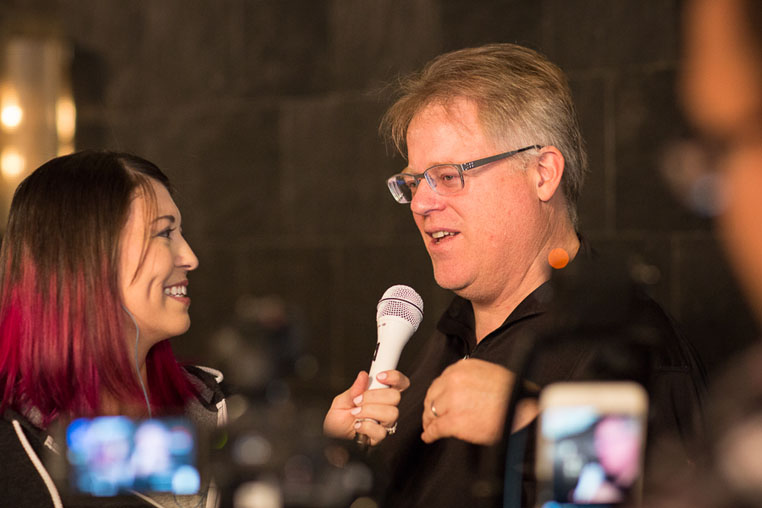 Robert Scoble made an appearance at the hackathon and stopped by to talk with Geeks Life.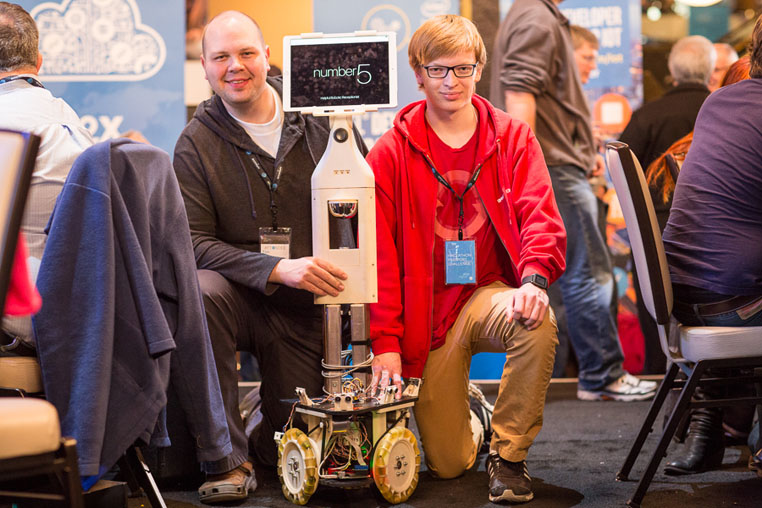 Of course, there's a robot! We love it!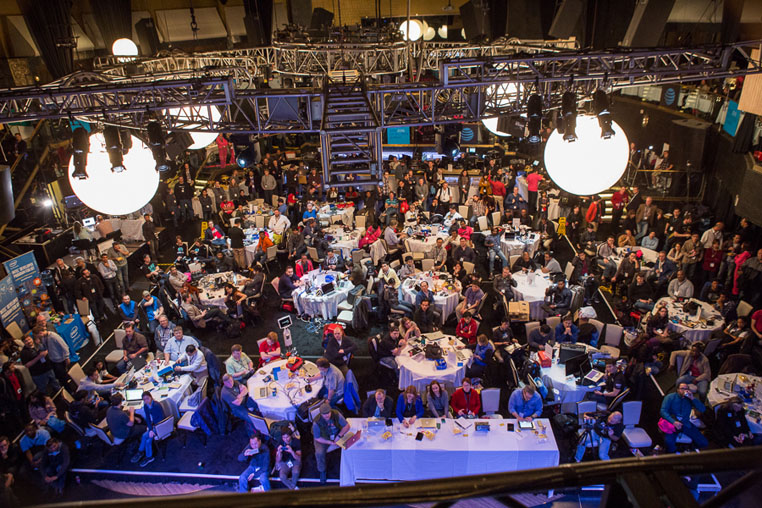 Can you find a spot to watch the presentations?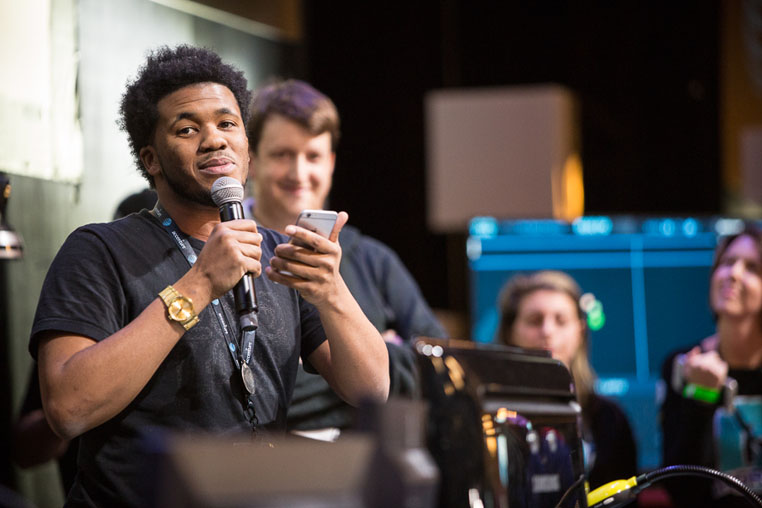 Team Bingeez presenting an app that pays you to watch TV.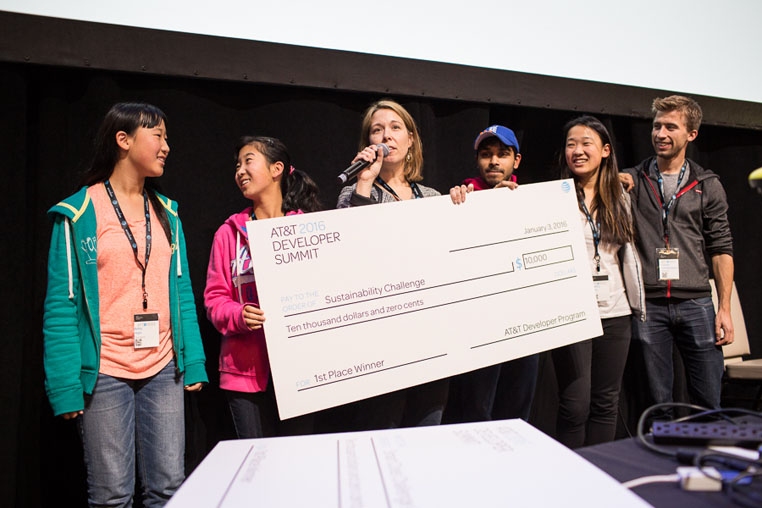 Time to announce the winners… First up, Team Mirror Mirror the winners of the Sustainability Challenge.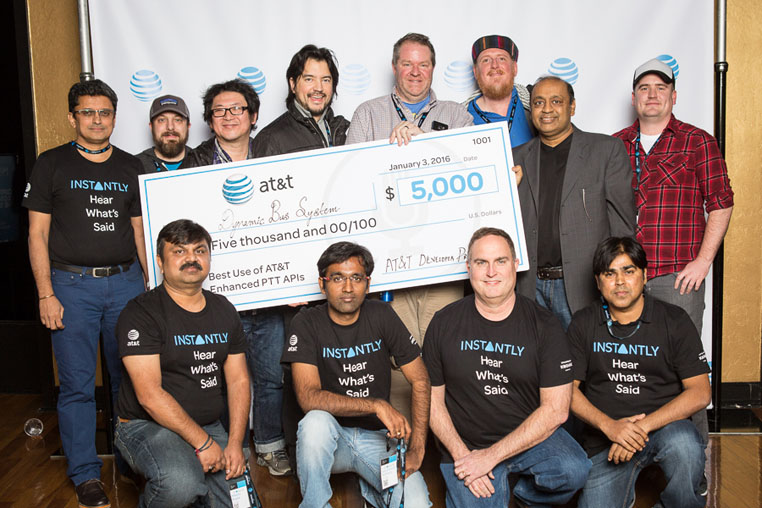 Who doesn't want to take a picture with a big check? The Dynamic Bus System app won the Best Use of AT&T's Enhanced PPT APIs.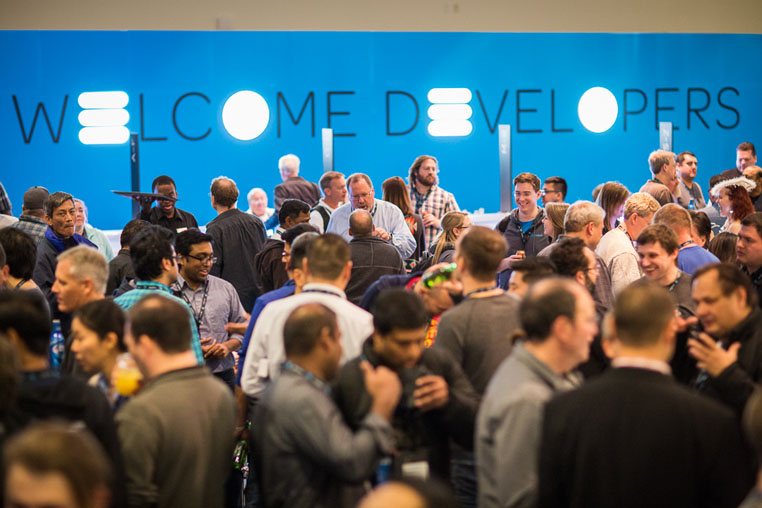 Time to celebrate at the Wrap Party!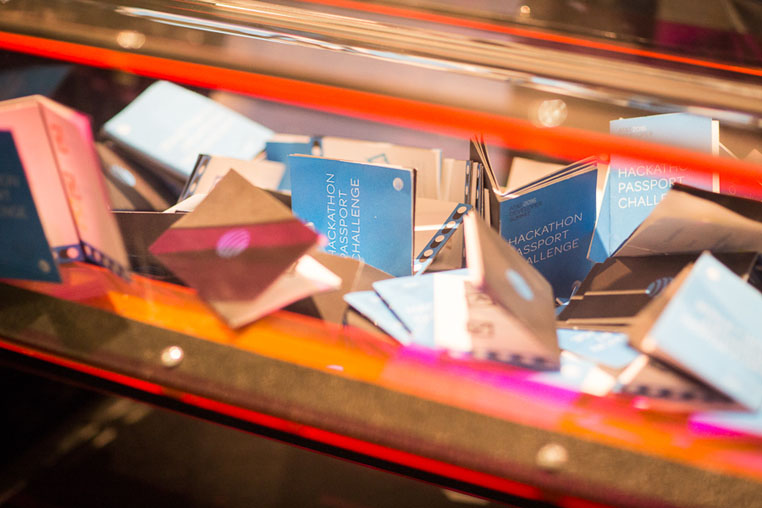 We also awarded more prizes for the Passport Challenge.
Unwinding, catching up, and learning about the apps they built.
Gang's all here!
The fun is just getting started. Who's ready for the conference?
Wait until you see the photos from day three and day four. If you missed it, be sure to check out the pictures from day one. Let us know your favorite picture of the event in the comments below. If you attended the event, we'd love to hear about some of the most memorable moments.
You can watch all the action from the event, we are broadcasting live at #ATTDevSummit on Periscope January 2nd – 5th. Just follow us on Periscope (@attdeveloper) to join the fun.
---
Share this post