Updated: Jan 03, 2016
Published: Jan 03, 2016
AT&T Summit Day 1 in pictures: Hackers, swag, and the wheel of awesomeness
Over 800 attendees checked-in to participate in the annual AT&T Developer Summit Hackathon held at the Palms Casino Resort in Las Vegas. Some people came from various spots around the globe, while others drove all night to arrive on time, and all brought with them a passion for building innovative apps. After an overview of some of the challenges that included the technologies available for developers to use, everyone got busy flushing out ideas and coding. Amidst all the fun and learning, of course there's a ton of swag. This year, we spun the color wheel of awesomeness every 90 minutes to find out which group could visit the Swag room next.
So it begins… opening remarks, team formation, swag, food, and fun!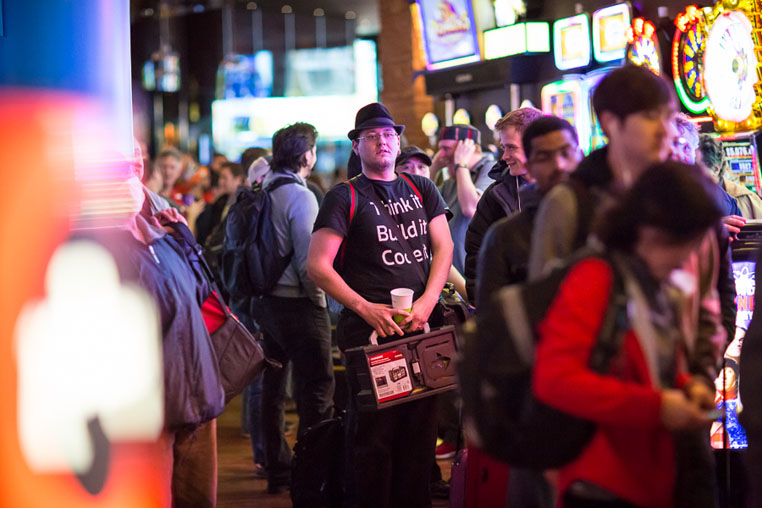 Coffee, check. Gear, check. Cool Hacker T-shirt, check!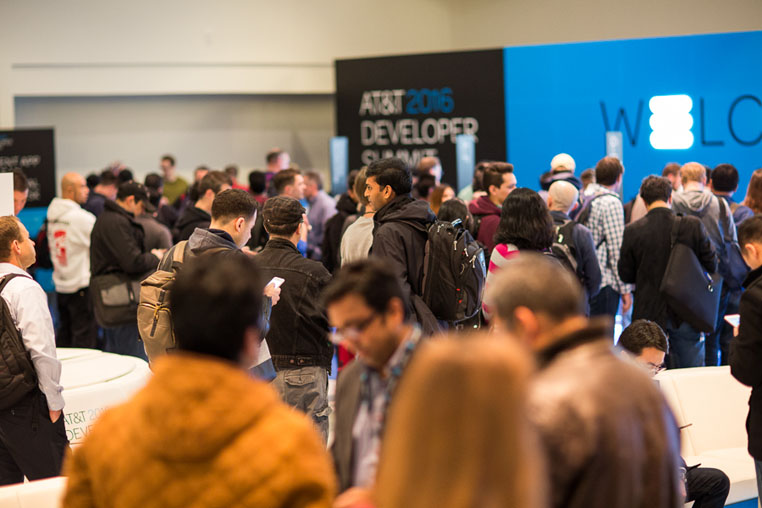 We sure know how to attract a crowd.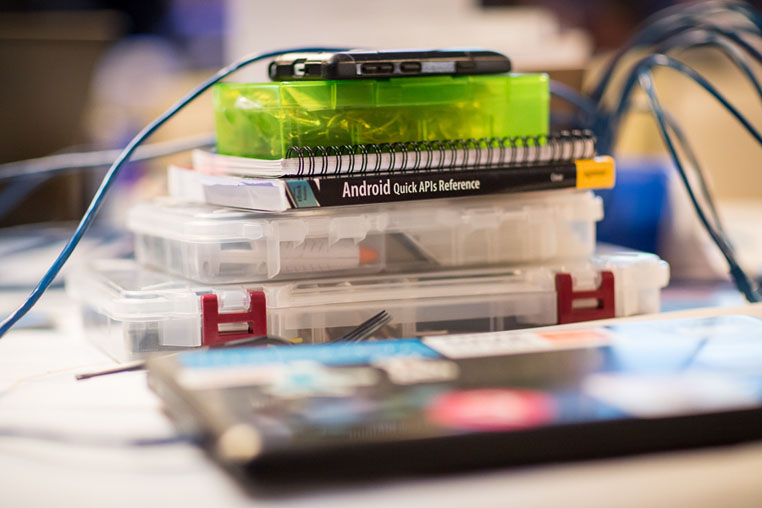 Just a few essentials to keep the momentum going.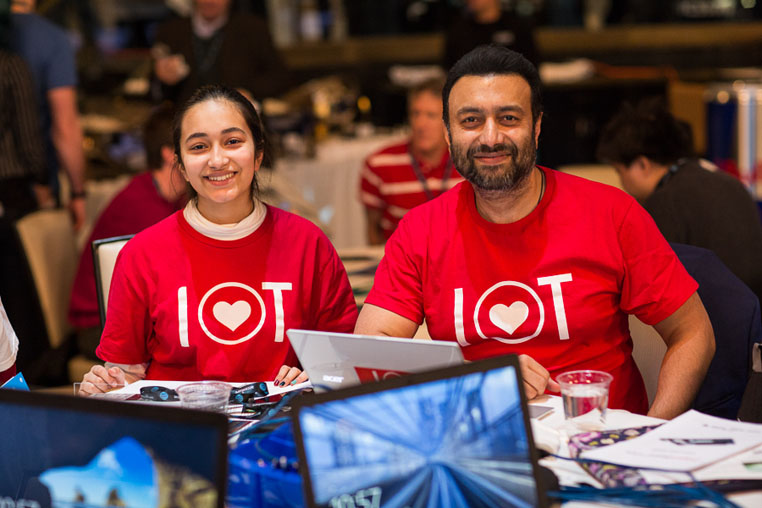 Team One feeling the love for the Internet of Things (IoT).
AT&T Developer Program's Ben Nelson getting things started!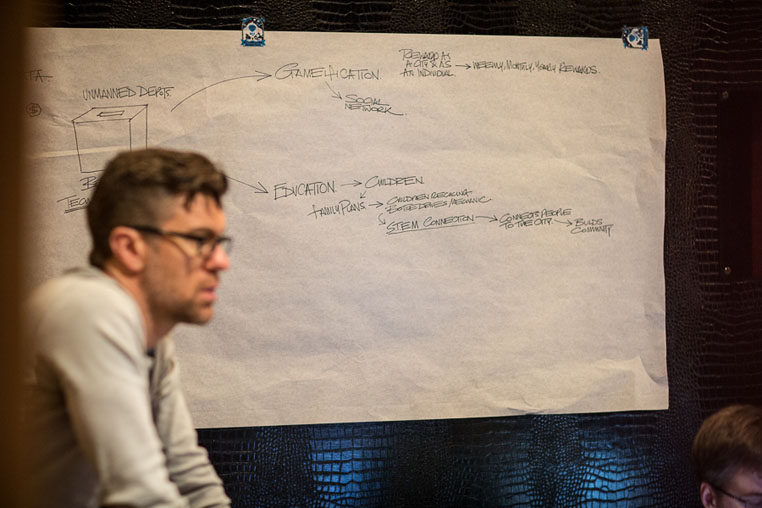 Whiteboarding a few good ideas… let's see where this takes them.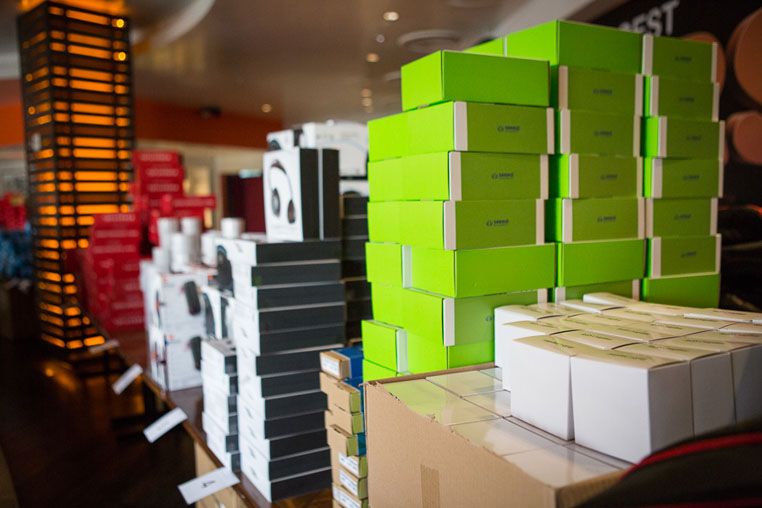 Stacks and stacks of swag to be had.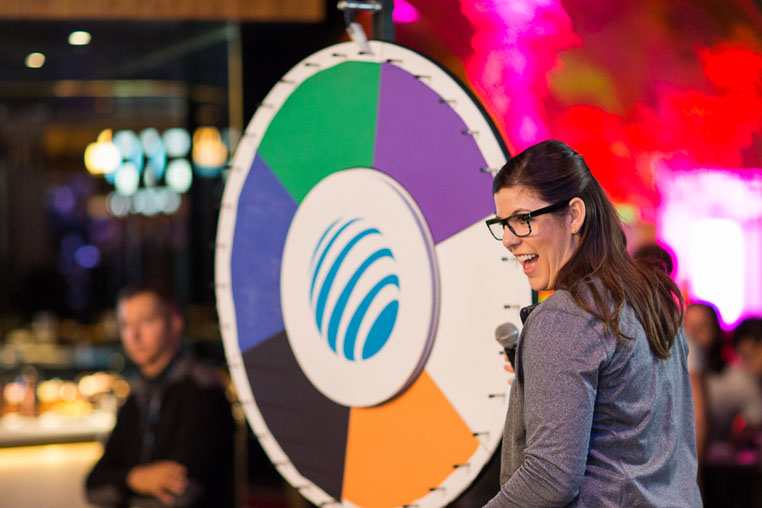 Spinning the wheel of awesomeness to find out which group will hit the swag room next.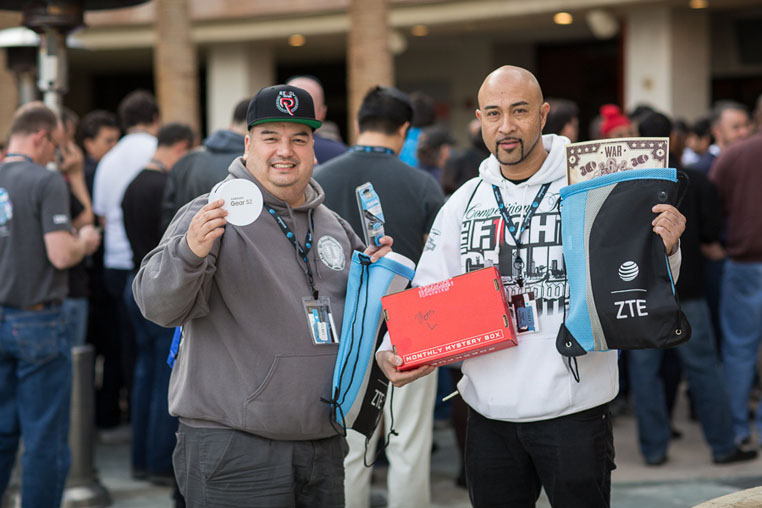 Swag score!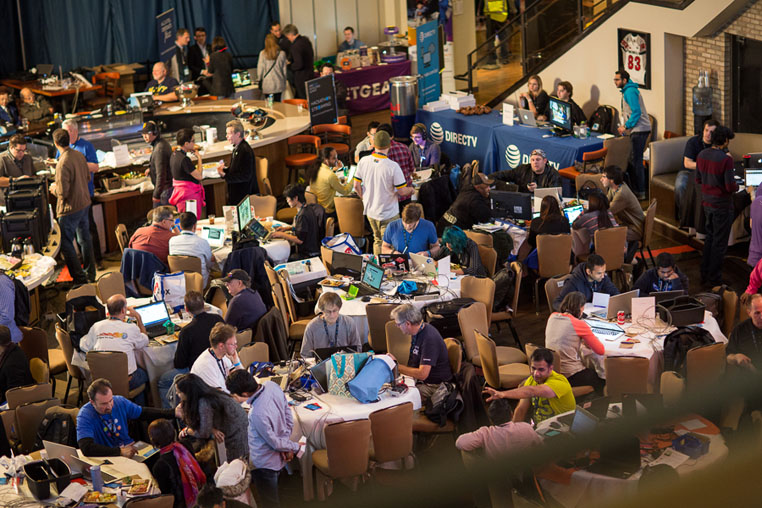 Developers setting up shop in the main room.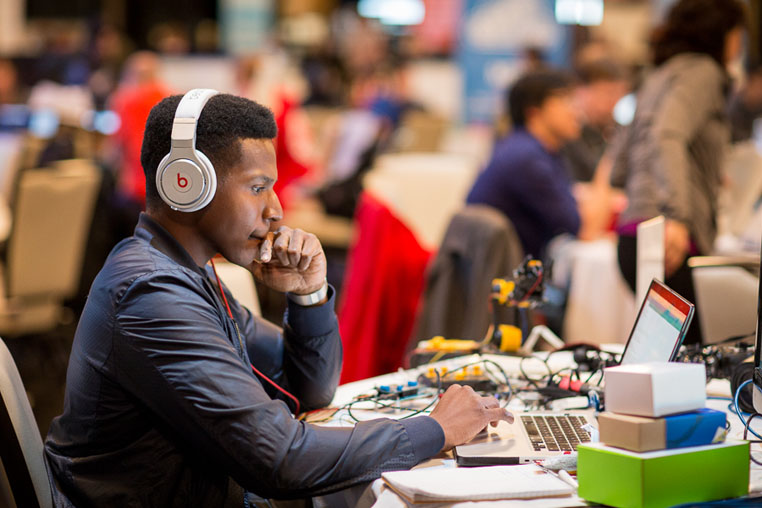 Clearly, in the zone…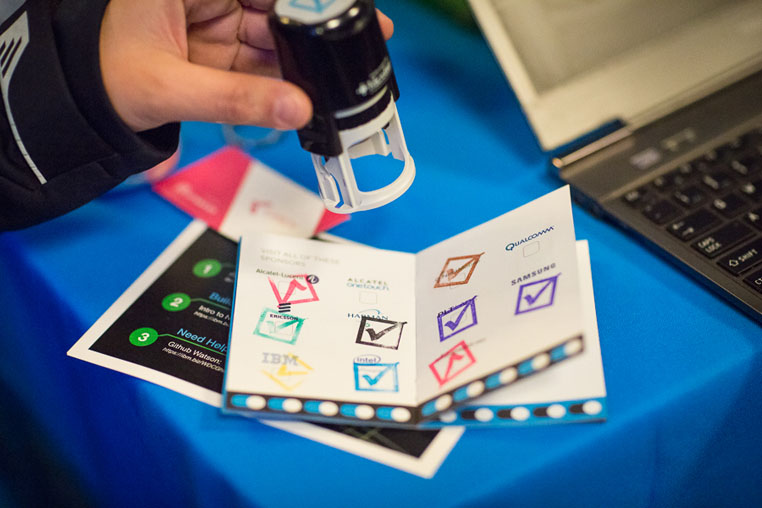 The Passport Challenge providing even more ways to win!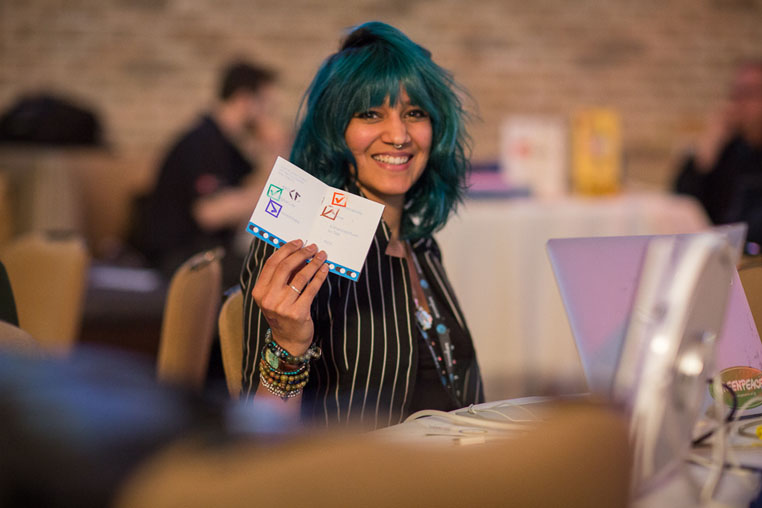 Developers flying through the Passport Challenge with style.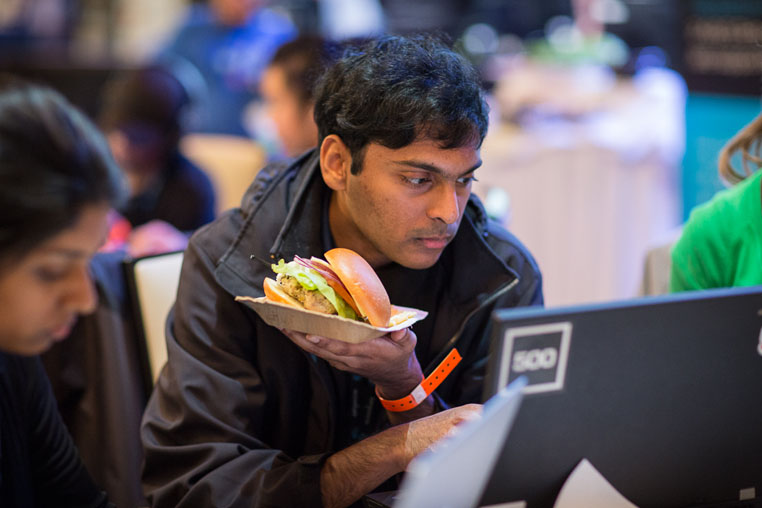 The hackathon version of a "work lunch."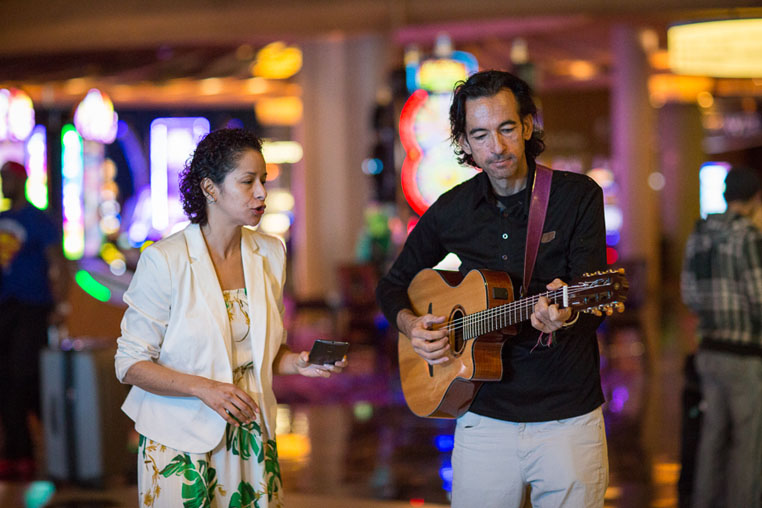 Developers taking to the floor to promote their music-centric app.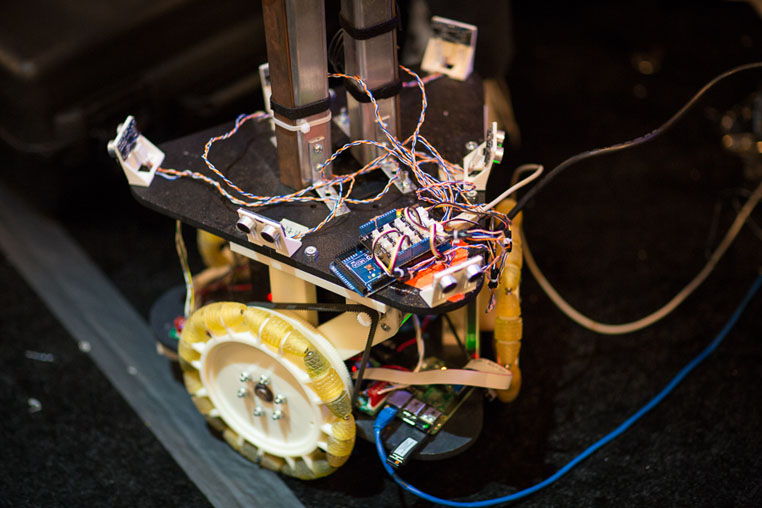 It wouldn't be an AT&T Developer Summit Hackathon without someone building something interesting from scratch.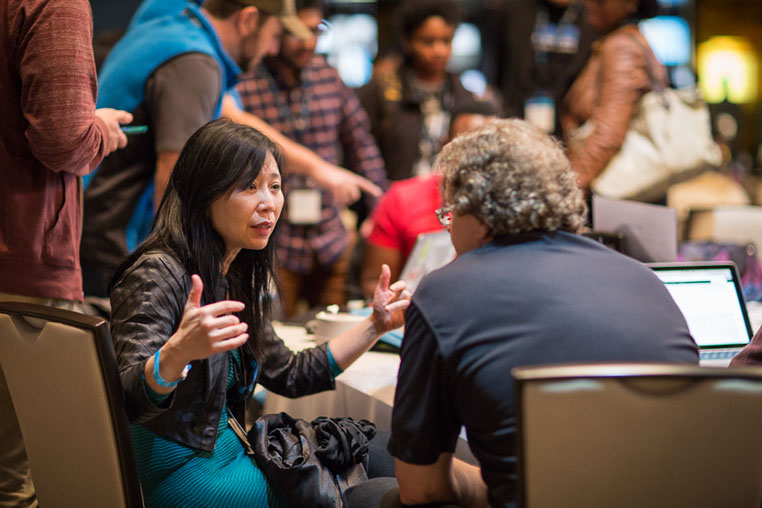 Big ideas!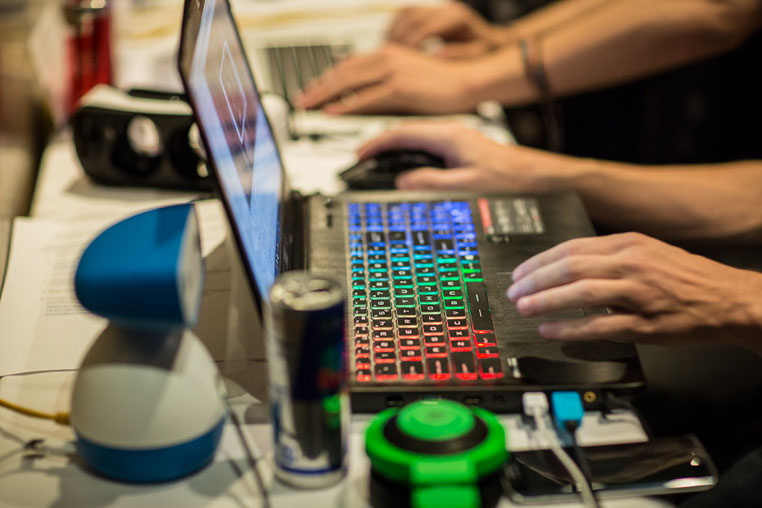 Developers have the funnest accessories!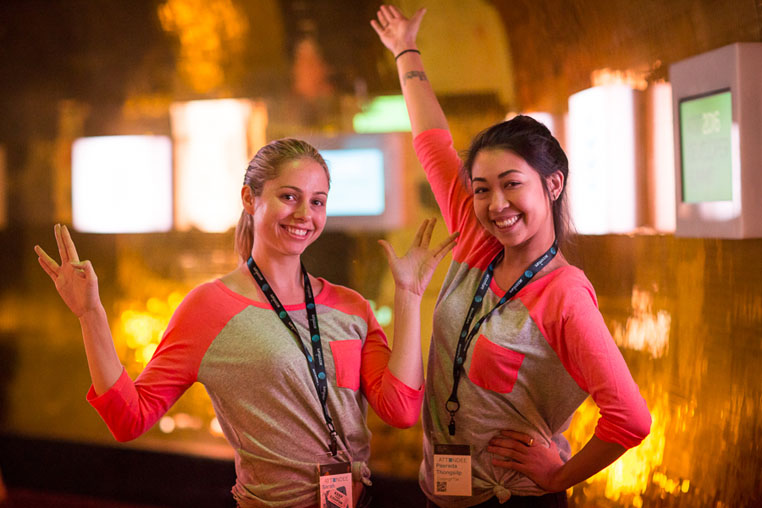 Who's ready for day two of the hackathon?
Wait until you see the photos from day two, day three, and day four. Let us know your favorite picture of the event in the comments below. If you attended the event, we'd love to hear about some of the most memorable moments.
You can watch all the action from the event, we are broadcasting live at #ATTDevSummit on Periscope January 2nd – 5th. Just follow us on Periscope (@attdeveloper) to join the fun.
---
Share this post