Updated: Aug 17, 2012
Published: Aug 17, 2012
AT&T Speech API at SpeechTEK 2012
SpeechTEK is the speech technology industry's premier showcase of new products and latest techniques for making businesses more responsive and efficient. Combined with CRM Evolution and Customer Service Experience, SpeechTEK attracted approximately 1,500 attendees. The theme of this year's conference was "Meet New Customer Demands with Speech," which reflected the changing nature of customer interactions. The conference is organized in tracks to Business Strategies, Voice Interaction Design, Customer Experience and Technology Advances.
We were excited to showcase our new Speech API, powered by AT&T WATSON. Whether it was at the AT&T booth, or discussed during one of several presentations and panel discussions led by AT&T, the Speech API and AT&T WATSON were well received. Several companies were eager to begin integrating and testing the Speech API, and we're equally excited to see the innovative ways that developers leverage the technology.
AT&T was also recognized by Speech Technology Magazine in the Speech Engine category of their annual speech industry awards! One of the quotes was of particular interest: "(Its) speech recognition…is as good or better than any commercial recognizer I've ever used," says Bill Scholz, president of AVIOS and NewSpeech, "and good response time is nearly instantaneous" with a good-quality Internet connection.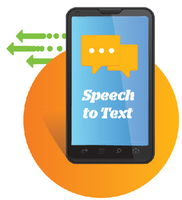 Here's a copy of my presentation entitled "Bring Speech to Your App with the AT&T Speech API." Additional speaker presentations are available here.
For those of you who would like to take the AT&T Speech API for a test drive, visit http://developer.att.com/speech and use promo code APISPH12 to gain free access to the API for the remainder of 2012.
-Dave Okamoto
---
Share this post