Updated: Aug 31, 2011
Published: Aug 31, 2011
AT&T Mobile App Hackathon – Chicago Recap
Hackathons. These events are always a fast paced learning experience and are a great opportunity to learn from others within the developer community. Here's a picture of
James Pearce
doing his thing after just flying in on the red eye from the West Coast: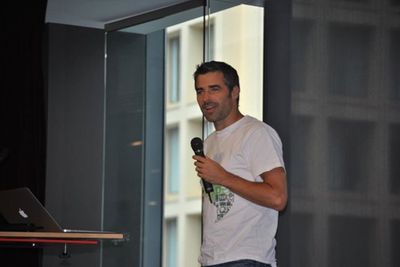 The event had a good mix of skill sets with newbies to the mobile app development world as well as two kids that we trying their hand at mobile app development. Turns out the kids had some significant development experience and it will be interesting to see if I can help give them some exposure for the game they wrote. In short, we were very pleased with the turn out as well as the level of curiosity and development that occurred. Here are some pictures from the hackathon: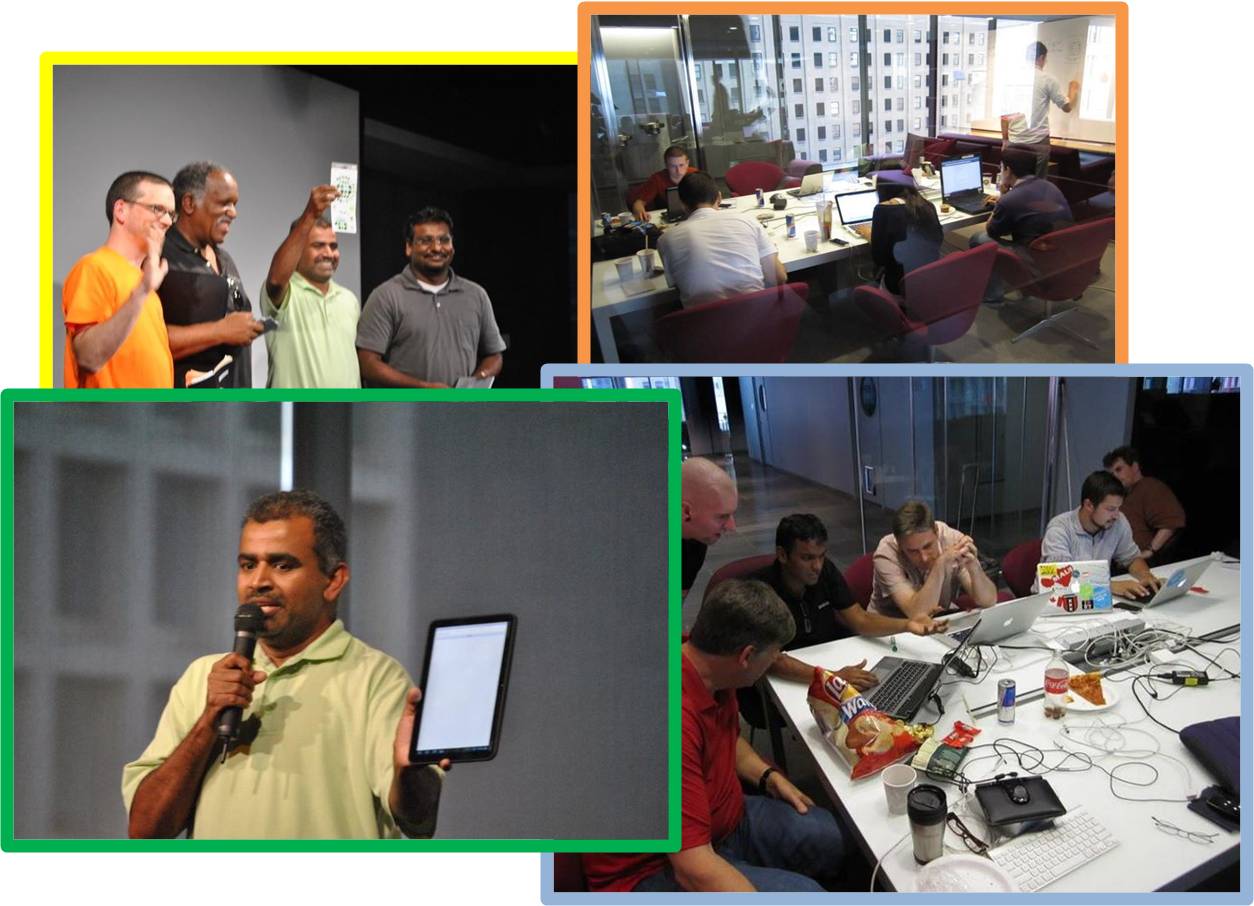 As for the specifics, we had a fantastic turn out of over 80 developers with 8 teams formed and 6 final app submissions:
Success for Youth – Location based scholarship info for students in their interested field
Blankr – Tell others what you have just done "I've just <blanked>" and geotag the location.
TestPrep – Help students prepare for standardized tests (e.g. sat, toefl, …)
Never Miss a Package – Helps you be there for important packages when you can't physically be there
Chicago Buffet – Allows users to discover the locations of the various food trucks in the Chicago area.
iStalk – This app is helping for user to find people in neighborhood where you have never been there. It will give you search result based on people's interests or activity what they want to do.
As for the prizes, here is a complete list of the winning teams:
1st Place – Never Miss a Package
2nd Place – Success for Youth
3rd Place – Chicago Buffet
Sencha Award Winner (@sencha) – TestPrep
AppMobi Award Winner (@appmobi) – Success For Youth
Microsoft Award Winner – Ravi Singh
Morningstar Award Winners (@morningstarinc) – Never Miss a Package, Success for Youth, Chicago Buffet
Finally, if you're interested in our upcoming hackathons, you can find a complete list with RSVP here: http://on.fb.me/atthackathoneventlist
---
Share this post