Updated: Feb 28, 2013
Published: Feb 28, 2013
AT&T Mobile App Hackathon BARCELONA – Recap!
The AT&T Developer Program conducted it's first hackathon in Barcelona this weekend with a set of thirty (30) #awesome developers that worked with AT&T's WebRTC APIs (https://js.att.io/). The challenge this time was to create applications that made innovative use of the APIs as well as larger urban sustainability issues and the city of the future. A special thanks goes out to Ericsson, the technical support staff (Geoff Hollingworth, Michael Fairchild, Dodi Axelson, Anders Kuntsel, Bard Rosell) and judges who donated their time in order to share their expertise and help make the event a great success.
Here are a couple of pictures from the hackathon. The first one is of our very own Abhi Ingle, VP of Ecosystem and Innovation, up on the Ericsson stage covering AT&T APIs and the four image is of Avicii!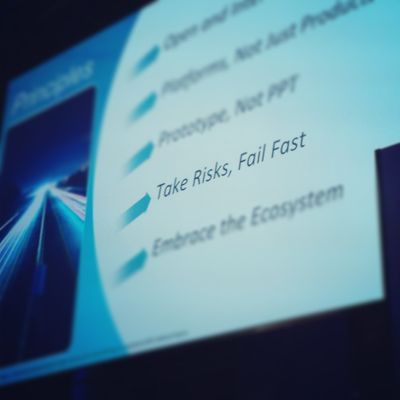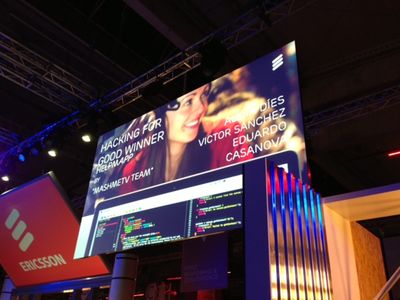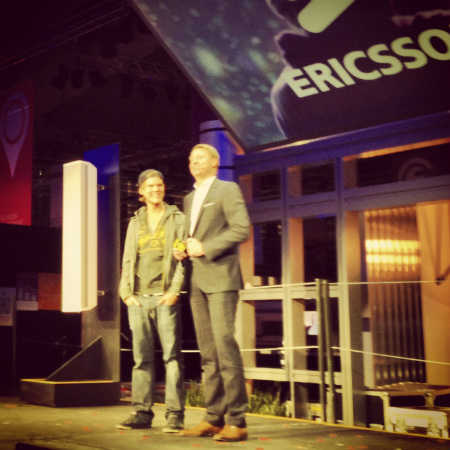 As an added perk on top of the cash prizes, the 1st place winners will be flown to Brazil to attend the 2013 New Cities Summit later this year. Additionally, the second place winners received an additional perk of a free consulting round with the local branch of Founders Institute headed up by Urs Rothmayr. The third place team received xx and turned around an excellent app as well. Their entry is called LeukoCity, a mobile and web application enabling the user to publish realtime audio/video content about disasters, emergencies, vandalism an other events to subscribers.
Team LeukoCity's pitch is as follows: "A city is a living organism. LeukoCitizens are those people who publish events with their mobiles and all those people that subscribe to them and can react on them, forming a civic network. An intellingent routing system allows each event to be routed to the appropriate subscribers. For example emergencies would always be routed to the Emergencies Services of the city or region. LeukoCity enables the "Civic Reporting" as a way to improve the City's health."
Here are links to pictures and video from the event:
There were some really well thought out and beautifully crafted applications created and one of the most impressive had to be Verddis, which was an educational game built on top of WebRTC that was designed to teach children sustainability in a fun and interactive way. Another really awesome application created at the event was HelpMapp, which was a social network designed to bring together those in need of help with those willing to give help.
A list of all the prizes can be found here(http://commhack.eventbrite.com/). As for a full list of winners, here they are:
1st Place App HelpMapp

2nd Place App Verddis

3rd Place App LeukoCity
For those of you curious as to what each app does, check out this youtube video: http://www.youtube.com/watch?v=WMp1T8x2Ddc
We are looking forward to 2014 Mobile World Congress and even bigger and more challenging hackathon!
---
Share this post