Updated: May 08, 2015
Published: May 08, 2015
AT&T IoT Starter Kit – Reducing Barriers for IoT Development
With a continued focus on reducing barriers for enterprises and developers who want to take advantage of the Industrial Internet of Things, we are offering the AT&T IoT Starter Kit to developers, free for a limited time. The kit, which provides developers with access to the AT&T Control Center platform powered by Jasper, includes three test SIMs and six months of free data service that can be used for device and solution testing.
The AT&T IoT Starter Kit is intended for both seasoned IoT developers as well as users who are just getting started with connecting their device or sensors to the Internet. Many connected things today gain connectivity via Bluetooth or WiFi, which can be limiting if there is no available Internet connection. The AT&T IoT Starter Kit was designed to remove those barriers.
What's Included in the AT&T IoT Starter Kit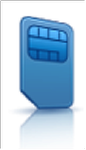 3 Test SIMs with AT&T Connectivity
10MB per SIM per month for 6 months
30 SMS messages per SIM per month
Service across the United States

Full Access to AT&T Control Center
Complete suite of developer tools
User logins for everyone on your team
Same environment for testing and deployment

Real-time Testing Tools
Test-as-you-build for fast, quality development
Visibility into device and network behavior
Diagnostics and troubleshooting help

Exceptional Developer Support
Developer guidelines
Access to m2m.com forum
Access to APIs
Order Your Free AT&T IoT Starter Kit
Through June 15, 2015, we're offering the AT&T IoT Starter Kit free* to AT&T Developer Program members. To order your IoT Starter Kit, visit the IoT Starter Kit ordering page and enter the promo code IOTDEVAPRIL. You should receive your kit promptly.
*Note: This offer is available to developers who reside in the United States. We will only ship to U.S. addresses.
Using AT&T Control Center and Configuring Your Device
AT&T Control Center gives you access to tools that enable you to setup your initial devices, as well as a broader suite of functionality including device management, logistics, inventory management, an automation engine, real-time diagnostics, and various reporting tools.
To get started:
Use the username and password that you established when you purchased your AT&T IoT Starter Kit and then login to the AT&T Control Center
In order to establish a successful data connection when you test your device with these SIMs, please be certain that you set your device "Access Point Name" (APN) to m2m.com.attz
Select the SIM you installed in your device from the provided list
Power on your device. Wait until it is fully active. It could take up to five minutes to establish your first connection. Do not power cycle the device during this time.
Click "Start Test"
For additional assistance, please see the Device Development Guidelines documentation (AT&T Control Center login required).
Other Tools and Services to Accelerate Your IoT Development
So you've ordered your free AT&T IoT Starter Kit and successfully connected your first device. Now what?
M2X Data Service
This is where AT&T's M2X Data Service comes into play. AT&T M2X Data Service is a cloud-based data store that lets enterprises collect, analyze, and share data that can be tracked over a period of time from connected devices. M2X's goal is to make it easier for developers, especially those targeting the enterprise market, to launch IoT apps. AT&T M2X offers technology services that enable you to rapidly release your product while gaining valuable insight into your business.
You can take M2X for a free test drive. Simply start by creating a free Developer Account. Developer Accounts come with full API access and let you create up to 10 Devices, plus access to support, and simple tools to test and launch your innovative product ideas.
Professional Accounts are available for developers who are ready to go to market – the plan consists of three device usage tiers based on actual transaction volume. M2X is built to scale with your business.
AT&T Flow Designer (beta)
In concert with the AT&T M2X Data Service, we announced the availability of AT&T Flow Designer (beta) at the recent 2015 AT&T Developer Summit. Flow Designer is a new cloud-based visual development tool aimed at accelerating the time required to build new IoT applications. Flow Designer provides pre-configured nodes that allow access to multiple data sources, device profiles, cloud services and communication methods. The integrations are already done for you, so developers only have to focus on wiring the building blocks together to create IoT applications.
Upcoming Events Focused on IoT Development
In addition to the tools and services, we regularly conduct hackathons and DevLab training events around the country that feature AT&T M2X, Flow Designer, and the AT&T IoT Starter Kit. Visit the events section of developer.att.com to view upcoming events in your market.
We'd love to hear more about your experience using the IoT Starter Kit, AT&T M2X Data Service, and AT&T Flow Designer. Feel free to share in the comments section below.
---
Share this post