Updated: Nov 22, 2013
Published: Nov 22, 2013
AT&T Developer Summit Giveaway
I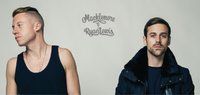 t's been quite a year for the Developer Program team, launching new APIs, planning and executing at least 24 hackathons, and all while giving you the news and tools to develop mobile applications. We hope you were able to join us at some of our hackathons and events however, if you weren't able to see us, now you can!
Become a member of the AT&T Developer Program (it's free) and receive a promo code to attend the 2014 AT&T Developer Summit for just $25 in Las Vegas in January, as well as be entered to win an AT&T smartphone. Just click here to enter.
Never heard of the Developer Summit? Join us as we host a two-day hackathon with a handful of sponsors and really cool hands on toys (like Arduinos). Not so much into coding? On Monday, January 6, listen to our executives (and a few guests) deliver the latest information and news on our program, tools, and services. After the keynote is over you can pick from up to 30 track sessions on topics like mobile trends, enterprise services, APIs, and executive panels. Hear from our sponsors in the expo hall and enjoy some lunch (on us). After all the track sessions are over hang out with us in two nightclubs with food and drinks.
Not convinced yet? At the end of every Developer Summit we close with a bang. This year we will be hosting Macklemore and Ryan Lewis at Rain. Come enjoy an exclusive show with Billboards Hot 100 hits like "Thrift Shop" and "Can't Hold Us."
Hope to see you there!
---
Share this post