Updated: Apr 04, 2014
Published: Apr 04, 2014
AT&T ARO 3.1 Adds Support for iOS and KitKat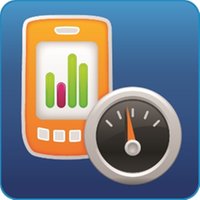 The wait is over. Release 3.1 of the AT&T Application Resource Optimizer (ARO) is now available for download and we now cover all major mobile platforms including direct support for Android, iOS and Windows 8.
For those not familiar with ARO, it's a free diagnostic tool to help you optimize your app and your website for mobile. You can find out more details at https://developer.att.com/application-resource-optimizer. Anyways, back to 3.1. This new release includes the following highlights:
– Updated to support Android 4.3 and 4.4. The on-device app ARO Data Collector is now compatible with Android Jelly Bean and Kit Kat. Most importantly, this release was validated on the reference device Android Nexus 7 with 4.4 loaded.
– Enhanced integration with IBM Rational Team Concert. The ability to export failed best practices as defects into IBM Rational Team Concert now allows users to selectively control which ones are exported as defects.
– Adds ability to file support tickets right in ARO. Ever run into a defect and you weren't sure how to file a defect with the ARO support team? Now you'll be able to do it right from the ARO Analyzer's Help menu.
– Adds direct Data Collector support for iOS. Previously, capturing an ARO trace on iOS involved setting up an ARO Android device as a Wi-Fi base or using a PCAP file from Wireshark, ngrep or tcpdump. In either case, the trace didn't include video or device peripheral states. With 3.1, we've simplified the set up for capturing traces on iOS and these traces are more complete. Simply connect your iPhone to a Mac with AT&T ARO Analyzer and XCode. That's it.

We're thrilled that iOS developers can now use our ARO to capture more complete traces with relative ease. ARO's unique ability to prescribe best practices to improve app performance can now help more mobile developers than ever.
For all the details on 3.1, check out the release notes or better yet, download your free copy today.
---
Share this post