Updated: Nov 21, 2016
Published: Nov 17, 2016
AT&T Application Resource Optimizer (ARO) at Android BBQ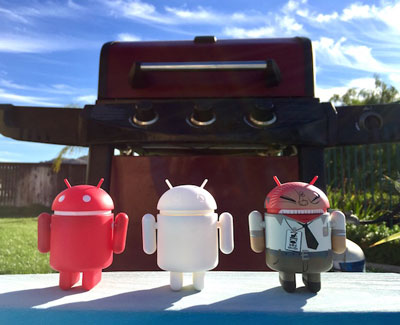 Guest post by Pete Rembiszewski, AT&T Principal Product Engineer – APIs
On October 21st & 22nd, the 2016 Big Android BBQ (BABBQ) was held in Hurst, Texas. The annual event is a way for developers and enthusiasts can come together to share information, make connections, and have some fun. Along with its partner Europe event, the BABBQ focused on everything Android. This year's event theme was 'connection,' which was evident throughout the event and at the talks.
The keynote Cradle to Career – Pathways to Success in Tech focused on current issues involving diversity in the industry. The talk focused on efforts within the tech industry in working with underrepresented communities. However, the big takeaway and consensus was that the tech industry is moving to a future where there just won't be enough skilled workers. This message resonates within AT&T, as well, with a major focus on diversity via the AT&T Employee Resource Groups (ERG). Along with outreach to communities, the growth of low cost, online training materials such as the Android Nano-degree as an alternative or a supplement to a traditional four-year degree was discussed.
AT&T's Pete Rembiszewski, Principal Product Engineer – APIs, attended the event and presented, Putting the Mobile in your Mobile App. His talk covered how to use a tool in the AT&T Application Resource Optimizer (ARO) suite called the Network Attenuator to simulate real-world situations. Today, most testers and developers are located where they have great Wi-Fi and wireless connectivity, but is that the real world? Take a look at the ARO 5.1 release to see the features that will help you simulate real world scenarios and see how your app will perform in 3G, 4G, LTE, on a real device simply using your high throughput Wi-Fi connection.
More Notable Android BBQ Talks
Hod Greely (@HodGreely) presented Covering your Bases – Mobile Data Architecture, which covered how an intelligent database and caching can be utilized to speed up mobile apps by making sure the right data is in the right place.
Chet Haase (@chethaase) presented What's New in Android. His talk focused on the latest and greatest released features for Android N.
You can see some of the talks from previous years on YouTube.
The conference ended with a VR vs. VR featuring the HTC Vive, and of course, the required BBQ. Unfortunately, this will mark the last Big Android BBQ event to be held. With sad hearts, the attendees said goodbye with the promise to stay 'connected.'
---
Share this post