Updated: Feb 14, 2013
Published: Feb 14, 2013
Apps World North America 2013 Conference Recap
Over 5,500 attendees within the mobile ecosystem converged upon San Francisco's Moscone Center for the Apps World North America 2013 conference February 7-8th.
The conference organizer, Sixdegrees, have put together a popular Apps World Series, with annual events taking place in North America and Europe. Apps World is dubbed by Sixdegrees as the "leading place for the apps industry to learn, network and collaborate on new and established projects worldwide, bringing together the entire mobile app ecosystem. A key event for developers, operators, marketers, manufacturers, agencies, tech providers and app stores to connect and build partnerships for multi-platform app projects."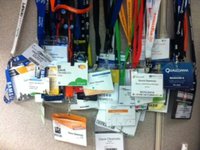 I can definitely attest to the statement, "bringing together the entire mobile app ecosystem" – as I had about a dozen colleagues within the mobile ecosystem make remarks to me that they felt this event was like a reunion – which was a strong positive affirmation IMO.
Now I've attended a few mobile conferences over the years (I've got just a few lanyards to prove it…) – I have to give props to the conference organizers, Sixdegrees, for putting on a stellar event.
Apps World was set up in a very open, engaging fashion for attendees. There were multiple sections of Moscone Center West that attendees could take in throughout the conference, including:
Developer Zone
Droid World
Technical Briefing
Enterprise Zone
Gaming Apps
Mobile Marketing & Advertising
Mobile Payments & NFC
They had open stages for each zone where attendees could easily jump in at any time to listen in and participate, or simply eavesdrop on the session to determine if the session was of interest to them. Having been to numerous other conferences, I thought that this approach was a smart move, one that many attendees I spoke with enjoyed. What was also nice is that a majority of the conference was free to attend, which obviously helped the attendance figures.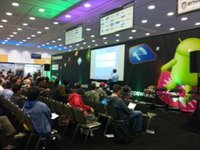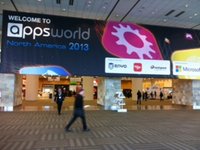 HackFest.TV
Hackathon aficionados also had the option of participating in HackFest.TV, a two-day Hackathon focused on creating multi-screen TV concepts. Approximately 100 devs gathered in a backroom to battle for $3K in prizes. Their mission: to come up with a mobile app that will help usher in the era of the second screen. Check out #TVHackfest for more details.
AT&T @ Apps World
The AT&T Developer Program had a presence at Apps World by participating in the AQuA booth. App Quality Alliance (AQuA) is an independent worldwide mobile industry body comprising device manufacturers, carriers and others within the mobile application ecosystem. The members are AT&T, LG, Motorola, Nokia, Oracle, Orange, Samsung, and Sony Mobile.
At the conference, AQuA announced that it has created a Quality Badge for developers to use in association with apps that have met a certain quality level. Check out the press release here for more details. In addition, AQuA released a new set of Best Practice Guidelines and an interactive online version of its Testing Criteria. More details can be found here. AQuA has also integrated AT&T's ARO (Application Resource Optimizer) tool as part of the testing criteria.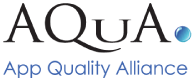 Apps World Europe
The 2nd leg of Apps World takes place in the fall – Apps World Europe, Oct.22nd and 23rd in London (http://www.apps-world.net/europe/). Definitely worth checking out if you have the opportunity.
The conference organizers should have various decks/presentations published to their site later this week. Check out http://www.apps-world.net/northamerica/ for more details. Hope to see you next year!
---
Share this post