Updated: Aug 11, 2010
Published: Aug 11, 2010
Apps for the BlackBerry 9800 Torch
BlackBerry 9800 Torch will be released on August 12th. Do you wonder which apps will be available for the Torch? Take a look of the following list.
My favorite apps are Web Video Search, Social Feeds and YP Mobile. They make my life easier!
Come to our store to check the phone and apps!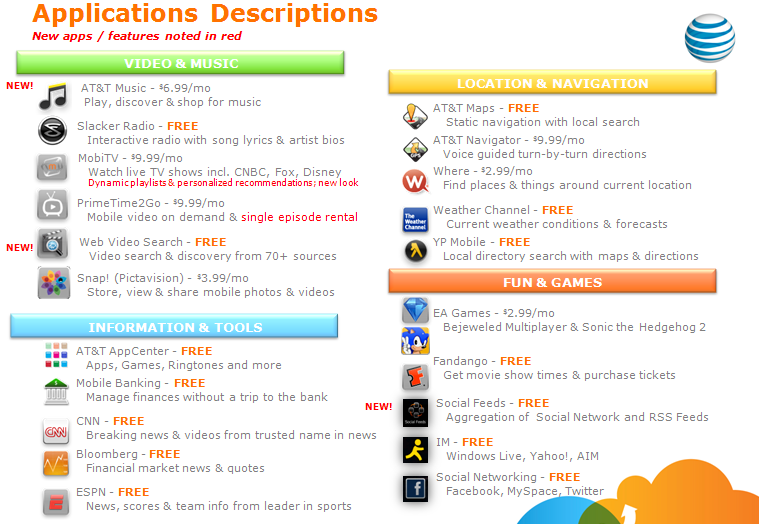 ---
Share this post