Updated: Mar 17, 2014
Published: Mar 17, 2014
App Madness Giveaway
Update March 31, 2014: Please join us in congratulating our final winner: Richard Fattic!

Third round winners winners were Dale White, Larry Smith, Jerome Carty, Lizzy Williams and Will Lopez. Our second round winners were Leon Champagnie,
Shirwa Mohamed,
Elden Williams,
Kim Johnson, and
Sean Stewart. They join
first round winners Troy Taylor, Nick Prebezac, Feng Tien, and Henry Tappen on winning new devices in our App Madness giveaway. Scroll down to learn more about their apps.
We love our developer community and all the great apps you create. While we celebrate the official launch of our Google+ page this month, we want to help you get more exposure for those apps. So in the spirit of March Madness and to kick things off for our new Google+ page, let's have some APP MADNESS! We'll be giving away devices (every weekday) of the tournament, March 18 to April 7.
How to Enter the App Madness Giveaway:
1. Follow AT&T Developer on Google+ by adding us to one of your circles.
2. Share a post about the app you created or want to build on Google+ and include +AT&T Developer Program and #appmadness on it. Here's an example:
Hey +AT&T Developer Program I created an app that lets people unlock their car with their phone using a voice command. So, when your hands are full your car unlocks without using your hands. It only works on iPhones right now, but I hope to have time to build one for Android. And yes, I used your speech API. #appmadness

3. Make sure you share the app publicly on Google+. When you share it with us, we want everyone to see it and to help get your app more exposure we'll share it on our Google+ page. For those not as familiar with Google+, sharing it publicly means the "Public" circle is showing in your To: field.
If your app is in one of the mobile stores (Android, iOS, BlackBerry, Windows, etc.) feel free to include a link to it. People who read about it on Google+ might want to check it out.
That's it. And keep in mind, you can post about a different app daily during the giveaway period for more chances to win. Then, if you are chosen as our lucky winner for a given day, we'll also list your app in this blog post (see Winners Circle below) so our community members can read all about it.
Here are the devices we're giving away. Check out our Google+ page to find out when we're giving away the different devices.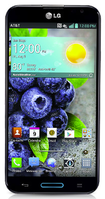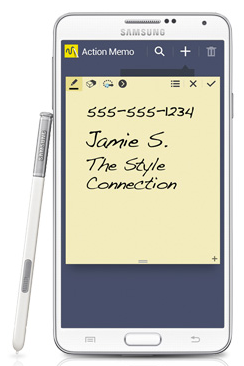 Update: Winners Circle
Here are the apps our winners mentioned on Google+:
Dale White submitted three apps– His first app idea was to help people take care of their pets better. It would help track medical history, alert you when a checkup is needed, and be a source of emergency info if a pet gets into trouble.

His second app would lock him out of his phone except for emergency calls for a set period of time. He feels he has become addicted to always checking his phone. He plans on weaning himself off his phone addiction slowly by starting small like an hour or two and then increasing to 24 hours.

The third app was a great April Fools idea that every parent wants to be real. Dale wants to create an app that would let parents know if kids were fibbing and to what degree–small white lie or big huge lie.
Larry Smith submitted two apps – He wants to create an app for the Red Cross that lets you schedule a blood donation or locate the nearest blood drive.

Larry also would love to create an app that lets people share their favorite campsites with photos, GPS location and camping amenities.
Jerome Carty submitted two apps – is working on an app that uses a Bluetooth ODB II adapter and his phone's GPS to keep track of his gas mileage and car's health over specific routes.

Jerome would also like to create an app that measures the force behind your punch using the phone's accelerometer.
Lizzy Williams submitted two apps – She wants to create an app that collects her daily weight from her scale, but only shows her a weekly average. She plans to use the AT&T mHealth API to help create this app.
She would also like to make an app for art museums where people can walk through the museum and mark off their favorite pieces. Then, users can share the list with their friends. The museum can also collect this information and share it so people with limited time could see the highlights chosen by the people.
Will Lopez – Will is planning to make an app that allows teachers to push their class assignments to their students. He plans to use the speech and location APIs and integrate it to Google Drive.
Sean Stewart submitted three apps – Sean would like to make an app that downloads podcasts daily, learns his favorites and then places them in a ranked playlist.
The second app Sean wants to create would be designed to improve verbal presentation skills. The app would record a practice version of the presentation and it would alert the user of repeated words and provide alerts when words like "ums" and "like" were mentioned.
Sean's final post was an update on a matching card game, his first mobile game, that was the final assignment in his Android class. He hopes to get the game listed in the Play store and move onto creating complex multi-player games.
Kim Johnson submitted two apps – Kim and her sister are working on an app that helps child care providers keep in contact with parents. It provides daily reports so parents are always in-touch with what is going on with their kids.
The second app Kim would be interested in seeing is an app for the tablet, which allows you to design your garden. The app would provide statistics on water usage based on the plants selected in the plan.
Elden Williams submitted three posts – As someone who just starting Android this year, Elden is working on a simple app that lets roommates split household bills easily. The second post was an update on the roommate bill splitting app.
With a love of fitbit in mind, the next app Elden wants to create would use the ATT mHealth API to help support better health and fitness.
Shirwa Mohamed – Currently working on an Android app that delivers daily news in a quick and beautiful manner.
Leon Champagnie – He has been working on a To Do List app wirth real time collaboration so users can work on tasks together. Check it out at the BlackBerry store.
Troy Taylor submitted two apps – Working at Woodchuck Apps, Troy deveped a US Constitution app with English, French and Spanish text. An upcoming update of the app will include a dozen additional languages available for IAP. Check out the Our Constitution app in the iTunes store.
Troy's second app is a simple matching game he is creating for his thrre year old daughter that he started working on last week.
Nick Prebezac – He has been developing an app that modifies the functions of smart banners on iOS devices.
Feng Tien – Similar to Tinder, Feng is developing a location-based dog playdate app.
Henry Tappen submitted three apps – Love the photos taken with your smartphone? Wouldn't it be great to have easy access to the story behind the picture? That's the idea behind the app Henry made called Journal Ways. This app can be used to jot down some memories about the picture and then include those entries in a designer photo book.
The second entry was Henry's idea for an app that would help him stop eating snacks. The idea: When he has a snack, he presses a "cookie" button on the app. The app would then email him before he eats a "cookie" and this should help curb snacking.
Henry's final Google+ share was for an app sharing FitBit data with SharePoint so employees could use it to sponsor group fitness events.
Check back next Monday for the winners chosen this week! Be sure to check our Google+ page daily to find out which devices we're giving away.
Join the fun!

Photo Credit: Basketball Guy

---
Share this post