Updated: Nov 11, 2010
Published: Nov 11, 2010
Android App of the week: Alchemy
Fun addicting game where combining elements (earth water fire and air) to create new things. Create life, technology etc from a few simple elements. For example: swamps are a hotbed of new organisms. Swamp +algae = moss. Moss+swamp = fern, and so on.
Some of the combinations are a lot of fun:
Get to the mushroom – add life and you create a 1-UP mushroom (think Super Mario Brothers) Add Man to the 1UP, and you get Mario. Add Mario and a dinosaur and you get Yoshi.
But enough spoilers, this is a fun addicting game.. I found about 120 of the 300 (now 330) combos before looking up hints.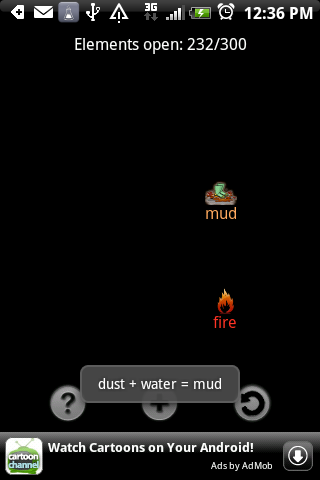 Example of combining dust +water to make mud.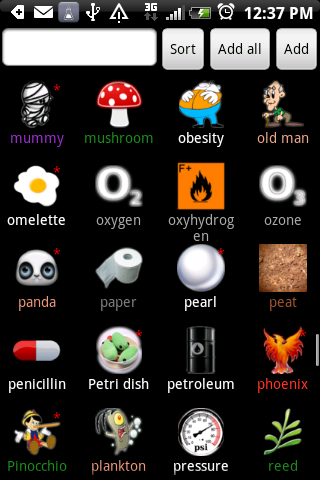 list of items found. You can re-add them to the main screen to try new combinations. There are so many – my only complaint is that my phone screen does not have enough real estate to hold more icons.
---
Share this post