Updated: Nov 22, 2013
Published: Nov 22, 2013
An IDE for Every Color of the Rainbow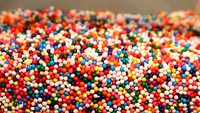 You can certainly gain "street cred" by building your latest app in emacs or vim but many will argue that's just crazy talk given today's offerings. An Integrated Development Environment (IDE) can help you save time and increase your productivity, but how do you pick one? Here are some of the options available for developers in all corners of the trade.
Editors
For some, all they need is a text editor; if that is your case then the world is your oyster. But for the rest of us, at least, syntax highlighting is needed in order to keep our sanity.
Notepad++ has been very popular for many years allowing for plugins and custom syntax highlighting. One key feature I come back to in Notepad++ is its RegEx search and replace.
I can't write this and forget Sublime Text; its batch editing and multiple selections editing "just works." It also supports higher DPI now so you don't have to get laser eye surgery in the future. My favorite feature is the document preview on the right pane, where this puppy helps me find my way when working with humongous documents.
As if we needed an additional excuse to get another screen at our desk, Coda takes the multi-screen concept to new heights. It allows for what's called "AirPreview," if you have DietCoda in your iPad you can preview your code while you work in Coda. Retina ready and with code versioning support it truly is a great tool (only available for OSX).
Some additional editors include Kineticwing with their LESS and SASS support and Brackets for their uber cool live browser editing.
On the Cloud
Yes, while you can make your own browser editor like the guys at Scripted did, I'd rather leave the heavy lifting to others. Running with that same concept, we see a trend of online browser-based editors arise.
No need for "fiddler on the roof" intros/segues, JSFiddle has made a name for itself and has a large following, too. It supports many of the popular JavaScript frameworks like jQuery and Knockout making it very flexible. It is a definitive favorite when doing live demos of client side coding concepts as you can instantly show the effect of the presented code.
Moving to more flexible options: CodeEnvy with its Android and AngularJS support has made a nice home in the hearts of many.
Being able to Run and Deploy Node.js, Python, Ruby, PHP; providing language intelligence for CSS, CoffeeScript, PHP, Python, JSON and Lua in addition to syntax highlighting for more than 100 other languages Cloud9 IDE takes the cake for cloud based IDEs. With the power to deploy to many of the famous cloud platforms, Cloud9 can get you up and literally running in a very short amount of time.
The Workhorses
For those who need a full-featured IDE with the ability to debug, run, and deploy, the options have not changed that much over the years.
Eclipse and the Android SDK is still the best platform for Native Android development. The same goes for XCode and Native iOS apps. Specifically for mobile Titanium and Sencha Architect provide full featured IDEs with the tools to build applications and deploy them to each marketplace. Xamarin is also growing in popularity allowing for some code reuse across platforms. While PhoneGap does not have a specific IDE, it can be used in many of them across platforms.
What's your tool of the trade?
Let us know in the comments what editor, tool or IDE makes your day a little brighter and easier when coding.
---
Share this post