Updated: Sep 28, 2012
Published: Sep 28, 2012
A DevLab Thank You to our Attendees!
The Computer History Museum in Mountain View is a great venue for an event and to catch the backstory behind many technology innovations over the past decades, and see how ideas evolved over time. Here is our DevLab signage at the entrance to the museum with the event happening upstairs.
Our morning was spent walking through the Speech API. Remember all the samples and slick node.js based demo site are at https://github.com/attdevsupport.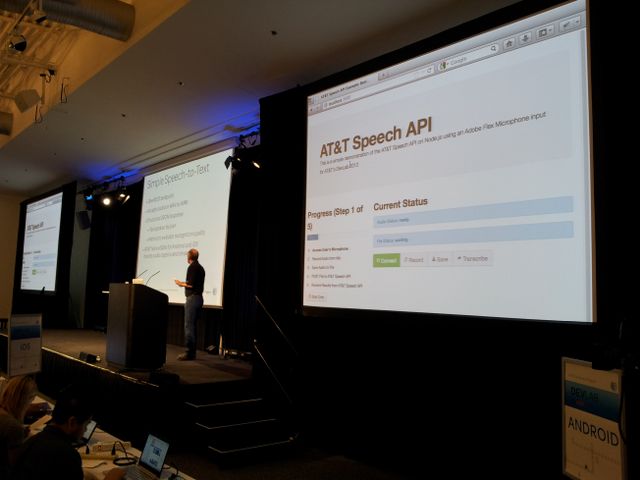 Our lounge area was home to a number of Devlab sponsors including PubNub, Tropo, Orbotics, Sencha, Verbbal, and of course AT&T and the AT&T Foundry.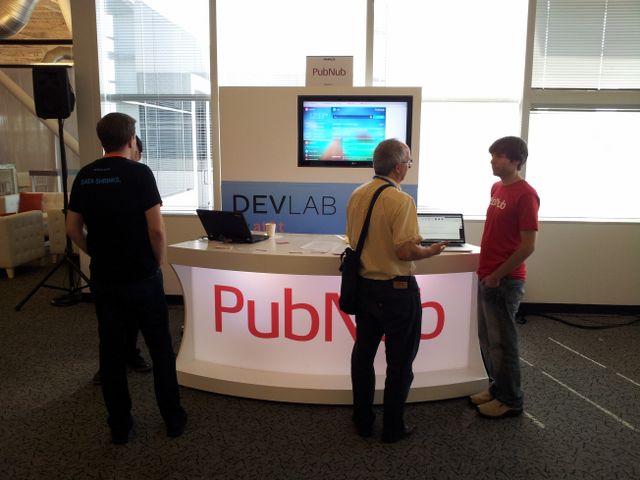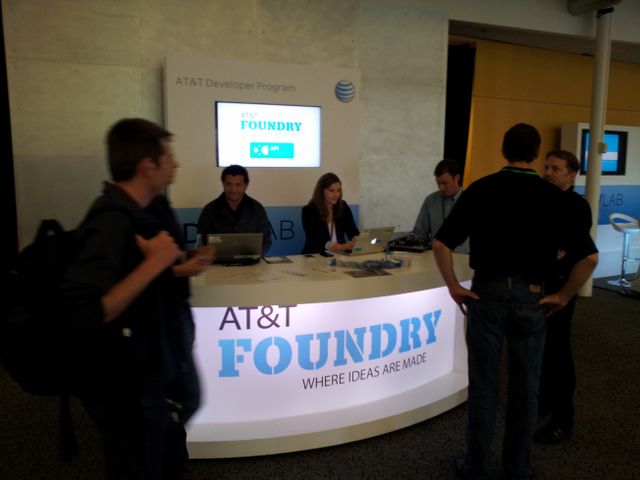 Food trucks made for a tasty lunch under the California sun and +1 for Senor Sisig my favorite!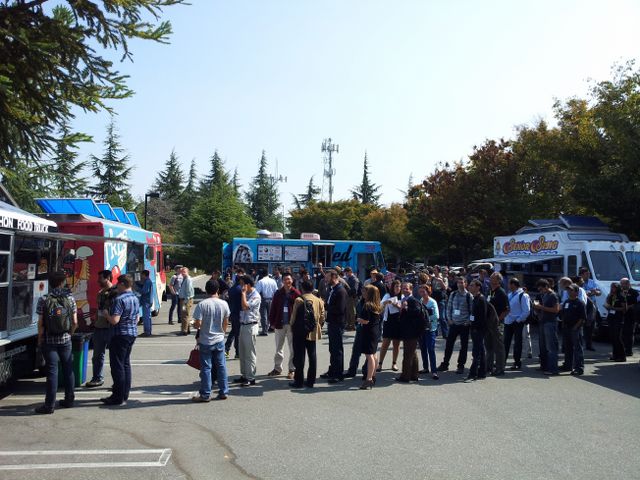 A brownbag lunch from David Weekly of SuperHappyDevHouse, followed by an overview of the AT&T Developer Program and AT&T Foundry.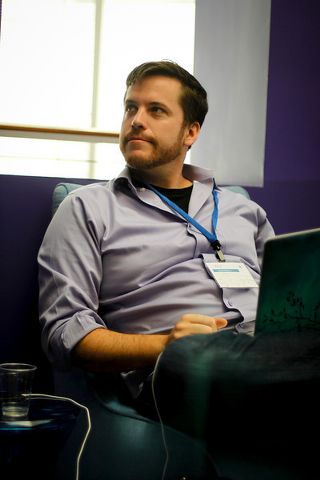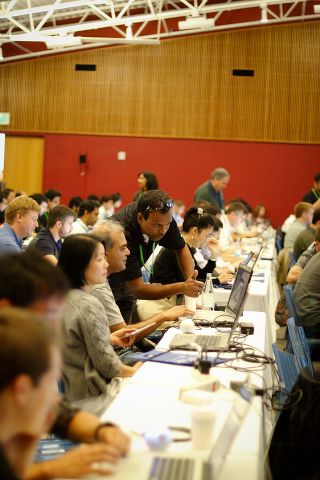 That's all of you making it to my Twitter feed 🙂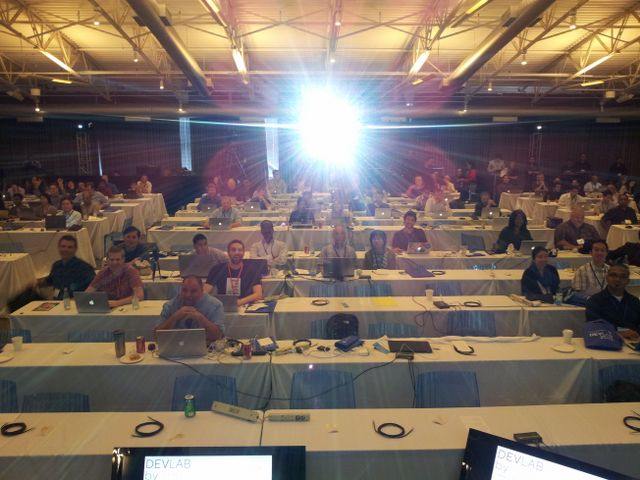 Guy Rosen, CEO of Onavo letting us know why data matters to your customers.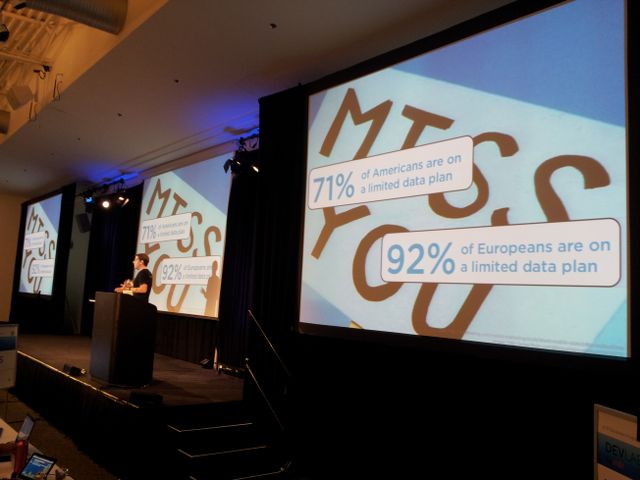 Matan Talmi of Drippler during the Application Resource Optimizer (ARO) session.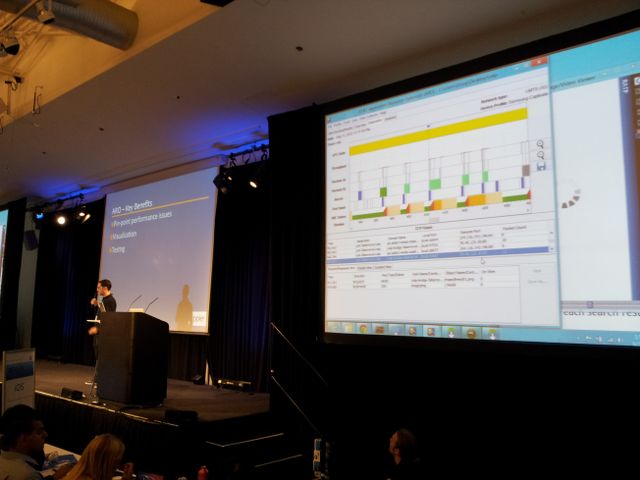 Eric Ries, author of The Lean Startup, sharing thoughts on entrepreneurship.
Guy Rosen with one of the popular barbots during the reception.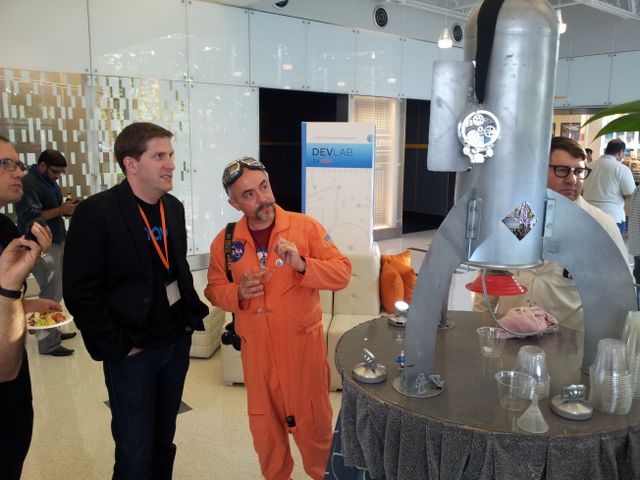 This friendly barbot may be a guest speaker at an upcoming event!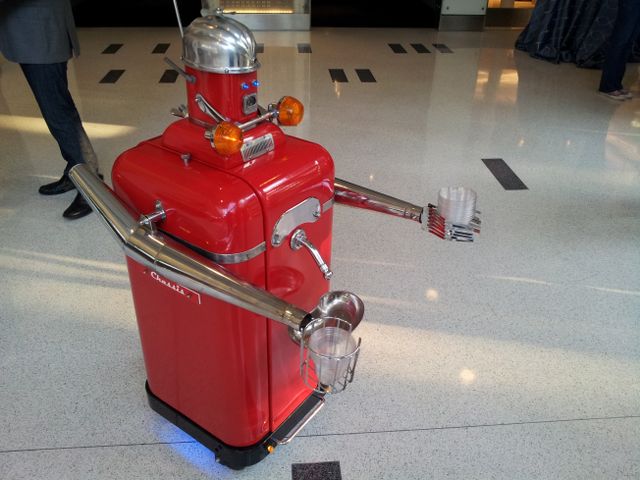 My thanks to the attendees and everyone involved in making our first DevLab event a success. Cheers!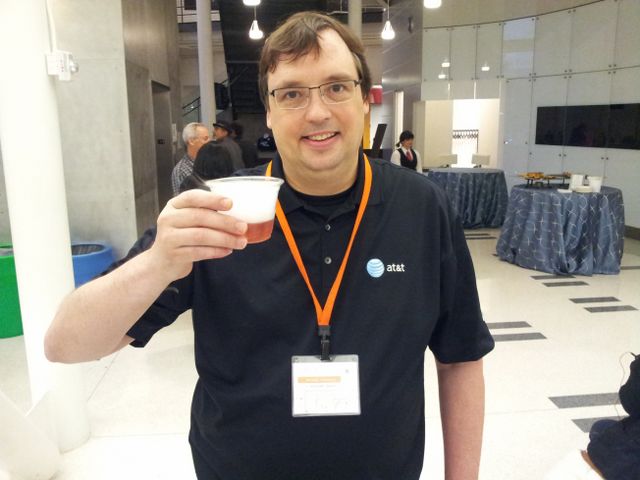 ---
Share this post