Updated: May 09, 2017
Published: Sep 29, 2015
90-Second ARO Tips from the Pros: How to Filter Network Traffic by App or IP Address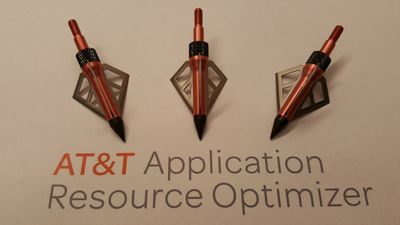 Welcome to the first AT&T Application Resource Optimizer (ARO) Performance Tip. This educational series provides quick, bite-sized videos with productive tips to help you make the most of ARO. Each tip video will be about 90 seconds and will come from one of our ARO Performance Analysts from the ARO Outreach team who live and breathe ARO daily.
For our inaugural tip, Doug Sillars (lead ARO Evangelist and recent author) discusses a better way to view your trace in ARO. Since ARO collects all the network traffic on your device, not just your mobile app, you'll typically see a lot more information than you need – a.k.a. noise.
Wouldn't it be great to filter out all that excessive information so you can focus on your app's performance? Want to know how you'd filter network traffic and other diagnostic information by app or by IP address? Check out this month's ARO tip and find out how.
Like this series? In the comments be sure to let us know about tips you'd like to see covered in future videos.
Related Article: ARO Tip #2 – Getting the Whole Picture
---
Share this post