Updated: Dec 23, 2015
Published: Dec 23, 2015
9 Essential things Coding House will teach you about ReactJS and GraphQL at the 2016 AT&T Developer Summit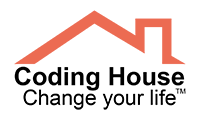 Post by Dharmik Mehta, Senior Product Marketing Manager for AT&T Ad API
Join Coding House Instructor, Samer Buna, as he takes you on an exploration of the React framework and GraphQL. React is a JavaScript library for creating user interfaces by Facebook and Instagram. Many people choose to think of React as the V in MVC. React was built to solve one problem: building large applications with data that changes over time. GraphQL is a query language created by Facebook in 2012 for describing the capabilities and requirements of data models for client‐server applications. Learn more about GraphQL here!
You will learn:


The different parts of the ReactJS library
How to write clean, re-usable components
Concepts of the Virtual DOM
JSX syntax
React component lifecycle hooks
How to work with data coming from standard REST APIs
How to work with a GraphQL server
Operations of query and mutation, the arguments, variables, fragments, directives, and other features of GraphQL
How to use GraphQL with Relay and React
Coding House is a 14-week Full Immersion Software Development Bootcamp in Silicon Valley designed for rapid retention and comprehension. Instructors and mentors at Coding House are thought leaders, keynote speakers, and award-winning published authors. Students learn Full Stack web development with a focus on JavaScript, Node.JS, Angular.JS, Mobile Hybrid, and various JavaScript frameworks. The program is the only full immersion live-in bootcamp in the world, and includes all cooking and cleaning. Once students graduate, heavy emphasis is placed on getting jobs. Coding House is tuition free, and instead has a placement fee of 18% of a graduates' first year salary.
PLEASE NOTE: Technical training sessions are very popular and have limited seating, so we'll be doing pre-registration. Be sure to mark your interest in tech training when you sign up, or update your profile if you are already registered, so we can send you information on how to reserve your seat for the training you'd like to attend. We look forward to seeing you at the workshop.
---
Share this post