Updated: Sep 30, 2015
Published: Sep 30, 2015
6 Ultimate UX Tips for Mobile Web Usability in 2015
Guest post by William Belk, Senior Product Strategist at Citrusbyte and consultant at Formula Partners.
Despite a great deal of innovation in the native mobile application space, Responsive Mobile Web (RMW) sites are still common and mandatory for many companies. Since mobile browsers have much less memory allocation on the device, and are without direct access to the device processor, the largest trend with RMW sites is a movement toward simplicity. Most designers and engineers treat RMW as a separate platform from native mobile and tailor their design and features accordingly.
Let's look at six simple principles that will help your team succeed at mobile app design:
1. Design screen-by-screen.
We see a lot of designers using the screen as a logical separator of content or ideas. Scrolling is acceptable, but try to break content into screen-sized units. This separates our value proposition/features into predictable and digestible components.
Who Is Doing This Well? Facebook Rooms.me Micro Site

2. More contrast. More white space.
It seems like we're always on our phones. Many times we need to use our phones in challenging conditions of low-light, glare, or in bumpy vehicles. Contrast and white space help us read and process information quickly.

3. Keep it fast and responsive to touch.
Everyone wants the fastest, most nimble touch experience for RMW sites. Many of the early framework offerings ended up being more complex and bulky than expected and actually slowed down development with bloated code bases and severe technical debt.
The latest frameworks are ultra lightweight and take learnings from previous frameworks, improving both performance and code efficiency.
Which framework is leading the pack?
Who is doing this well?
The team at AT&T M2X have implemented React.js to take advantage of its super lightweight view layer and innovative javascript components.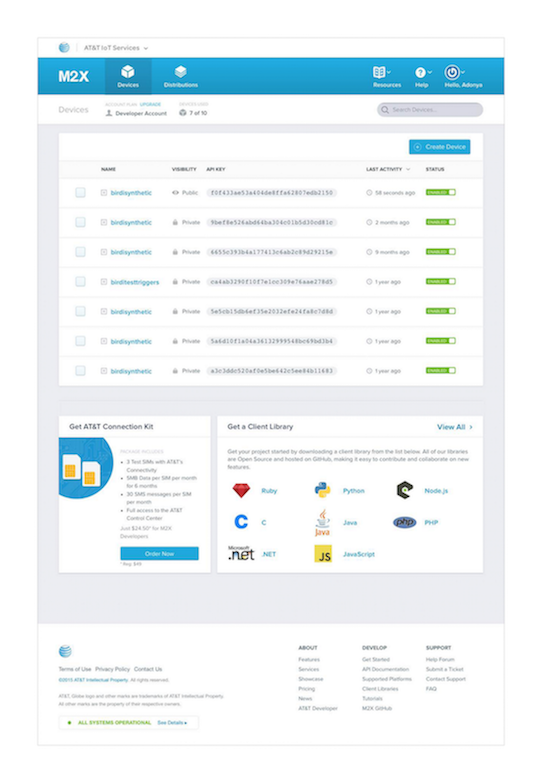 4. Design for errors.
Spend extra planning time for error scenarios and illustrate a clear path to completion. Things like autocorrect, typing while driving/riding, and general distractions can all have a big impact on our form efficiency on the mobile web.
Show me an example:
LukeW shows us a good example of suggested spelling for an email capture field.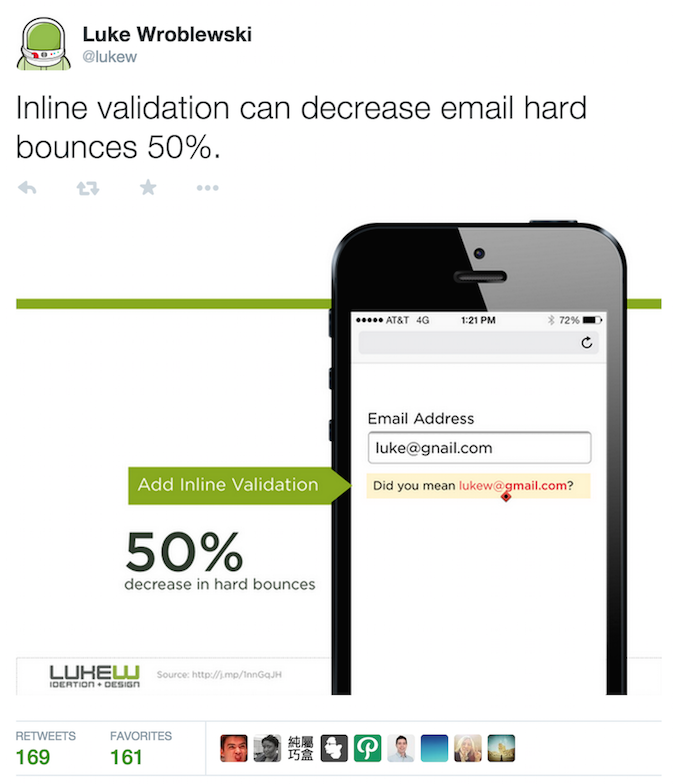 5. Design for mobile and tablet as one.
Treat mobile and tablet as the same device. Try to get it right with one design and layout, then add bells and whistles later. If you feel you really need a separate tablet design and layout, make it a lower priority and allow your mobile responsive designs to also accommodate tablet screens. This approach will provide your design and engineering teams with a clear path to completion.
This approach also benefits your site visitors because they get a finished product in their hands earlier.
6. Watch your users.
The analytics components below are certainly not revolutionary. However, based on how we implement our measurement platform there can be a giant chasm between what we want to measure and what we really can measure from an historical perspective. It's essential to keep analytics and reporting as a 'tier 1' priority when building an application. Get all the necessary hooks for measurement/analytics in during development and testing. See what's working and what isn't. Work with stakeholders to distill their requirements and produce actionable data that serves the highest business and marketing priorities.
Here are some standard components we will need with most mobile web applications:
Acquisition Funnel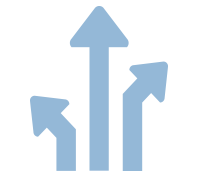 This is critical. There are many different platforms that offer mobile analytics solutions. Lucky for some startups who start with responsive mobile web, it makes things easier to implement and generally easier to track paid acquisition.
Cohort Analysis

It is very important to test our hypotheses about our visitors and customers. Defining, segmenting, and reporting on different cohorts can be a big technical challenge on the database side.
While this is such a crucial component, it's hard to get right at the beginning of a startup because so little is known about the realities of the business yet. We should start with the most basic cohorts, then try to hone in on our most important cohorts quickly over time.
Average Session Length
Average Session Length is perhaps the oldest and simplest measure of engagement.
Average Session Interval

How often do visitors come to my site, buy, or perform any number of crucial actions? Every hour, day, week, month, year? This type of analysis paints a great picture that any marketer would love to see.
Retention & LTV

As our product or business begins to grow, we need to know what our churn rates are (how long a customer/visitor continues with our product) and how much they are worth to us over time. These are crucial measures that greatly influence our advertising spend and return on marketing dollars.
—–
About the Author: William Belk is a Senior Product Strategist at Citrusbyte and founding partner at Formula Partners.
---
Share this post