Updated: Aug 19, 2015
Published: Aug 19, 2015
5 Upcoming Hackathons That Can Help You Start Building Smarter Cities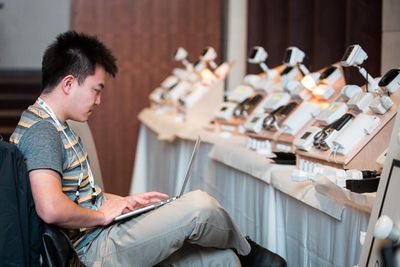 Guest post by Jeana Chaffin, Director – Product Marketing at AT&T Developer Program
As urban populations grow, cities will become more connected and will need to become smarter – this is where developers can help. According to the World Health Organization, "The urban population in 2014 accounted for 54% of the total global population, up from 34% in 1960, and continues to grow." In fact, an additional 2.5 billion people are predicted to live in urban areas by 2050.
The prospect of such urban population growth makes you ponder how all these people, places, and things will be connected, and how our cities can go from being connected to being smart.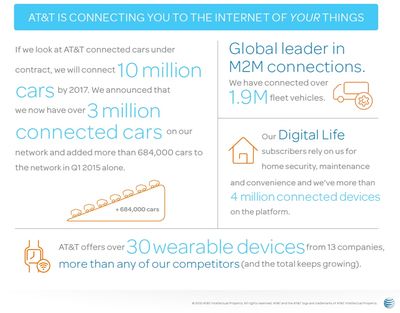 How Does a City Become Smarter?
That's where the Internet of Things (IoT) come into play. IoT is about installing sensors into "things" and connecting those things to communicate and to exchange information. With IoT, now a city can become smarter from having components of it being instrumented, connected and intelligent. Just think of everything that could be connected, from infrastructure – street lights, garbage cans, water meters – to automobiles and railcars, homes and buildings, and of course, citizens with mobile devices and wearables.
To this end, Gartner, Inc. estimates that smart cities will use 1.1 billion connected things in 2015, rising to 9.7 billion by 2020, presenting quite a potential opportunity for apps and services.
Where Developers Can Start to Get Involved
One way is by participating in hackathons and similar events that are focused on IoT and Smart Cities. These types of events challenge developers to be innovative and to use data in new ways that will generate ideas and solutions for real-world urban problems, such as easing traffic/transportation congestion, improving energy and water utilization, and making city services more efficient.
If you'd like to get a sense of how developers have participated in these types of events, take a look at the list of projects created as part of the worldwide Global Urban Datafest challenges that were held earlier this year.
Then, keep an eye out for upcoming events in your area. Here's a short list to get you started:


What Can You Do at a Hackathon with a Smart City or IoT Theme?
If you're a coder, then you could demonstrate your coding skills by creating solutions with new technologies that could make a difference in your city. If you're into data analysis, then you could apply your analytical skills to help uncover new knowledge through data. You could also simply attend and learn about the urban issues in your city, brainstorm ideas, and give input on designing projects.
Remember, you don't need to be an experienced developer to participate in these or any type of hackathon. Participants can be from various fields, including coders and engineers, designers, IT-professionals, data scientists, students, entrepreneurs, and business/marketing managers.
Participation in hackathons and related events that are focused on IoT and smart cities is a great way to use your ideas and skills in ways that can make a difference in your community. As a developer, you can be a part of the transformation of cities around the world, as they become smarter in addressing their urban challenges.
---
Share this post