Updated: Oct 08, 2016
Published: Aug 12, 2015
5 Amazing Ways WebRTC Will Change the World
One of the most common use cases cited for WebRTC is deployment into contact centers in which companies seek to provide a better customer experience. For example, in 2015, it is projected that more than one billion minutes of calls in contact centers will be enabled via WebRTC technologies, demonstrating that WebRTC has taken hold. That said, many new uses for WebRTC will be coming to the market are just around the corner. Let's take a look at 5 ways WebRTC will be used in the near future?
1. Telemedicine: Open Wide and Look Directly into the Webcam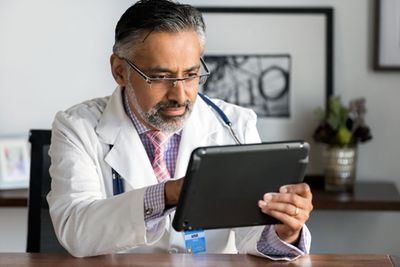 According to a telemedicine survey, sponsored by Intel, the overwhelming majority believes that telemedicine will improve healthcare quality because physicians will have better access to patient data through ongoing monitoring. The same study also found that cost and difficulty of use were major obstacles in exploring telemedicine as a serious model in healthcare delivery. Two new pieces of technology, working in conjunction may be able to help overcome both of those obstacles: IoT and WebRTC.
Common household medical devices are already becoming smarter through IoT initiatives, with scales, oral thermometers, and even EKG machines using Bluetooth connections for data transfers. Using these devices and connected information, doctors can see real-time information along with the audio and video through WebRTC to quickly diagnose acute illnesses or routinely checkup on patients with more serious health problems. This can help patients that cannot easily make it into the doctors' office or make more efficient patient experiences.
While it will probably be years before we can altogether forgo visiting the doctors' office when we get sick, the pieces are slowly coming together to make telemedicine a reality.
2. Online Education: The Teacher has Become the Student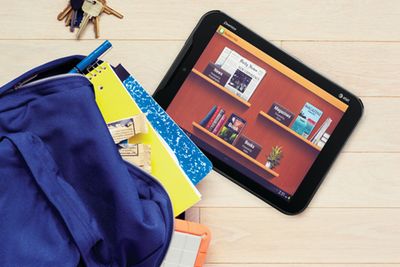 As companies like Videotion have already discovered, WebRTC will be a core component for online education in the near future. With WebRTC, educators have direct access to their students while providing full, real-time interactions and multimedia to keep students engaged with the material. Since 2011, more than two million students have signed up for online education, and other virtual training portals are exploding on the scene. Unfortunately, until recently, the traditional distance learning models have been cold, impersonal, and tedious for the students to complete the tasks.
WebRTC can break down borders around online education and extend the possible reach of the schools. If a school wanted a telepresence for education, they would need to use one of the many proprietary and expensive solutions on the market, but now schools can create a custom solution based on the open-source WebRTC technology. These WebRTC custom solutions allow for educators to easily create a personal learning experience for each student based on their optimal learning style through audio and video while keeping the curriculum engaging through enhanced multimedia capabilities.
As online education continues to grow, WebRTC will continue to be used in a new way to help educate and grow new students.
3. Gaming: When a Wild Enemy Appears See How WebRTC Gives You an Edge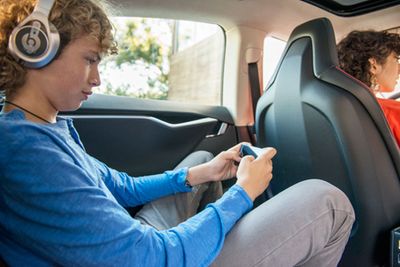 Whether playing a massive multiplayer online game, the newest first-person shooter, or an open-world sandbox game, communication can be the key difference for your team either pwning or being run. As teams currently patch together third part chat clients and "Macgyvered" solutions to keep communication open between team members for coordinated raids, attacks, and defenses, WebRTC is emerging as a developer supported solution for online P2P communication.
As somewhat of a current experiment in Chrome, "A Journey Through Middle-Earth," is a coordinated game released to promote Warner Bros.' "The Hobbit: The Battle of the Five Armies." The game uses not only WebGL (a browser-based JavaScript 3D graphics rendering engine), but WebRTC as well to provide popular P2P and PvP capabilities within the browser.
While this example is impressive in itself, future games may have the ability to create an online multiplayer faction and guild members can reach out to teammates in order to coordinate raids and attacks even when they are "AFK."
4. Service Industries: Invisible Threads are the Strongest Ties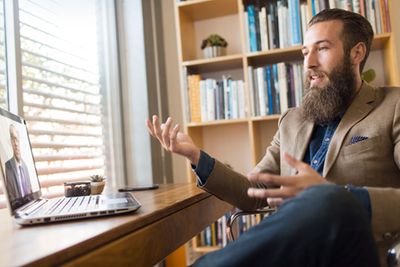 The service industry isn't very scalable and many professionals run their businesses by themselves. This makes it difficult to increase profit while ensuring a healthy work-life balance. WebRTC is making it easier for these professionals to provide a more efficient connection to their clients or the ability to have quicker consultations prior to booking a full reservation or meeting.
For example, a hair stylist could use a WebRTC application to make it easier for clients to schedule reservations, have video consultations with clients to discuss what they want prior to coming in, and then the application would automatically send SMS text messages to confirm what was discussed. This application would create a more personal and efficient way to deal with customers, and the stylist would understand exactly what to expect during the appointment.
WebRTC will be able to help these small and medium sized service companies provide extra services for their existing clients while creating a more efficient workflow.
5. Science: Blinded by Science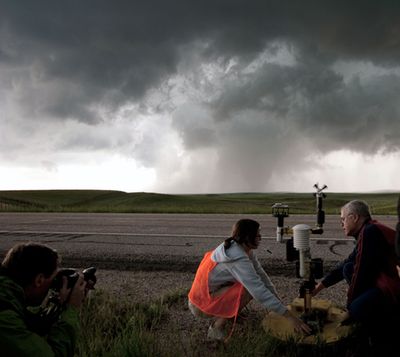 Unsurprisingly, the scientific community may have the most interesting benefits from WebRTC becoming more prominent. The community is built on the sharing of information and WebRTC makes that sharing even faster with real-time videoconferencing and data streaming capabilities.
Naturally, WebRTC relies on no plugins, making applications light enough to use on mobile devices. This makes it preferable to consult with colleagues in the field or to share new data in real-time.
WebRTC is just getting started, but how do you think it will be used in the coming years? Sound off below and learn more about the AT&T Enhanced WebRTC API and JavaScript SDK.
---
Share this post