Updated: Dec 18, 2017
Published: Dec 16, 2016
4 Virtual Reality use cases that can thrive
While the arrival of mass-market virtual reality (VR) is upon us, we're still just scratching the surface regarding the types of immersive experiences that we'll consume; leaving developers left to wonder what to build out.  Any developer considering VR needs to carefully look at the addressable market and be able to distinguish between fact and fiction in this burgeoning space. The truth is recent breakthrough technologies that require consumers to wear something, think Google Glass, have not yet proven to be market successes. That said, we think the following use cases have a chance to break through the clutter and help you on your path towards finding an audience for your VR innovation.
1. Education Tourism
 Everybody wants to visit and learn about faraway lands; unfortunately, not everyone can afford to travel outside of their home country. Enter VR, where you can transport users to virtual environments and offer them new insights about the world they inhabit. Users can now explore the ruins of Machu Picchu or visit the Islands of Greece all from the comfort of their home. The VR environment can be used for education or, for those who can afford to travel, planning a trip. Creating a VR environment that allows users to explore, educate, and plan can be a win for both developers and consumers.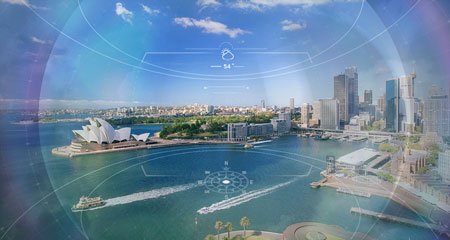 [Photo Source: Behance.net]
2. High Risk Simulation
There are people in this world that must do dangerous things that involve a lot of risk. Police officers to military personnel to astronauts must prepare and practice religiously to be ready for when their moment comes when they can put their training to test. This practice is done through repetitive simulation and VR can bring simulated training to new heights for comparatively low costs. Many disciplines cannot afford the luxury of simulating high-risk situations. However, with the potential availability of low-cost VR simulation/training solutions, these individuals will now have the chance to develop and improve their skills in the virtual world which can help them thrive in the real-world.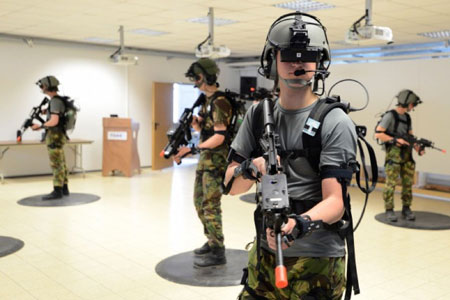 [Photo Source: roadtovr.com]
3. Gaming
Gaming is without a doubt the most tried and true use case within VR, and it's not going away anytime soon. In fact, it's the most monetizable use case currently available as Deloitte has pointed out. With regards to VR content, expect most revenue to come from sales of games with the potential of approximately 10 million VR game copies sold in 2016. So really the question for gaming is: What are the types of games that will drive this segment forward for the masses? If the adoption of mobile apps has taught us anything, it's that the simple, intuitive, yet engaging games win out. We tend to believe that less will be more in the VR gaming space.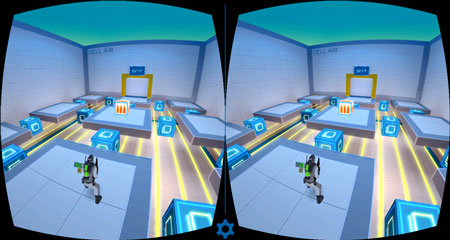 [Photo Source: Hardcode (VR game)]
4. Marketing
At the end of the day, VR might be nothing more than a marketing gimmick … and that's okay.  The truth is that VR motion sickness is an issue that plagues many VR users, so it might come to pass that the technology is best used to consume short-form content — queue brand marketers entering the scene! The creation of short-form marketing experiences is already hitting the VR airwaves, capturing the imagination of users; see Coca Cola's VR Sleigh Ride. VR solves a huge problem that marketers have around engagement and awareness. Creating immersive, impactful, and memorable brand experiences can increase the affinity a consumer has for a given brand or product, turning them into life-long customers.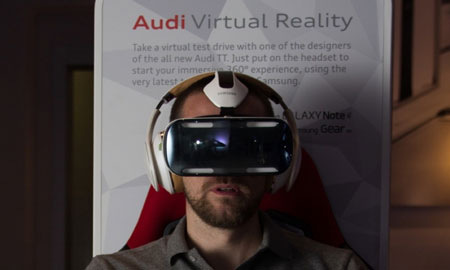 [Photo Source: pocket-link.com]
In the not-so-distant future, VR will have numerous applications built around a variety of use cases.  Above are just a few of the first steps we think developers should take as they start to wrap their skills around VR development. The developers that can continue building out tools for these use cases are the ones who can ultimately bring VR to critical mass. From there, we will continue to see countless ways developers will push the bounds of what is real and what is virtual.
For more articles on AR, VR, and all things video, see our new AT&T Video and VR site.
---
Share this post