Updated: Dec 05, 2014
Published: Dec 05, 2014
2014 Samsung Developer Conference: Highlights and Damon Wayans
By John Hsia, Senior Product Marketing Manager, AT&T Developer Program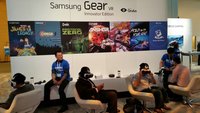 In mid-November, Samsung held their second annual Developer Conference at the Moscone Center in San Francisco. As the ARO Product Marketing Manager and as a member of the AT&T Developer Program, I had the opportunity to evangelize the virtues of Mobile App Performance and to raise awareness of the upcoming 2015 AT&T Developer Summit. As a conference participant, I also took full advantage of eight parallel tracks, keynotes from industry leaders, three floors of exhibitions, and a lively party at the Exploratorium. Here are some highlights from the conference:
Panel, Talks, and Interviews
Panel moderated by Damon Wayans: The topic was "Reaching a Global Audience with Apps Optimized to Engage Users across Phones, Wearables, and TV." The panel included myself, Joe Perez Co-Founder of Tastemade, and Rich Smith CTO of Open Path Products. So how did this cast of characters come together? As it turns out, Joe Perez enlisted the help of Open Path Products to create an Android version of their iOS app, Tastemade. For a while now, Rich and his team have been using ARO as part of their development and testing processes to ensure consistent delivery of quality apps. That's the back-story. Our moderator, Damon Wayans is best known for his comedic antics on Saturday Night Live and In Living Color. Damon recently launched his own app, Flick Dat, for creating and sharing business cards and has been involved with several other mobile apps. His knowledge of the space allowed him to ask some probing questions about creating apps across phones, wearables, and the second screen.
During the discussion, Joe showed a live demo of his Tastemade app. Designed for mobile users to easily put together professional-looking video reviews of their favorite restaurants; Joe showed how this was done. He used his smartphone to shoot some video clips for a formalized "review" of our session and within minutes had it put together with titles and soundtrack – very professional looking and very impressive.
Beyond the Smartphone: Developing for Connected Platforms with AT&T: In a co-presentation with my AT&T colleague Anthony Fabbricino, we went over tools and platforms available through the AT&T Developer Program such as Connected Car, U-verse, and ARO. We had a lively audience with great questions during and after our session. Hopefully, the attendees walked away knowing a bit more about the unique opportunities at AT&T.
AndroidCentral and What's Trending Interview: I had a couple of on-site interviews, as well. In both interviews, we spoke about the benefits of optimizing apps for mobile (AT&T ARO) and about the exciting AT&T Developer Summit we have planned a month from now.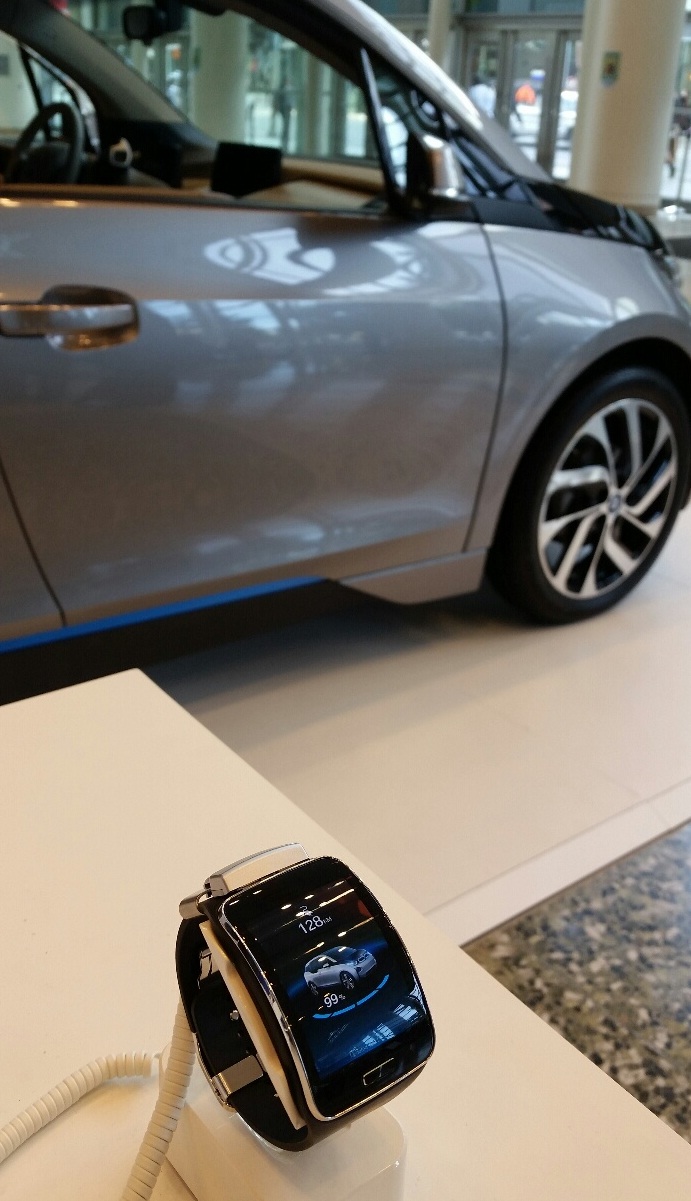 Keynotes
The opening keynote, hosted by Samsung Electronics President Won-Pyo Hong, covered new APIs, platforms, and tennis rackets. Samsung had a lot of APIs and SDKs to talk about including S Pen, the Note 4 Edge, Samsung Smart Home, Samsung Flow, and Occulus' Mobile SDK. For me, the two most memorable items were Babolat's connected tennis racket and Samsung's Project Beyond.
Imagine playing tennis with what seems like an ordinary racket. The only difference is the Babolat tennis racket records how you do, and once you sync up with your smartphone over Bluetooth, it compares you to your friends. Was your force and accuracy (i.e. hitting near the sweet spot) for your backhand, your forehand, and your serves better than your friends? How did you compare with professional players? This adds a social aspect and inspirational aspect to tennis. I sure could have used this sort of feedback on my high school tennis team. I got a chance to try out the racket on the exhibition floor, and I was impressed. It felt no different than any other high-end racket. I wouldn't have noticed the electronics as it was all built into the handle.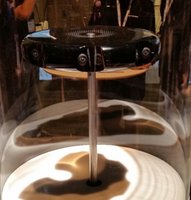 You've probably read about Samsung's Project Beyond and the 360-degree 3D HD VR experience it provides. If not, check out the flying saucer-like form factor. With 17 HD cameras, the Samsung Think Tank Team project shows how they can capture a live immersive VR experience and stitch them together for any users with a Gear VR and a Note 4 to experience in real time. Like a concept car at the LA auto show, I was very intrigued, and I sure hope it comes to market soon.
The technical keynote on the last day of the conference hosted by Curtis Sasaki, Samsung Electronics SVP for Media Solutions Center America, held more Olympic and animated moments, literally. Mounir Zok, Senior Sports Technologist for the US Olympic Committee, spoke about the rich history of the Olympics and the advantage that technology can provide our athletes. Then he reached out to everyone in the audience for their help in contributing unique ideas, which could provide that extra edge for Olympic athletes regardless of nationality. Finally, the keynote closed with Warren Mayoss, Head of Technology Product Development at DreamWorks Animation, talking about the use of VR games to increase engagement of viewers with some of the movies they're creating. View both the opening keynote and the technical keynote at the SD14 site.
Workshops and Sessions
The first day of the 3-day conference included a half-day of hands-on workshops on various Samsung and partner SDKs and APIs. I didn't make it to SDC until the second day, so I missed this part of the conference. For day two and three, 123 sessions were conducted with up to eight occurring at any one time – making it impossible to see everything. Fortunately, Samsung recorded all the session so you (and I) can view them now at the Samsung Developer Conference 2014 video site. To watch the two sessions that include AT&T, look for the "Reaching a Global Audience…" session under Mobile and the "Beyond the Smartphone…" session under Smart Home/IoT.
Networking Party
Finally, the Samsung main event was an evening party at the San Francisco Exploratorium. Attendees had the opportunity to fill their minds with thought-provoking museum exhibits, fill their tummies with some delicious hors d'oeuvres, and wash it down with libations. The highlight of the evening was the announcement of the winners of the Samsung Gear App Challenge. The grand prize winner won $100,000 and the Popular Choice Prize winner walked away with a BMW i3.
Missed All The Fun and Excitement?
No need to worry. AT&T will hold the 2015 AT&T Developer Summit January 3-5 at the Palms Casino Resort in Las Vegas. The 2-day hackathon and 2-day conference is topped off with a live concert from Neon Trees. Register for the Dev Summit today.
---
Share this post