Updated: Oct 31, 2013
Published: Oct 31, 2013
2014 AT&T Dev Summit Track Session Sneak Peak – Messaging
Our third installment of sneak peeks into the 2014 Developer Summit track sessions is all about keeping users engaged in your application longer by leveraging one of the most ubiquitous forms of communication into today's technology crazed world: messaging.
Bill Selph, a Product Manager for AT&T's Communication Platform APIs and Richard Harrington, Solutions Architect in the AT&T Developer Program, will present a session focusing on how AT&T's In-App Messaging API provides a powerful mechanism for application developers to extend the use of their apps beyond regular modes of engagement and content sharing. If you are a mobile app developer, self-employed, working at a startup, or a developer in a larger enterprise, check out our talk Better together with AT&T: How the In-App Messaging API can add high value to your application.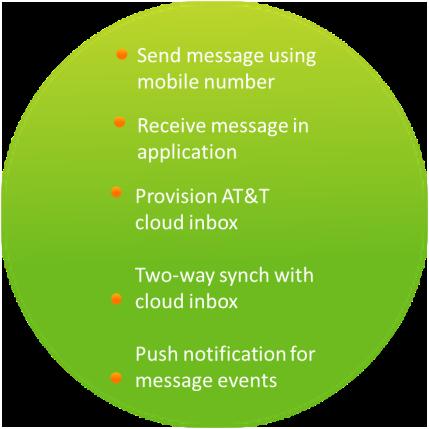 This talk will offer helpful tips for those who have been thinking about creative ways to make their next application stand out from the pack or how to improve customer engagement with an app. Richard and Bill will emphasize both the business and technology value of the AT&T In-App Messaging API and how it enables a differentiated mobile experience, ultimately driving more AT&T subscribers to download and use your application. This session will feature creative use cases providing examples of how the In-App Messaging API together with the AT&T Messages Backup and Sync Service can differentiate your application. Technical highlights will include a detailed look at key API methods, what you need to consider when implementing the API and a demonstration of the API as used with a third party application.
As a developer, you will gain a better understanding of the markets and industry applications that can be optimized with this creative API and how best to deploy it to enable SMS and MMS messaging from within your application. On the 2014 Developer Summit registration site you can find this session under the Programming track, starting at 3PM on Monday, January 6th. We look forward to seeing you there!
Please feel free to comment below, or use #ATTDevSummit on Twitter to connect with fellow attendees or to ask us questions.
---
Share this post