Updated: Sep 29, 2015
Published: Sep 29, 2015
10 Dynamic STEM Apps That Make Learning Fun
The Educate to Innovate campaign has been making strides over the past five years to improve and elevate Science, Technology, Engineering, and Mathematics (STEM) education. Through multiple private and public programs, the United States is well on its way to helping students "move to the top of the pack in science and math." Jobs in these fields are on the rise as well. Data from the U.S. Bureau of Labor Statistics (BLS) suggest that occupations related to STEM are projected to grow to more than 9 million between 2012 and 2022.
We want to help you get the most out of STEM classes and experiences related to the subject matter this year. We've rounded up mobile apps that are fun and interesting for you and kids of all ages. After all, you're never too young or too old to learn something new!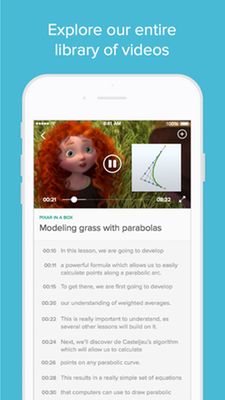 1. Khan Academy: With over 10,000 videos and explanations of everything from simple to complex concepts in math, science, and computer science, this app has got you covered. It includes interactive exercises with instant feedback, so you can learn at your own pace. The app syncs with the Khan Academy website making it easy to pick up where you left off on the device of your choice. Best of all access to this robust library of learning tools is free. You can download the app on Android, iOS and Windows 8 and 10 devices.


2. Star Walk: Sure Google Sky is a good app for indentifying what's happening in the sky above, but wouldn't it be nice to know when astronomical events will be occurring? Star Walk is your guide to the stars, planets, satellites, and constellations. Simply point your phone at the night sky, tap on an object and learn more about it. Apple Watch users will appreciate the ability to set alerts for things like the next meteor shower. The app is available for Android and iOS devices for less than $3.

3. PhotoMath: All those complex math problems got you scratching your head? With PhotoMath it's like having a math tutor in your phone. Simply take a picture of the math problem with your phone and the app will display the answer with a step-by-step application. We're not just talking about basic math; it can solve linear equations and more complex problems. PhotoMath is available for Android, iOS, Windows, and Amazon devices.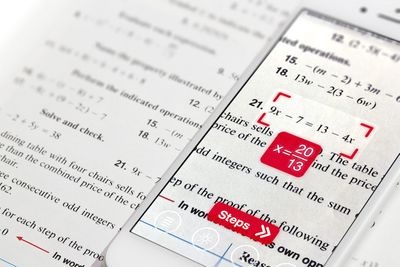 4. NASA Apps: Learn about space from the pros with one of the NASA apps. There are a plethora of apps that you can use to view mission information, examine Deep Space Exploration projects, learn more about NASA's Mars missions, and more. Most of the apps are available for iPhone or iPad, but there are quite a few for Android. Visit the NASA site for the complete list.

5. Lightbot: Want to get your kids hooked on programming at a young age? There's an app for that and it's called Lightbot. This programming puzzle app uses game mechanics firmly rooted in programming concepts so players can gain a practical understanding of basic control flow concepts. Lightbot costs $2.99 and is available for iOS, Windows, Android and Amazon devices.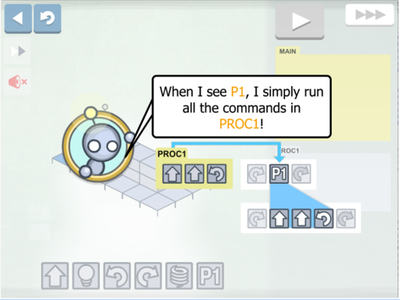 6. Chemistry Lab: Are you ready to master organic chemistry and reaction mechanisms? This game provides simple and easy explanations as you play your way from one reaction to the next. If you get stuck along the way, hints will appear to help you out. Say goodbye to flash cards and walk away with a new understanding of organic chemistry. The free app is only available for Android devices.


7. Anatomy 4D: This augmented reality app brings biology to life. Simply print a target image from the app's target library, place it on a flat surface and scan the image with your device. Sit back and take a journey through the different systems in the human body (zoom-in for more details). The free Anatomy 4D app is available for Android and iOS devices.

8. Hopscotch: Recipient of the 2014 Best Educational Technology Award, Hopscotch teaches kids to code. With video instruction and challenges kids can learn to create their own versions of games and drawing apps. Best of all, once they create an app they can share it with the Hopscotch community. The free app is available for iPhone, but the iPad version has more functionality.

9. Math Tricks: Learn how to make math work for you with this app. You'll learn new skills that will speed up calculations in your head. Each trick has 15 levels helping you to become a math whiz in no time at all. Math Tricks is a free Android app, but there is a similar iPhone app from a different developer available for $2.99.

10. Udacity: If what you really want is to take a course at your leisure to do things like learn advanced mathematics, computer science, or learn to code in HTML, CSS, Javascript, Python, etc., check out Udacity. It offers courses taught by industry experts that you can view on your own schedule. Just to make sure you were paying attention there are plenty of short quizzes available. The app is free for iOS and Android devices, but the courses range in price.
For those interested in STEM, you can find a ton of research and tools at the Master's In Data Science site. What are your favorite STEM apps? We'd love to hear about them in the comments.
---
Share this post